If you've spent any time with us in one of our auditoriums, you know we take sound quality seriously.  We want the speaker and musical artist's voices to project crisp and clear and the video sound to project nicely so the story communicated on the screen is told well.
With all this being said, a mixer is integral to the sounds that are projected in our auditorium and ours was on its last leg, so for Christmas, we got a new mixer!!
Following are some behind-the-scenes shots of our amazing tech team putting in the new system.  Apparently, you don't just unplug one cord and plug in another!
Just look at the process!
Let's begin with the most frightening shot…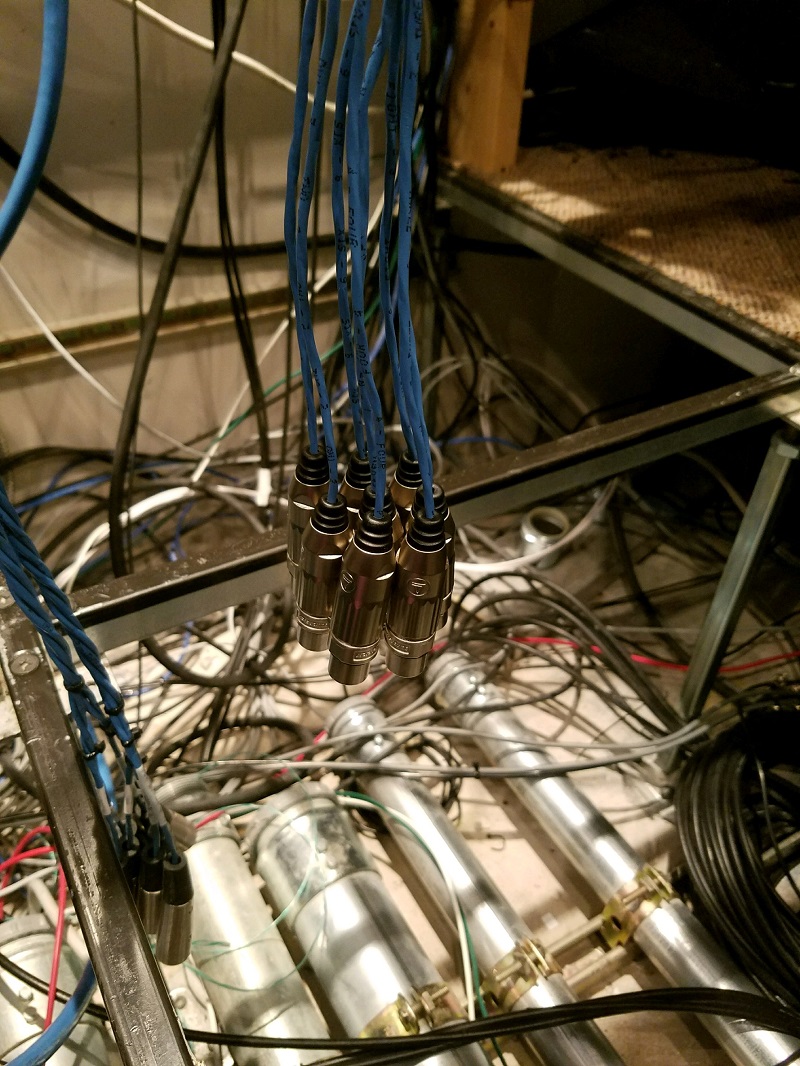 Do the number of wires above cause anyone else to shudder?!
On the bright side, what a lovely shade of blue on this big spool of wire!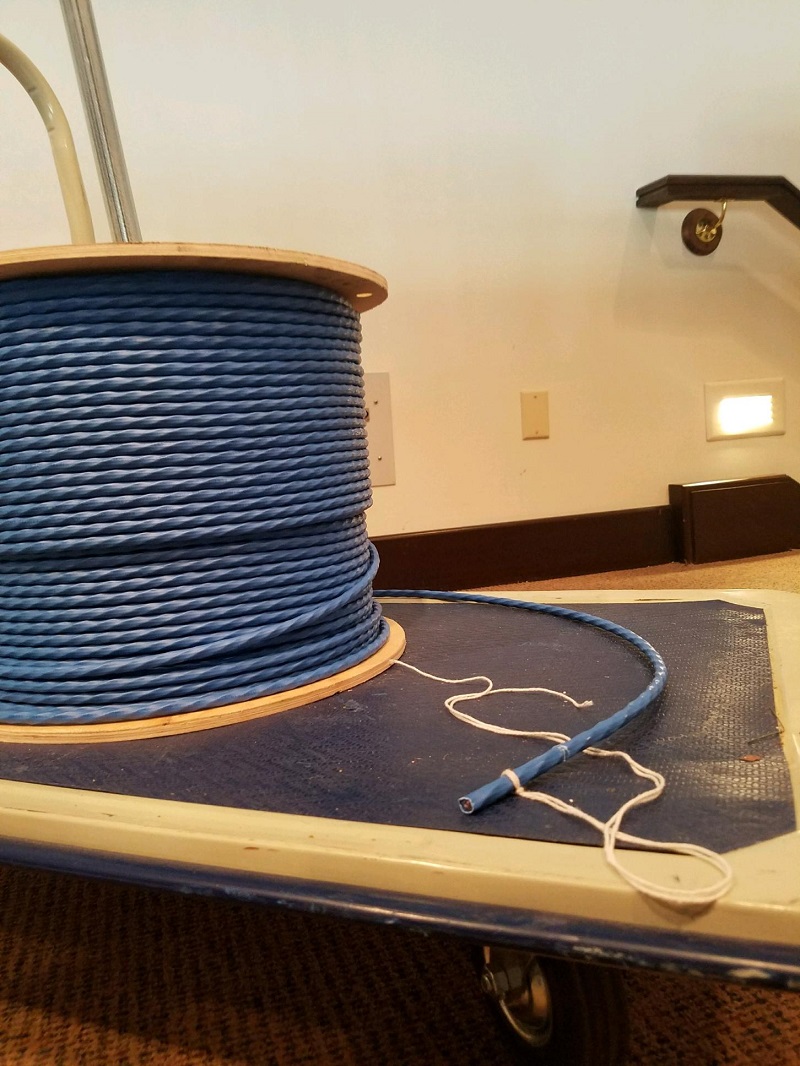 We're gonna need a few tools for this venture…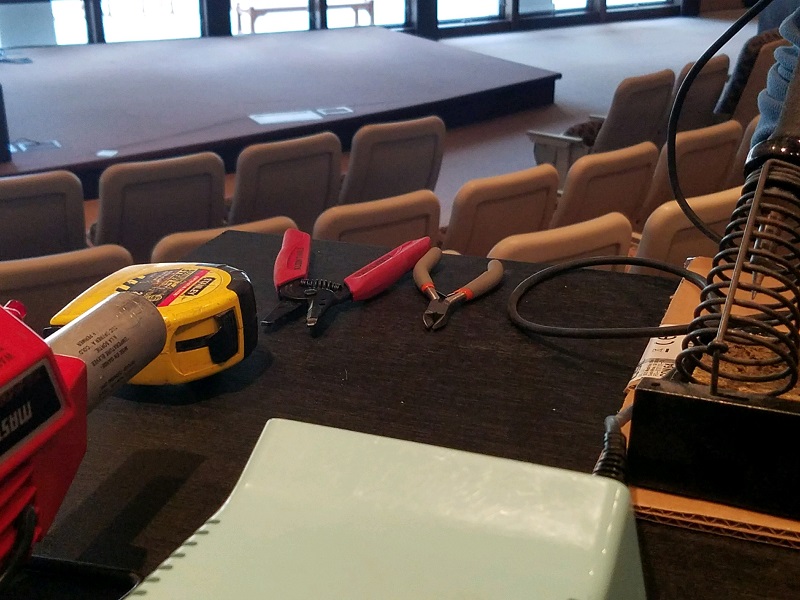 Good thing John has so many brain cells!  Lots of figuring to do on this job.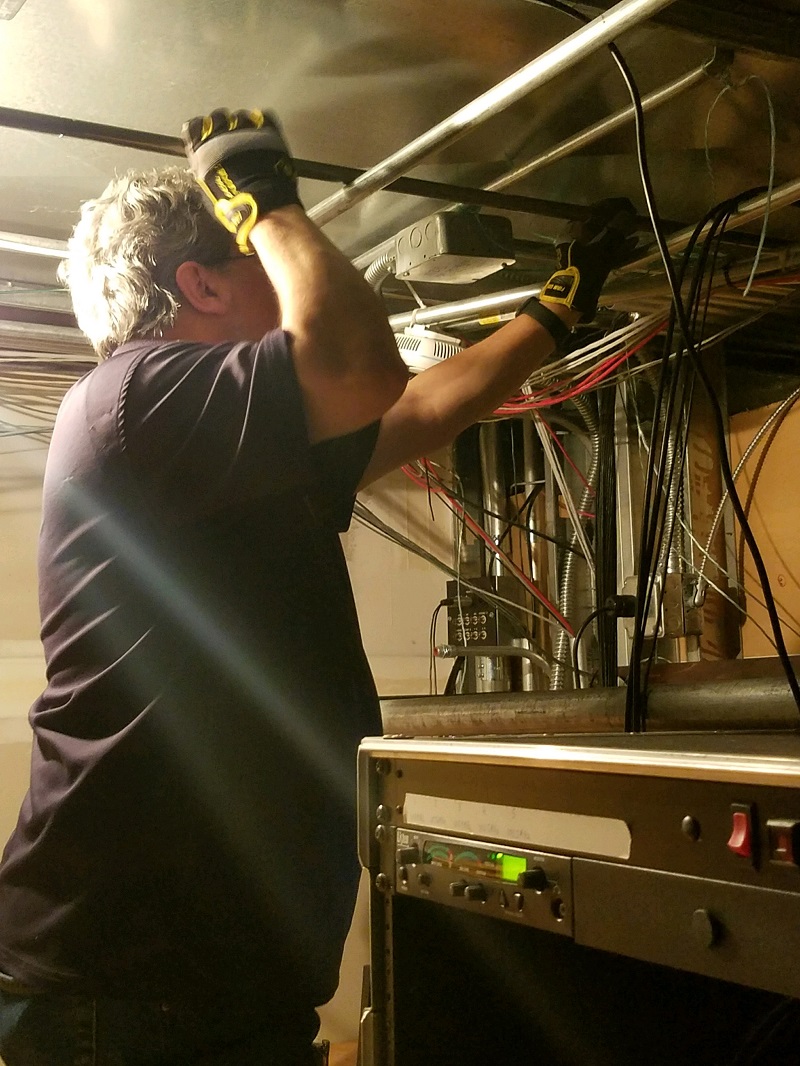 Afraid of heights or tight spaces?  No need to apply for a job in Tech Services!  Look at the middle left side of this picture.  Do you see the auditorium seating?  Just wanted to give you a little perspective.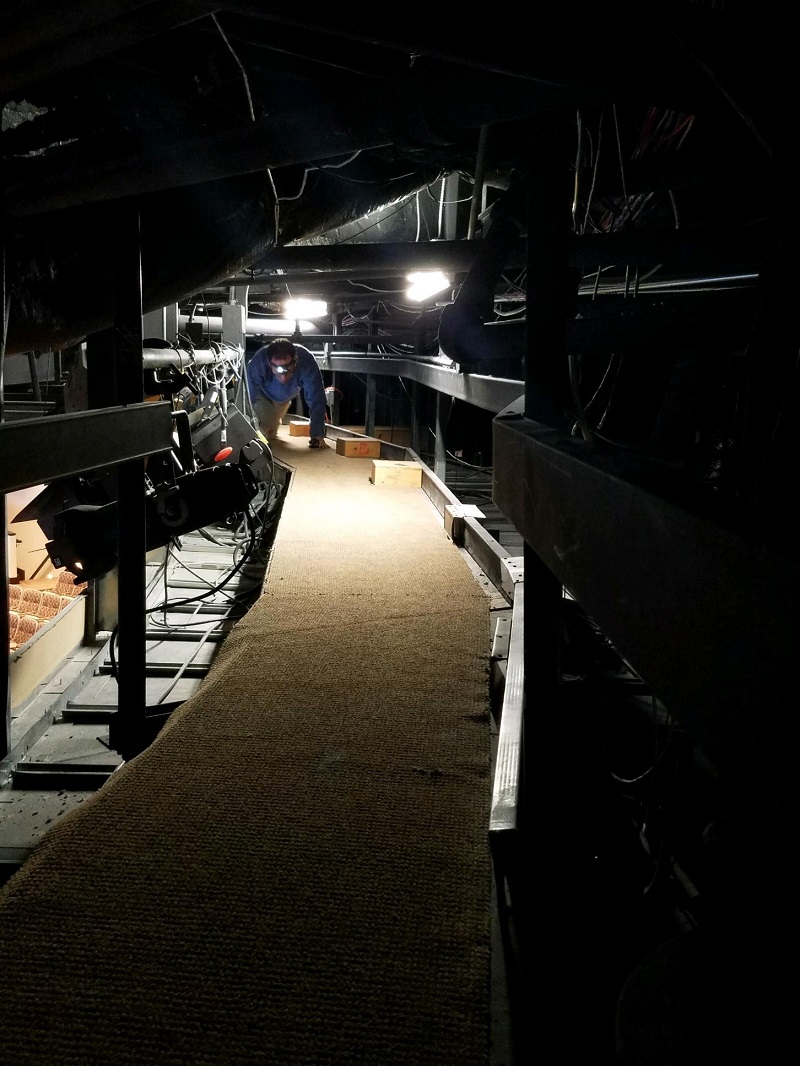 Peek-a-boo!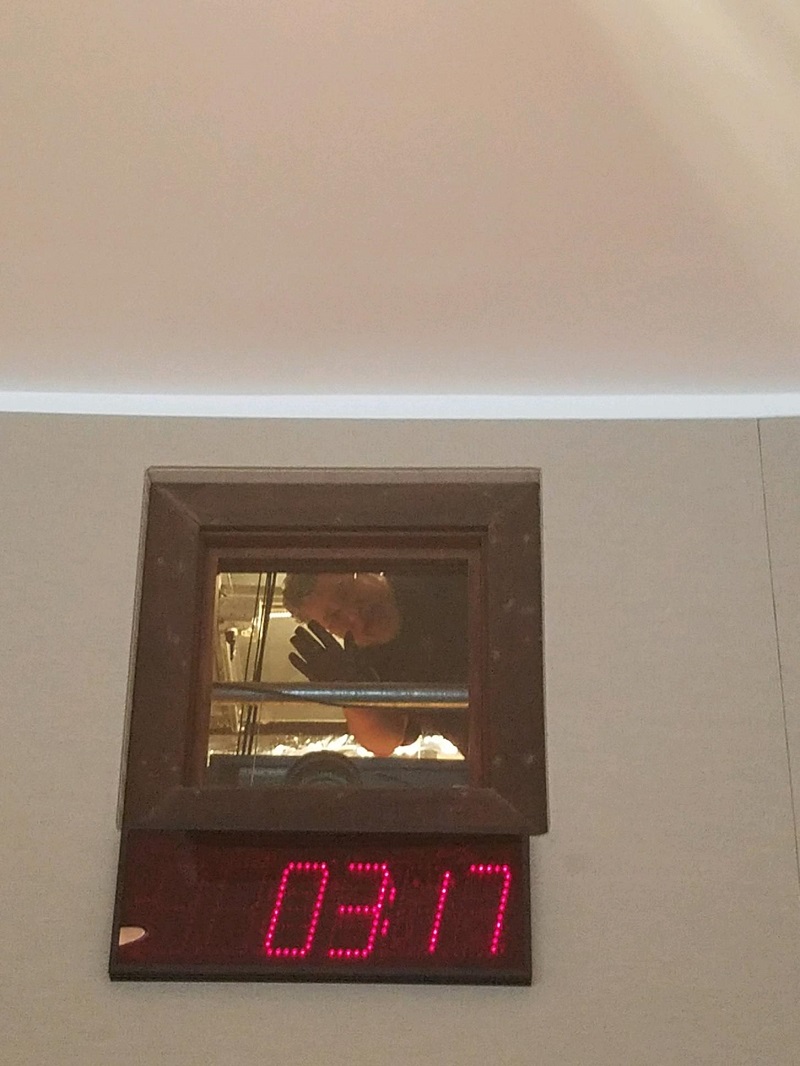 Napping on the job??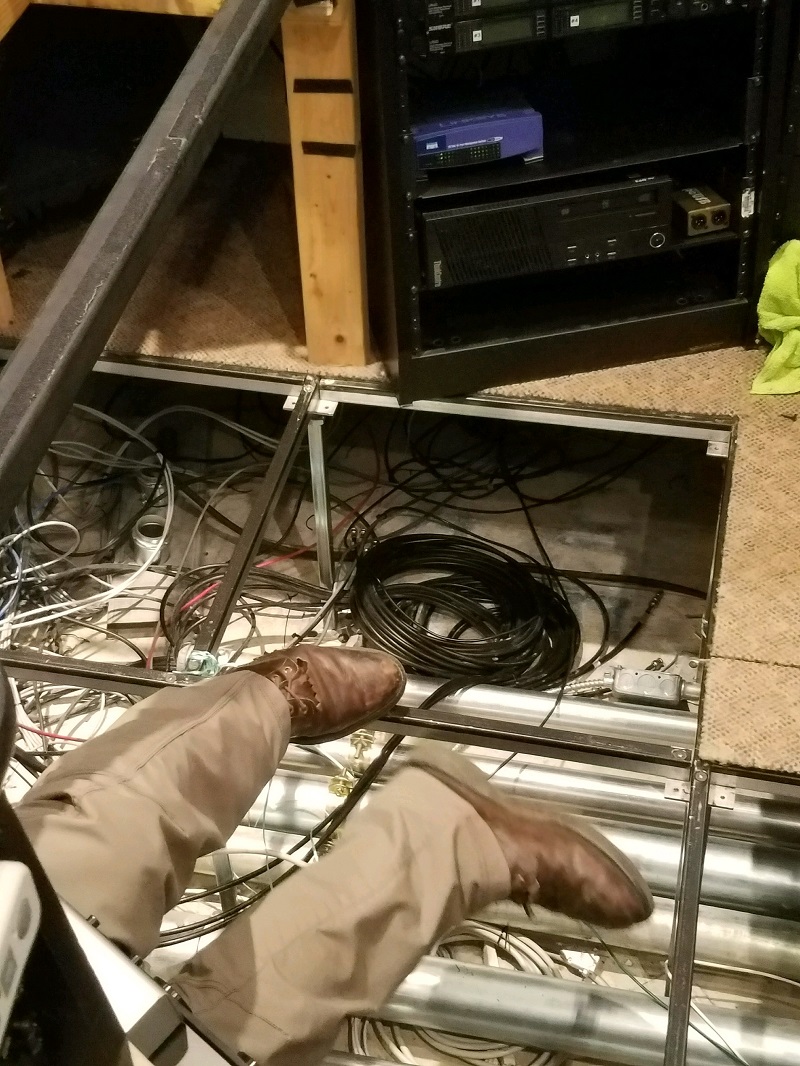 Making sure the wiring is arranged correctly under the stage floor is part of the process, too…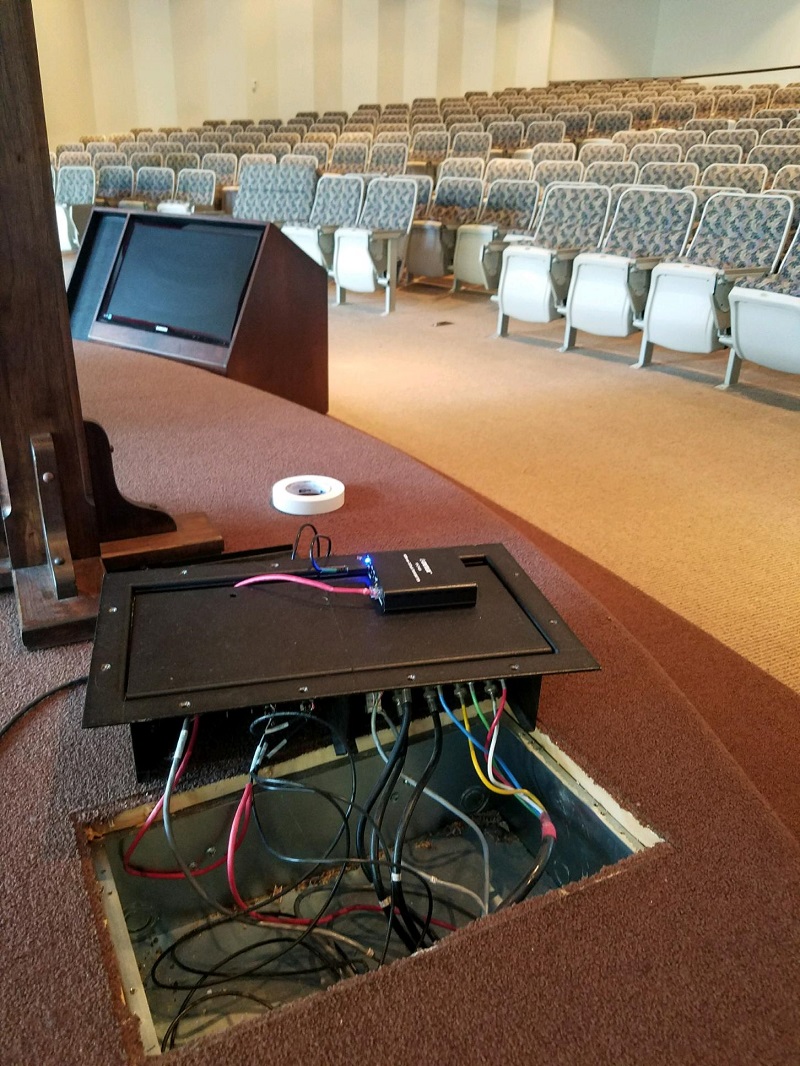 Here's the new prized piece of equipment everyone has been preparing for!
And one, two, three, lift!  Both strong and smiling!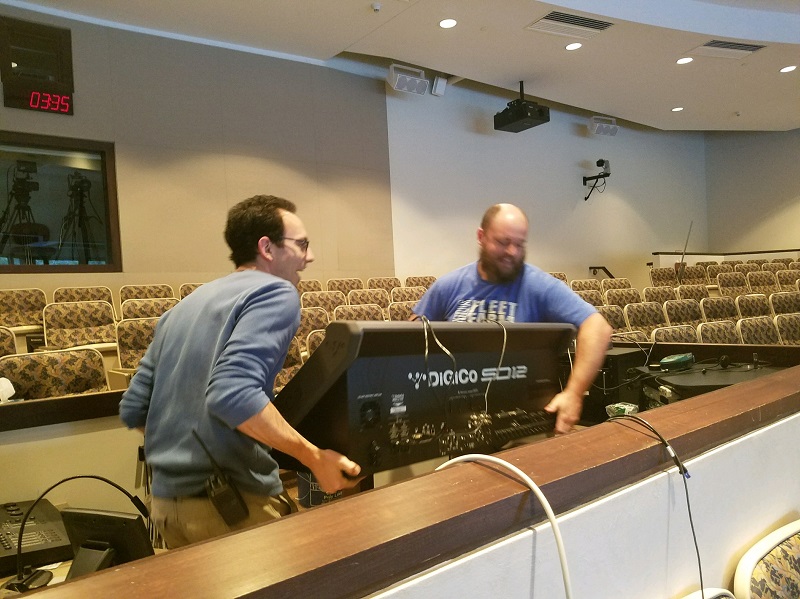 Placing DiGiCo with tender loving care.
Perhaps we should give her a new name.  DiGiCo just doesn't seem to flow.  Any suggestions?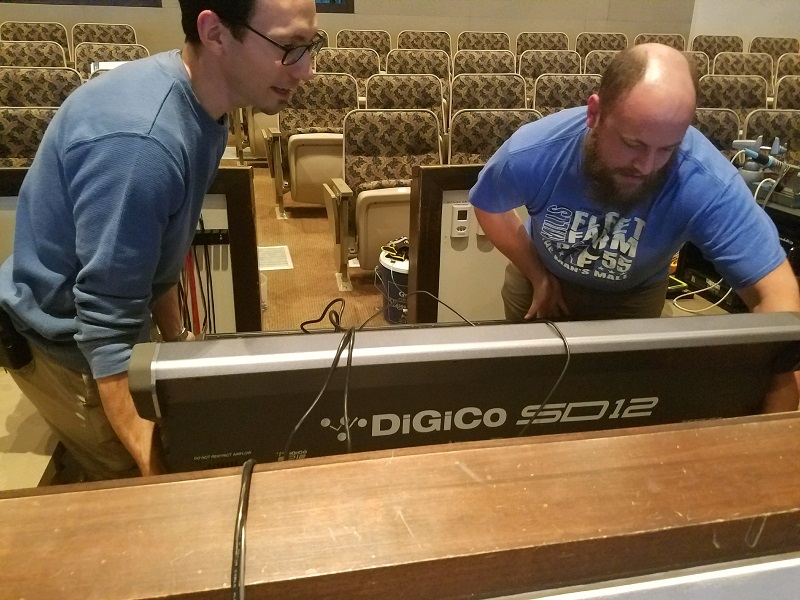 Ta-Da!! Look at all the buttons!!  Who wants to guess how many?  There may be a prize awarded! : )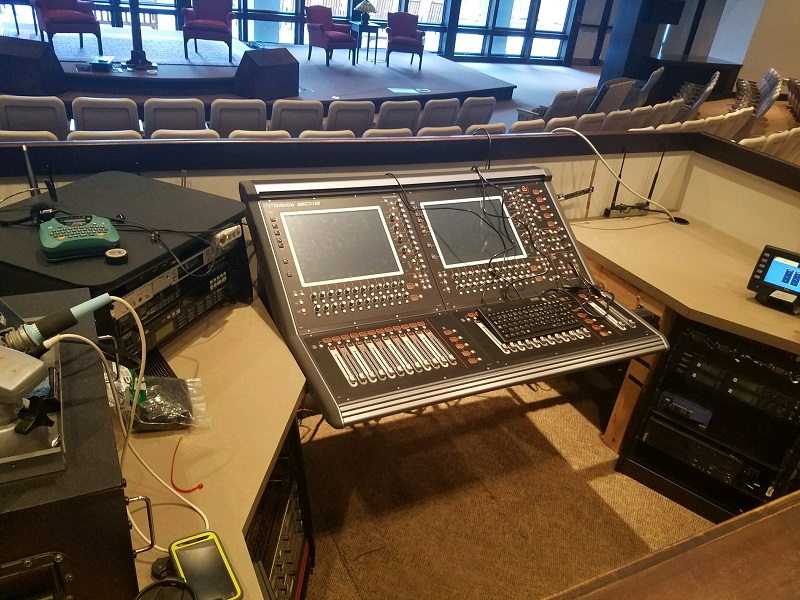 The guys are still working as this is posted but major progress was made this week as wires were pulled through conduit in the ceilings, walls, and subfloors.  Progress may look like a mess some but is "organized chaos" to others!
Let's hope the guys get some well-deserved rest this weekend.
Have a blessed weekend, friends!