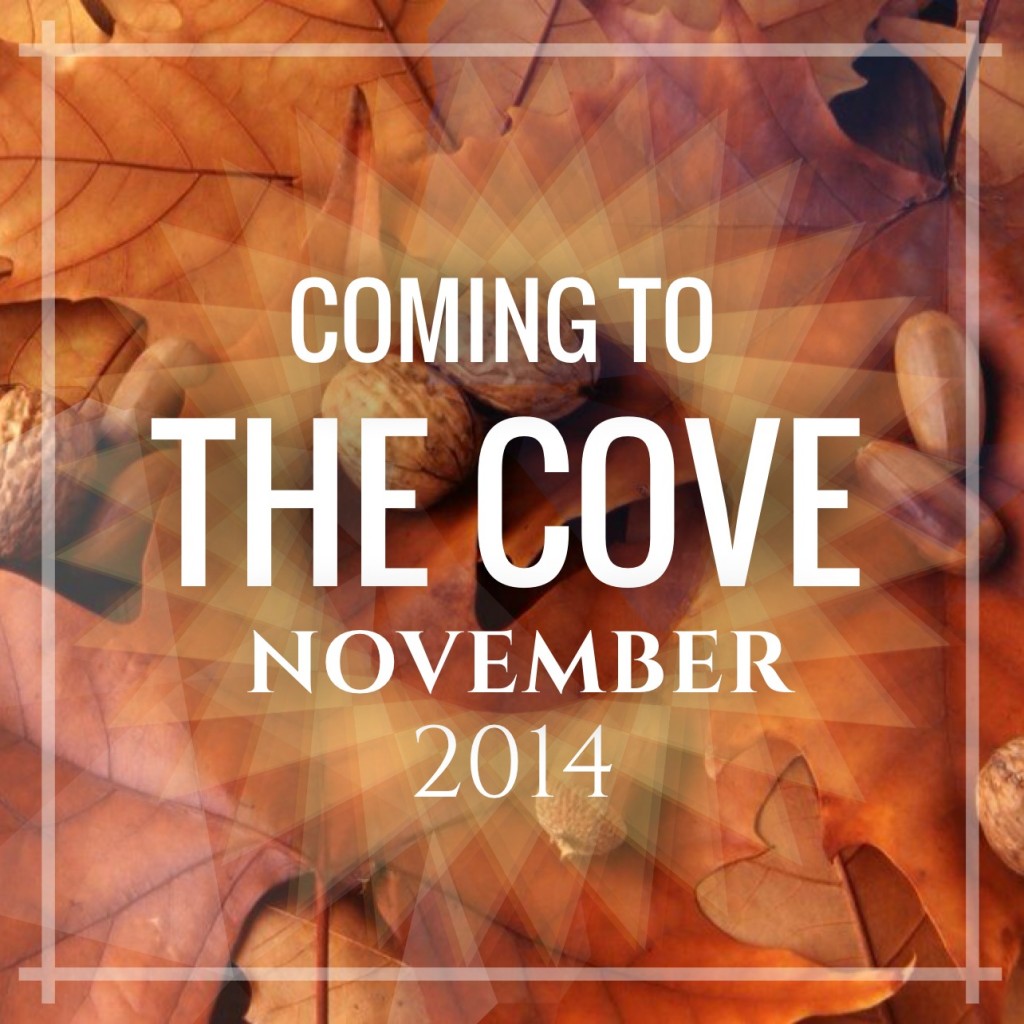 Fall  is here and as the leaves begin to change, the magnificent display of God's beauty is seen in the Blue Ridge Mountains. Come enjoy the coming of the Holiday season with us at The Cove in beautiful Asheville, North Carolina.
Check out our schedule for the month of November below.  Click one that interests you for more details and to register.
Come and Join Us!

Come get away on a self-directed opportunity to experience a private spiritual retreat with the focus of growing your relationship with God.
Click on the link below for November dates or call 1-800-950-2092.
November Personal Spiritual Retreats

Click on each of the links below for more information and to register.  You may also call 1-800-950-2092.
SOLD OUT — An Evening at The Cove
with Fernando Ortega, November 2, 2014
Glorious Impossibility: The Sermon on the Mount for Those Who Have Crashed and Burned–
 with Tullian Tchividjian, November 3-5, 2014
Pastors' Institute: Inexhaustible Grace for the Exhausted Pastor–
 with Tullian Tchividjian, November 6, 2014
Remove the Masks: In Our Weaknesses He is Strong–
 with Steve Brown, November 7-9, 2014
Becoming a Person of Spiritual Influence: Bringing Christ to Bear on the Culture of Your Family, Church, Company and Nation–
 with Henry, Richard & Mike Blackaby, November 10-12, 2014
Women's Day Away-The Nearness of King Jesus: Our Radically Accessible Savior–
 with Lisa Harper, November 13, 2014
The 7 Churches of Revelation–
 with Joe Stowell, November 14-16, 2014
SeniorSalt Impact Hymn Sing–
Ron Whittemore with David Gaines, November 17, 2014
Christian Blogger Retreat–
 with Jon Acuff  & others, November 17-18, 2014
Living Up to Him: Experiencing the Goodness of God Through the Ten Commandments–
 with Don Wilton & Rob Wilton, November 18-20, 2014
Taking God Seriously: Lessons Learned From the Minor Prophets–
 with Stuart & Jill Briscoe, November 21-23, 2014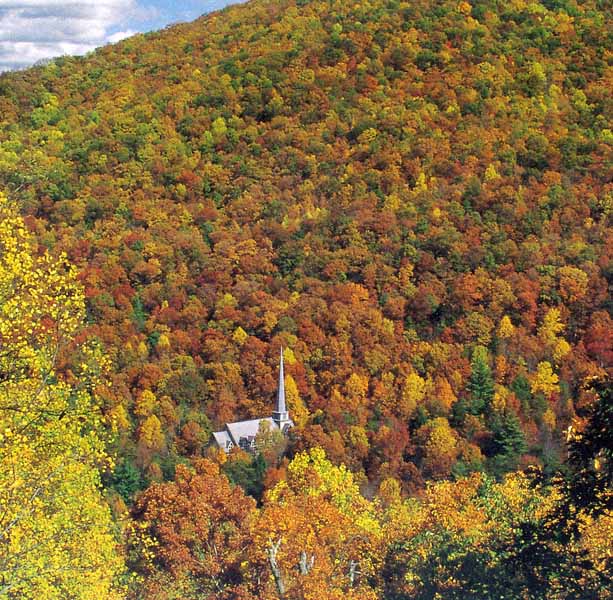 Glorious Fall colors surround The Chatlos Memorial Chapel at The Billy Graham Training Center at The Cove in Asheville, NC.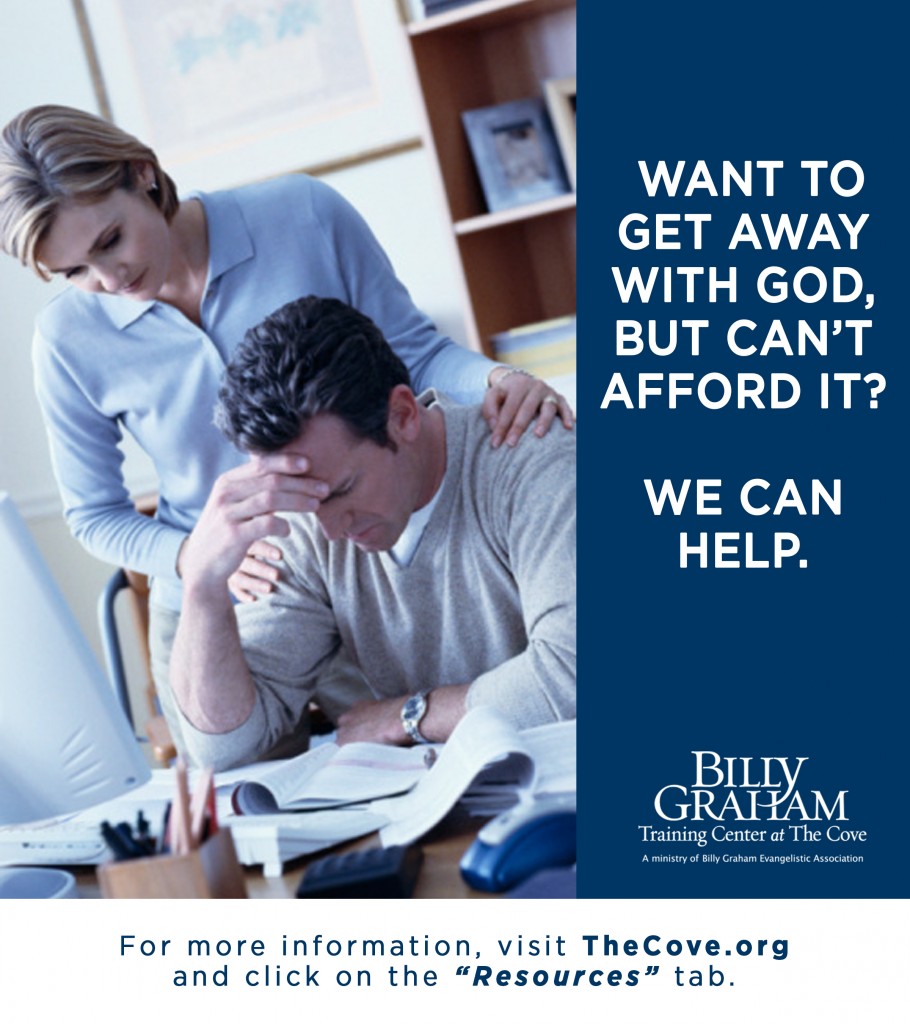 Click here to learn more about our financial resource fund.