Welcome to Kendra Graham's Online Bible Study! This is a place where we can come together and share in our journey towards Scriptural truths and spiritual maturity. We pray this will be a safe, respectful, resourceful place to come and discuss God's Word…to discover What it says…What it means…and What it means to you!
Make sure you don't miss a post, just enter your email in the "Subscribe Via Email" box in the upper left hand corner of our blog. It's free and you'll receive these posts straight into your email inbox.
Kendra Graham notes from :  Mark 10:46-48
"And they came to Jericho.  And as He was going out from Jericho with His disciples and a great multitude, a blind beggar named Bartimaeus the son of Timaeus, was sitting by the road.  (47) And when he heard that it was Jesus the Nazarene he began to cry out and say, "Jesus Son of David, have mercy on me!" (48) And many were sternly telling him to be quiet, but he kept crying out all the more, "Son of David, have mercy on me!"'
THE FACTS:  
As He was going from Jericho, with disciples and a great multitude, blind beggar Bartimaeus was sitting by the road. When he heard it was Jesus he began to cry out "Jesus Son of David have mercy on me!" Many sternly told him to quiet but he kept crying all the more.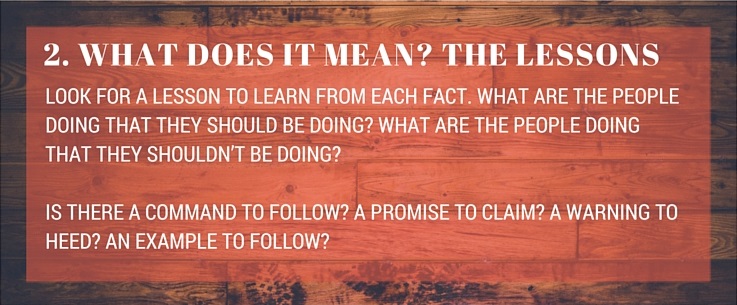 THE LESSONS:   
We don't show up in Jesus's path — He shows up in ours.  I love this story for so many different reasons.  Can you see Jesus leaving the city of Jericho? The disciples, the crowd, the buzz, the noise.  Jesus is on His way to the cross, but before all those events happen, He happens along Bartimaeus, a blind beggar.  Bartimeaus hears that it is Jesus of Nazareth coming his way, and he begins crying out.  Why is Bartimaeus crying out?  Bartimaeus is crying out because he is in desperate need.  Isn't that wonderful?  Bartimaeus knew he was in need of Jesus!
We hate being needy and desperate, it's not the American way.  Bartimaeus knew his desperate need, and more so, knew Jesus was the only answer to that need.  What a blessing is that?  I love that Bartimaeus didn't yell out blaming God for his condition, we all would understand if he did, haven't we all been there? Bartimaeus yelled with perseverance and submission to who Jesus is, "Jesus, Son of David, have mercy on me!"  Bartimaeus knew Jesus is the Messiah.  A blind beggar knew Who's presence he was so close to being in, and refused to miss his opportunity.  Jesus was coming, and he would cry out with all that he had if it was the last thing he did.
The multitude was thrilled and encouraged that Bartimaeus was crying out!  Or not…  the world, even those who are seeming to follow Jesus will often times be the very ones to try to keep you down.  I don't think the crowd intentionally did not want this blind beggar healed, I just think sometimes out of the best intentions to "insulate" Jesus, those following forget why He came and who He came for.  Jesus came to and for the desperate and messy.  Often when we are trying to get to Jesus everything and everyone will be a road block to getting there…. to Him.  The real question is, "What will detour you from reaching through the multitude to Jesus?"
We will listen to the crowd of voices in our head… "Jesus doesn't want to be bothered with the likes of you."  "Jesus has better things to do, more important things to do, than to spend time with you."  "You are too far gone, too messed up for Jesus to fix."  We end up believing the voices screaming at us, and we shrink back, allowing others to define what God sees when He sees us.
I LOVE the fact that Bartimaeus disregarded it all, and he cried out all the more.  If Bartimaeus did not continue to cry out here and now, he may lose his only opportunity.  Jesus is here now.   Jesus is the Messiah, the Son of David.  Jesus is the only One who can do anything about his condition.  IF Jesus refuses to heal him, it will not be for his lack of crying out for the opportunity to ask.  If Jesus did or didn't heal him, it would not change the fact of who Jesus (Son of David) is, but a touch from Jesus sure would change who Bartimaeus was.  It was worth the risk, the humiliation, and it was worth pressing through, and crying out in spite of the rejection and lack of support from all those closest to him in the crowd.  Bartimaeus was completely at the mercy of Jesus. Jesus hears his cry and asks him what he wants.  Bartimaeus wants his sight.  The darkness immediately falls away, and the blind beggar is healed.  Jesus tells him, "Go your way" and Bartimaeus began to follow Jesus.
If not for the blindness and poverty of Bartimaeus would he have ever cried out with such desperate fervor for Jesus?  We don't know we need Jesus until we desperately need Jesus.  How thankful did Bartimaeus become for his blindness, for his personal darkness?  Jesus came to him, met him there and healed him.  It was Bartimaeus's personal story of darkness that gave him words to speak in the light.  Jesus meets our personal desperateness with His mercy, if we will but call out and persevere, refusing to lose heart.  Sometimes, it is not until we are trusted with total darkness that we realize how precious it is to walk in the light.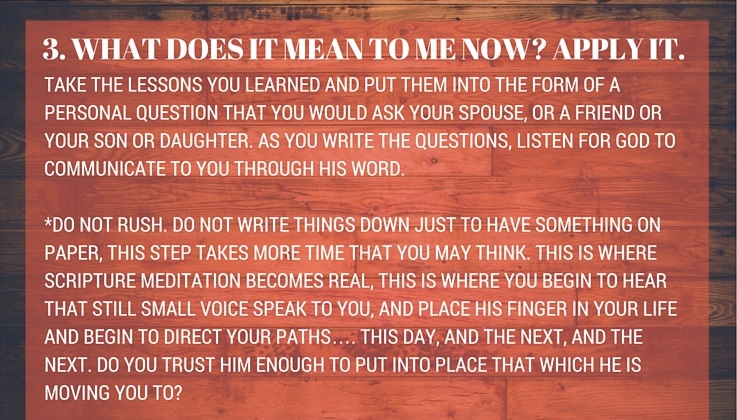 APPLY IT:  
Crying out in the darkness of our situation to God with loud anguish will often make people uncomfortable and they will want to silence you, but take heart:  Isaiah 58:9  "Then you shall call, and the LORD will answer; you shall cry and He will say, "Here, I AM."'  We all want immediate results from God, but will you continue to cry out all the louder when it seems no one is listening, especially God?  What exactly are you looking for from God?  Bartimaeus articulated exactly what he wanted…. mercy.
Ephesian 2:4, "But God who is rich in mercy with His great love, loved us."  Do you believe God is rich in mercy for you?  It's in these times of darkness that our true belief is flushed out to the surface.  Will you cry out all the more?
LIVE IT OUT:  
Today,  cry out to Jesus.   Claim His name, His promises and for the sake of who He says He is, hold on to your faith against all odds.  #overcomer
---
What Scripture are you studying now? What have you learned? How has the Lord spoke to you? Share with us in the comments section.