We don't know what we would do without the help of our faithful volunteers here at The Cove.  From administrative tasks, to Chapel tour guides, to helping with seating at our events, they serve with smiles and generous hearts for this ministry.
We currently have 142 volunteers serving at The Cove, and they logged 16,428 hours in 2016.  That's like one person working 24 hours per day, 7 days per week, for two entire years!
Yes, we are blessed!
Every year, we celebrate our volunteers at the Cove Volunteer Appreciation Luncheon.  Take a peek at the fun afternoon this past weekend: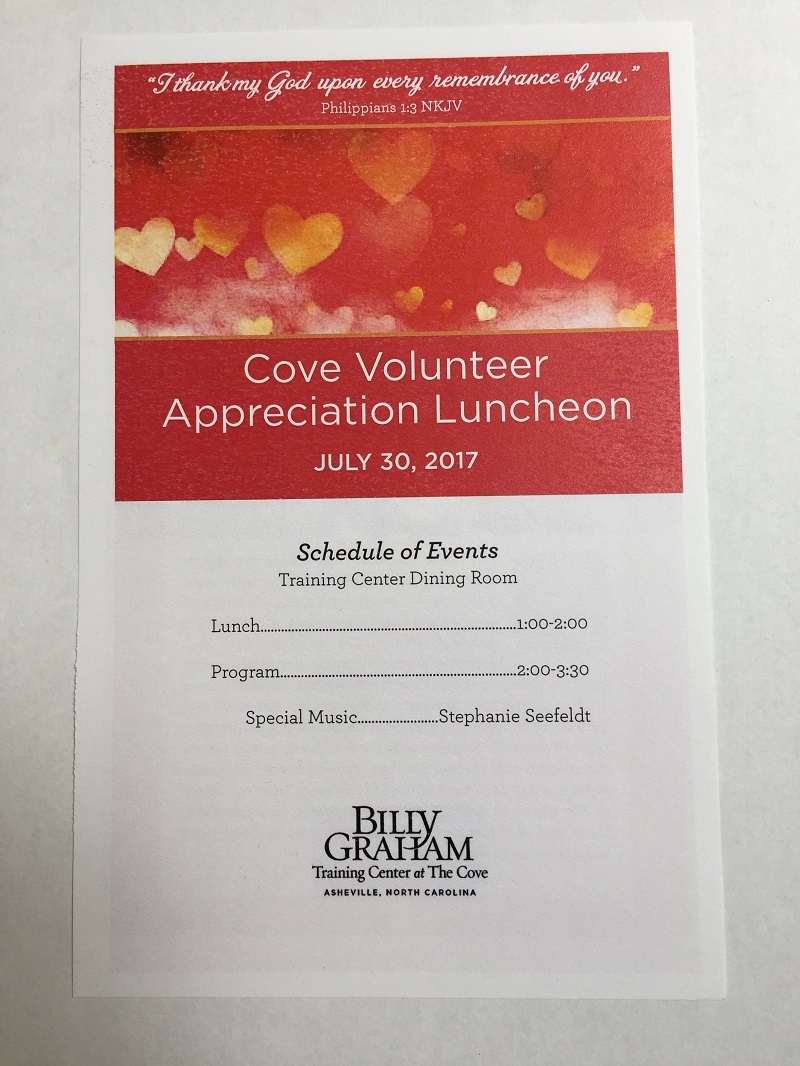 As volunteers emerged from the shuttles they were greeted with a red carpet and cheering fans!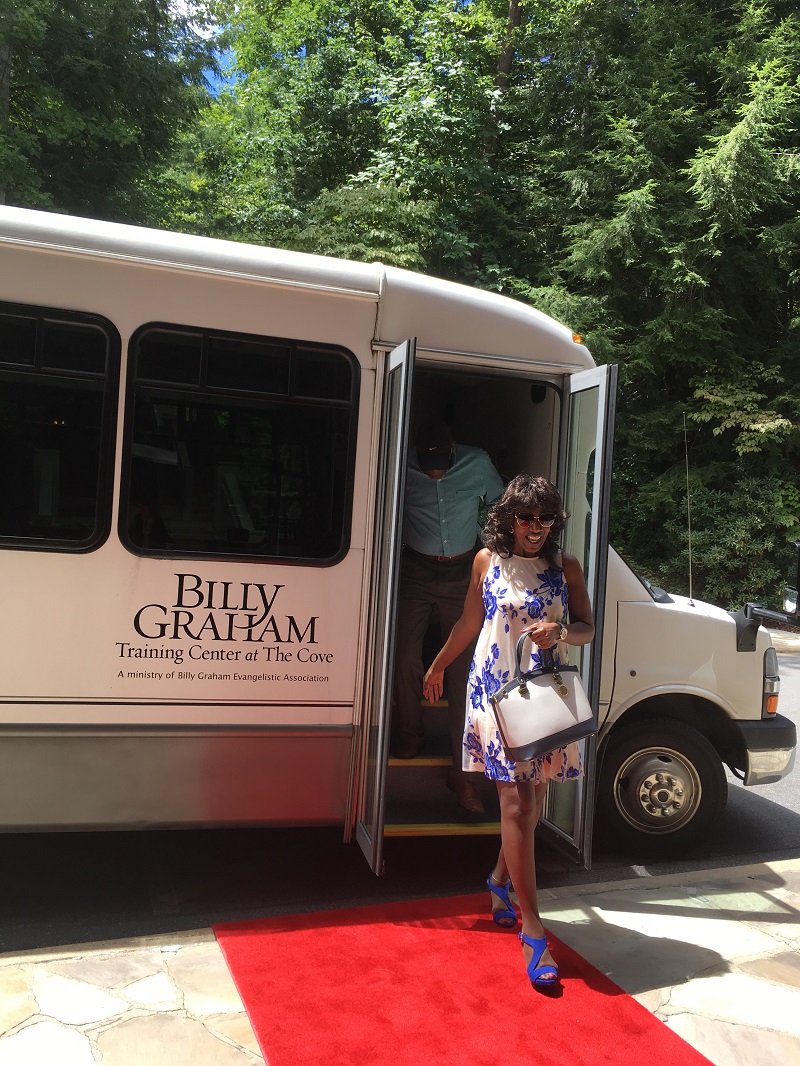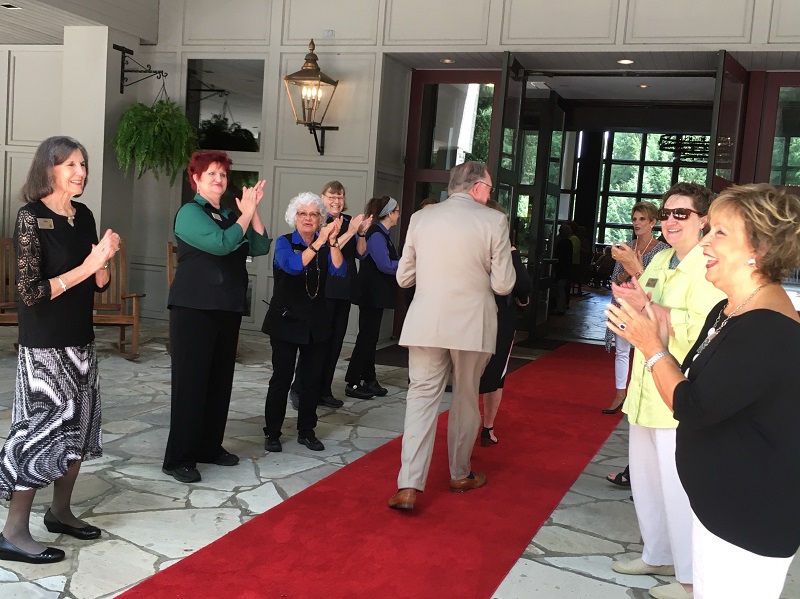 Hugs all around.  Our volunteers are FAMILY.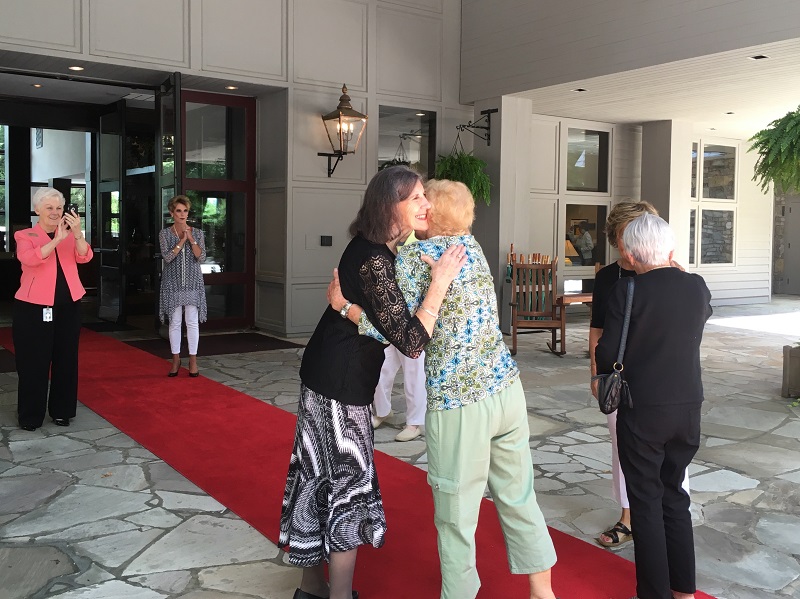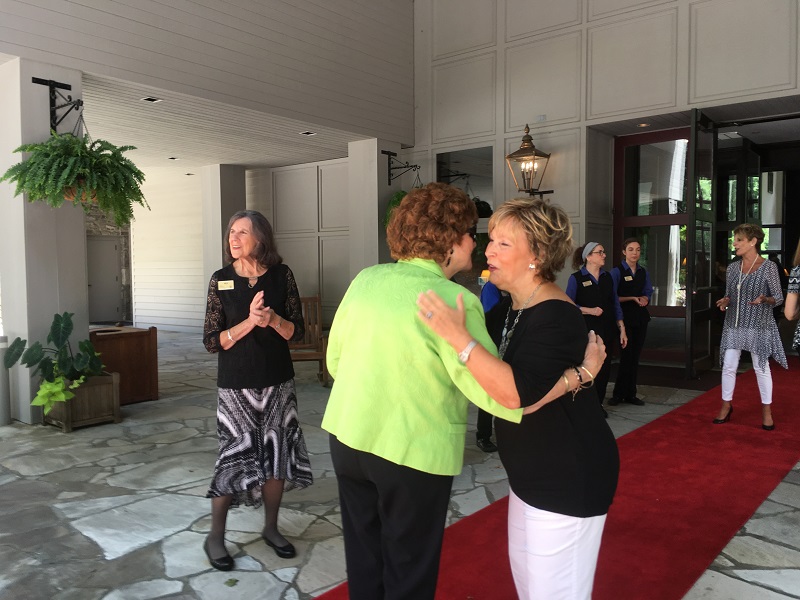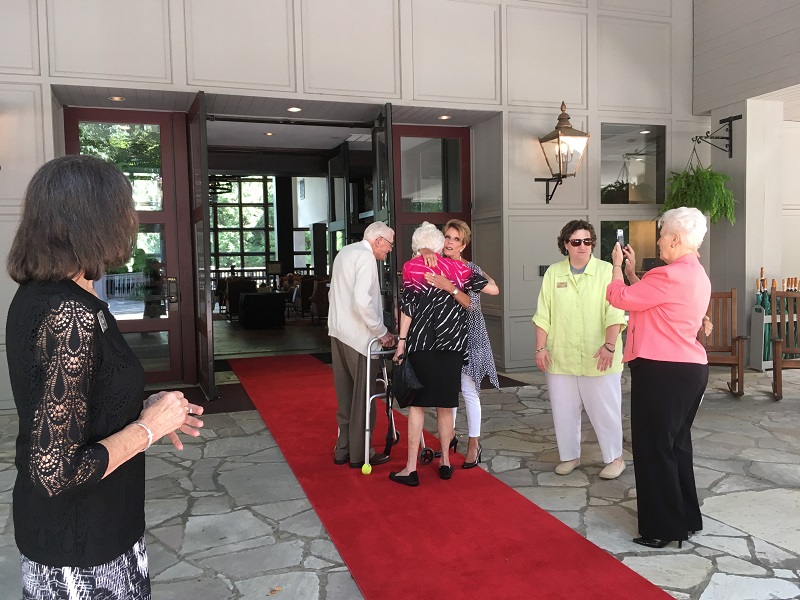 Gigi Graham extended a warm Cove family greeting to each of the volunteers.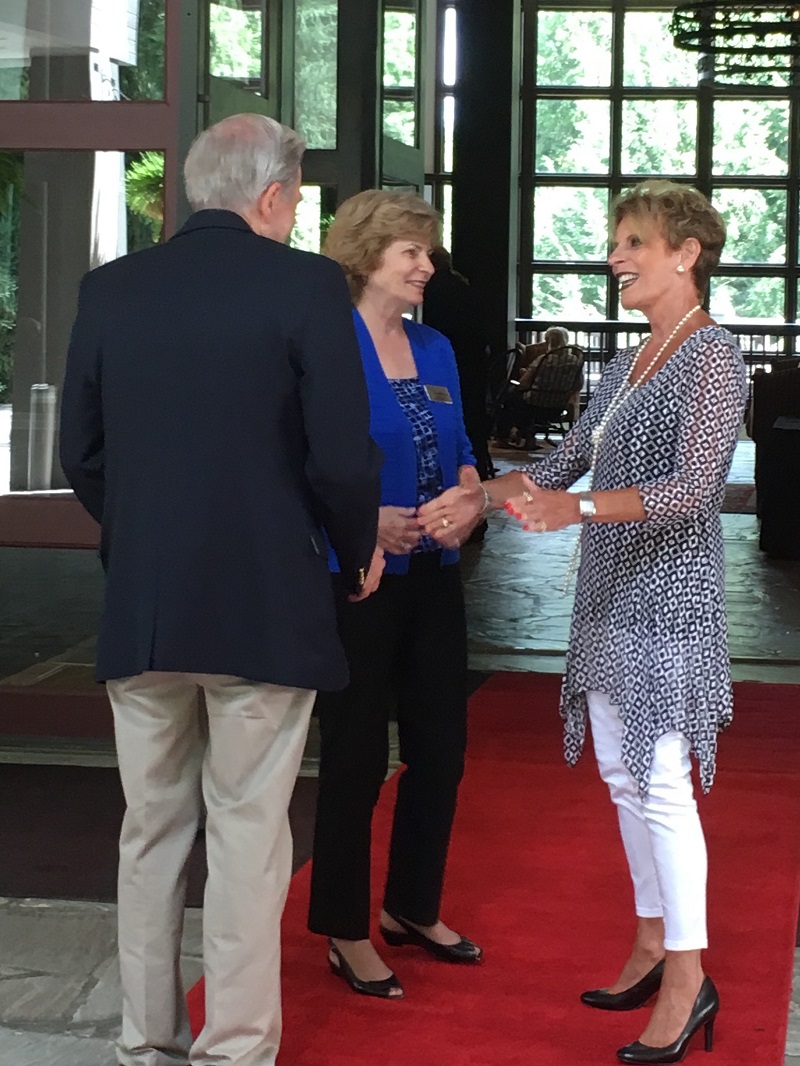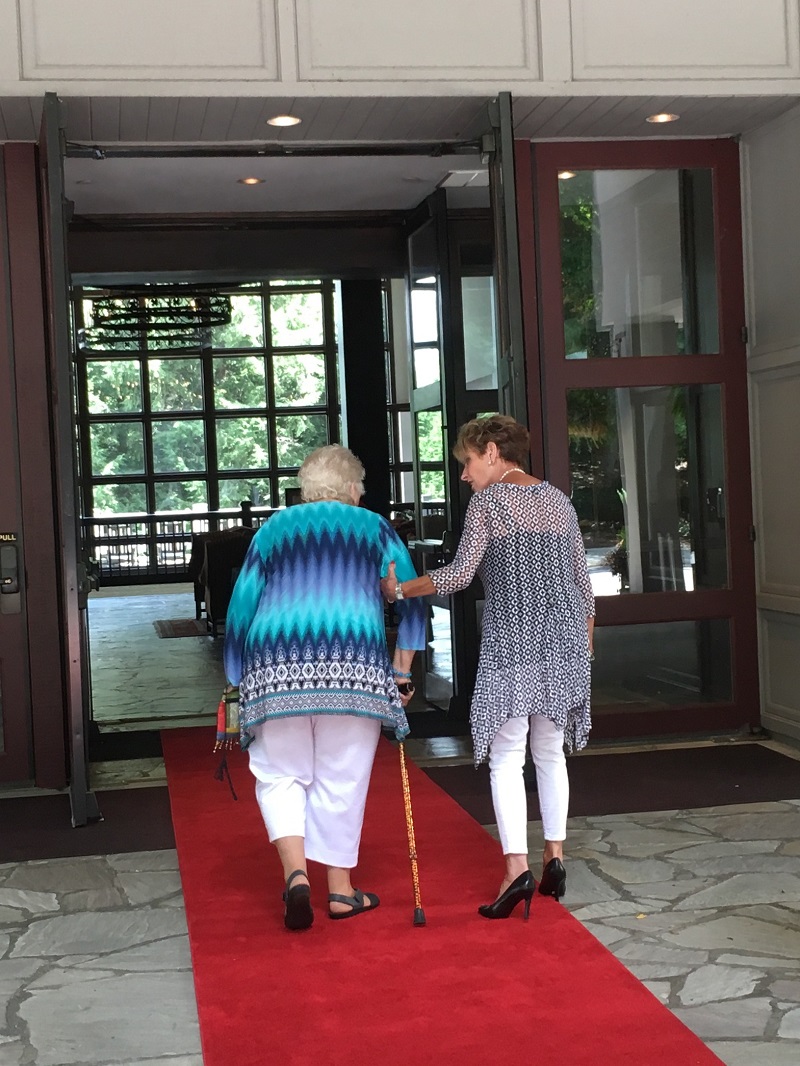 There's nothing like good fellowship around the table…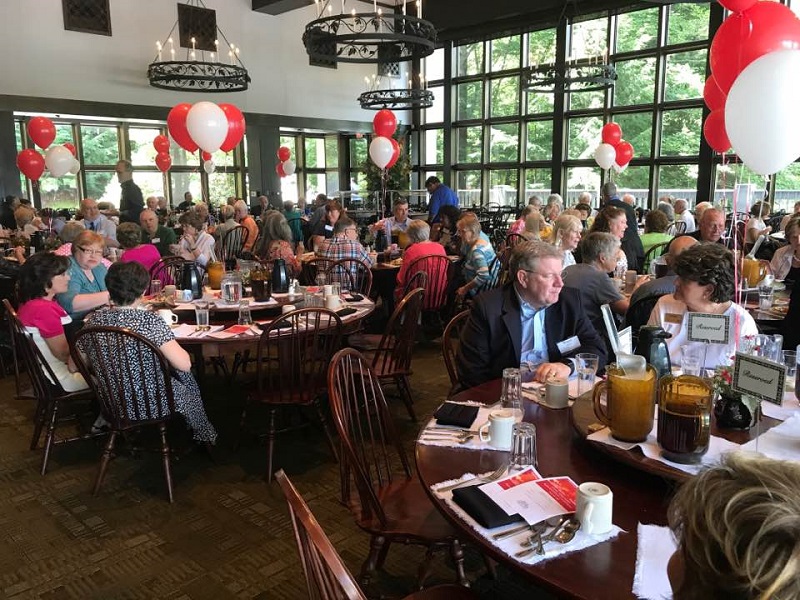 Will Graham, Cove executive director, giving greetings and thanks to our faithful volunteers.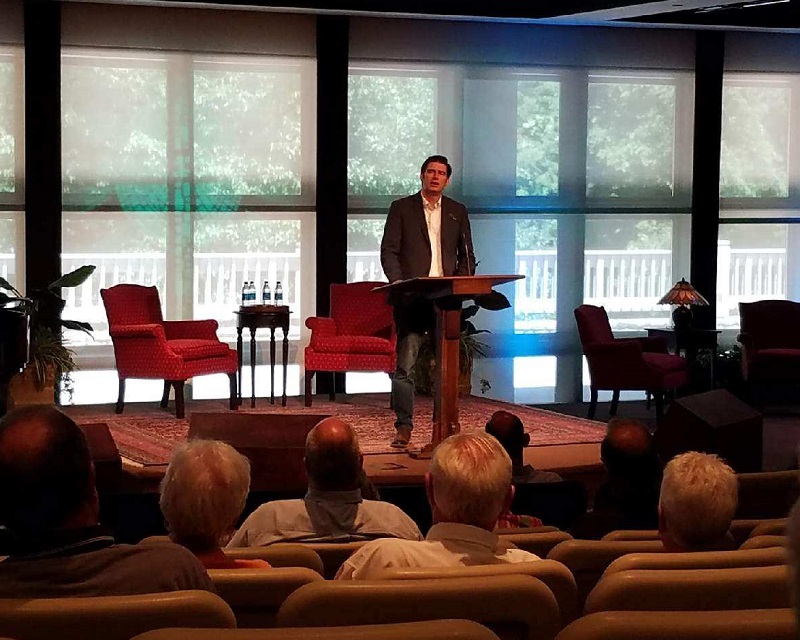 Barbara utilizes many of our volunteers to lead tours and pray at the Chapel and Visitor's Center.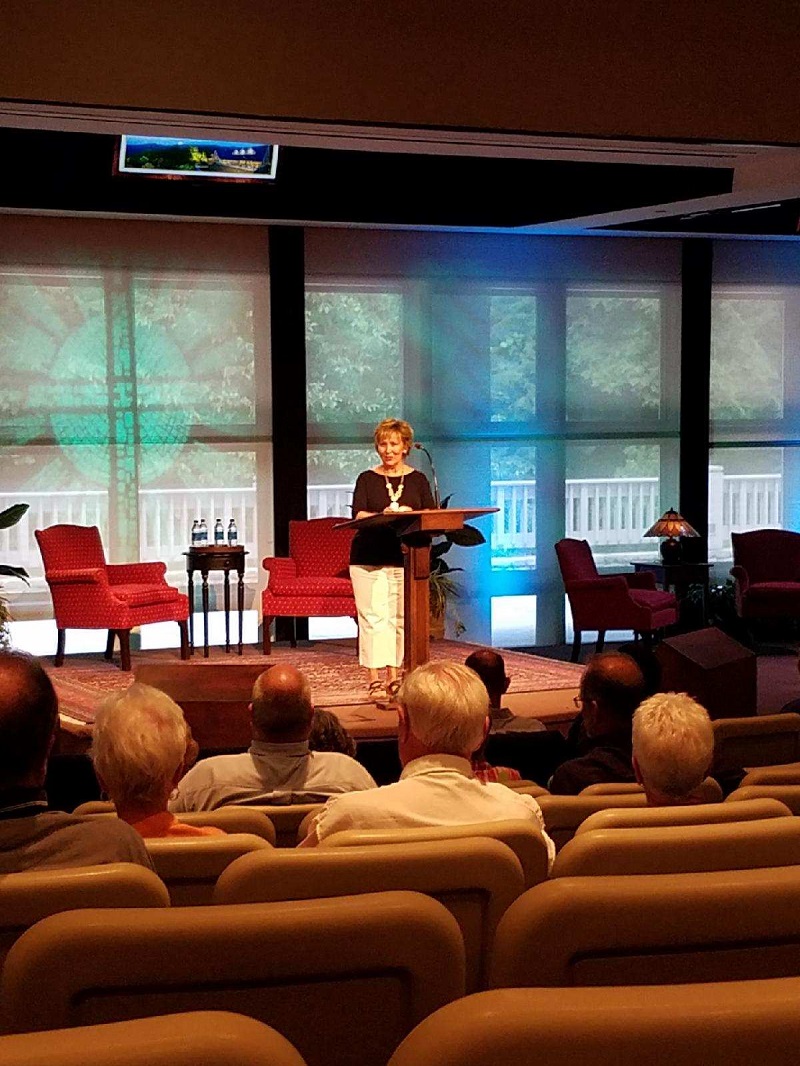 Worship with Stephanie Seefeldt…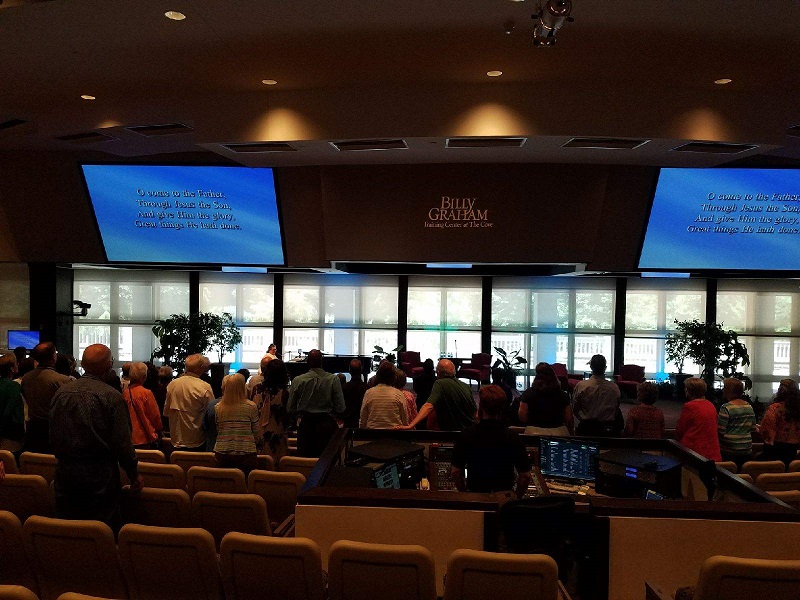 Stephanie wrote a special song for the volunteers…This is an excerpt: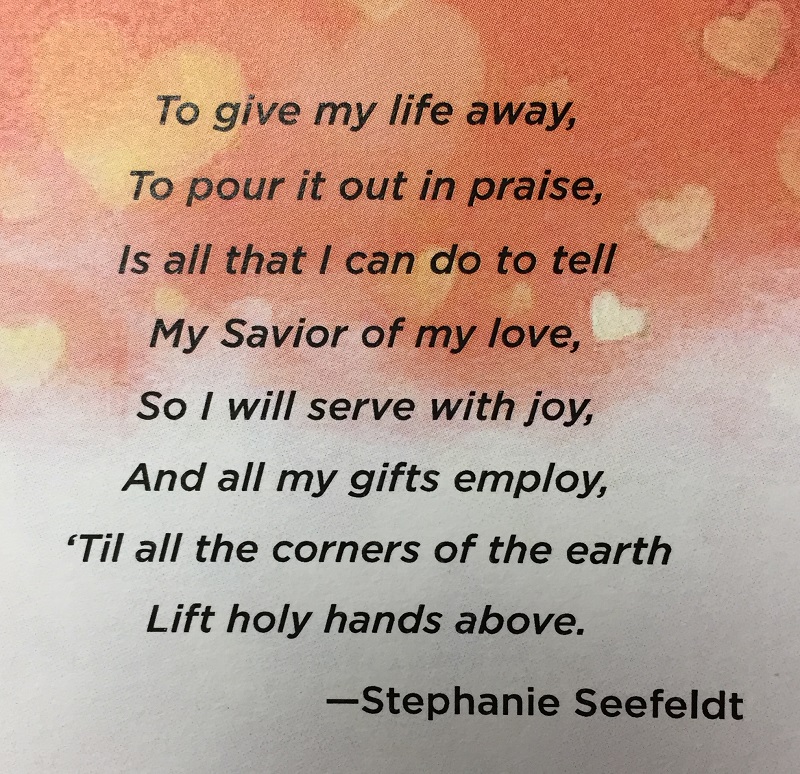 Each volunteer received a gift bag as the fun afternoon came to an end…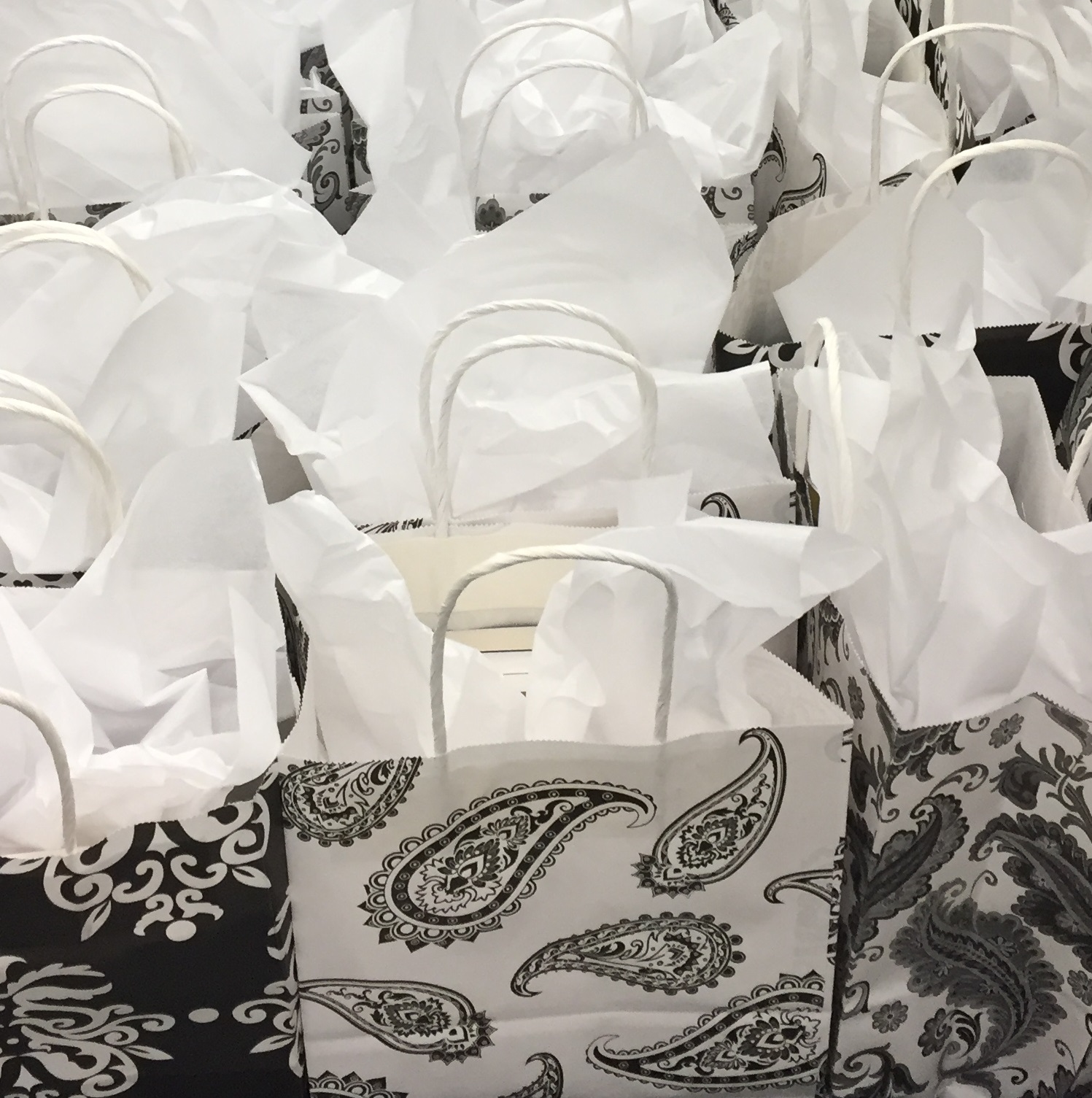 The Lord has blessed The Cove with these beautiful volunteers and for that we give thanks!
If you are interested in volunteering at The Cove, click here.
---
Visit the Chatlos Memorial Chapel, Visitors Center, and Ruth's Prayer Garden.  Click here for directions and operating hours. Tours are free.
Click here for a schedule of seminar, concerts and retreats at The Cove in beautiful Asheville, NC.
Are you a Christian church or non-profit ministry looking for a place to hold your conference, retreat or ministry event?  Click here for more information on holding your event at The Cove.