We take safety serious around here and our annual staff Safety Training meeting is anything but boring! This year our Property Services Manager and his team went with a NASCAR theme!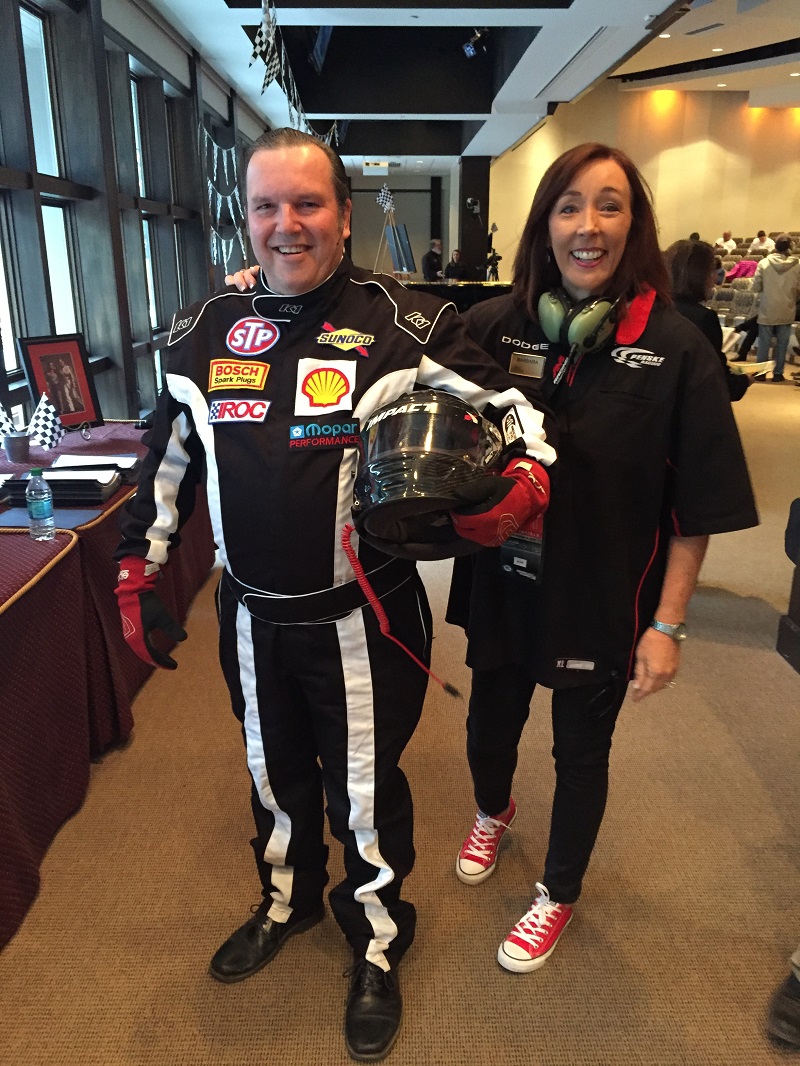 Just look at the creativity used to share important safety information with our staff and volunteers! Flags, tires, sound effects, outfits–the works!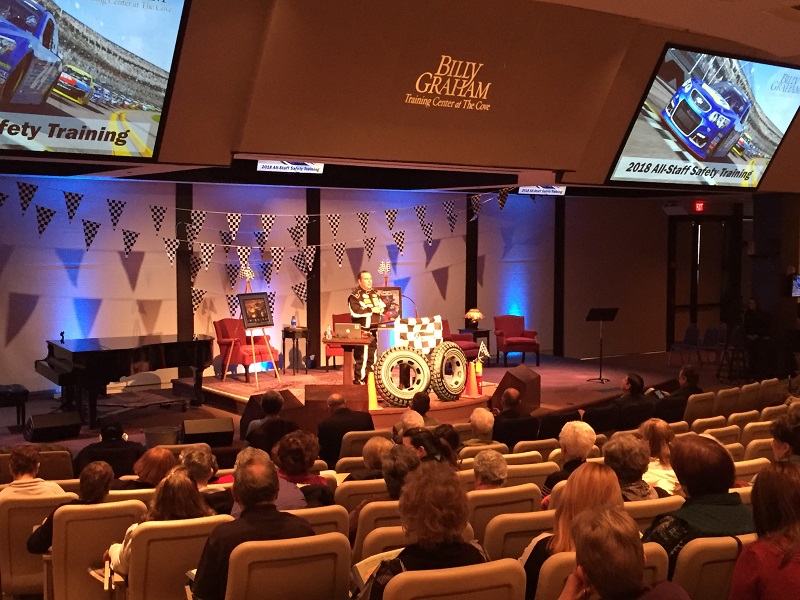 Jane Derrick began her 22nd year of teaching Women's Bible Study at The Cove this week.  She asked who had been coming the entire 22 years and a few hands popped up across the packed auditorium.  That's dedication–on both parts!  Jane is teaching on the Beatitudes this year.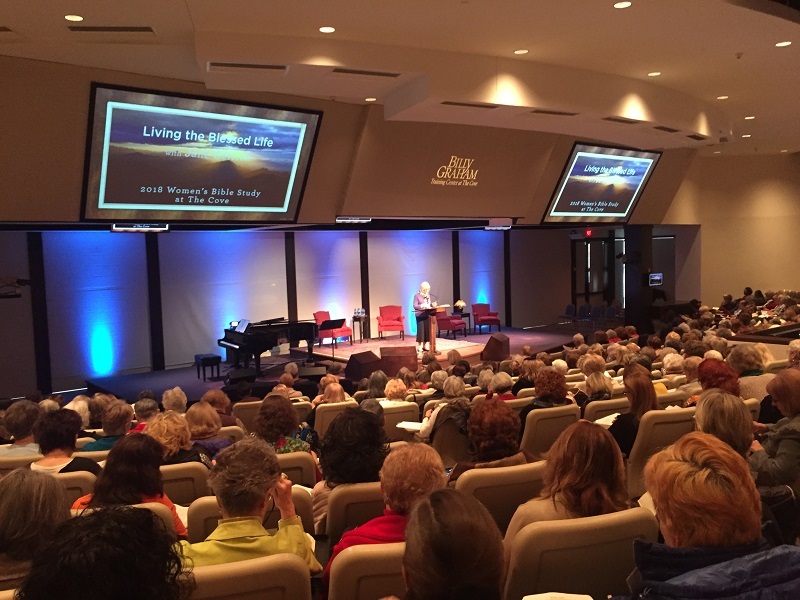 Kendra Graham opened her first night of Women's Bible Study with a call to the ladies (and a few gents) to live life boldly as so many in the Bible modeled for us.
If you're wondering what all that is on the stage in front of the podium, it's a bunch of Lindor chocolate truffles.  You don't think Kendra would start an evening Bible study without chocolate, did you?!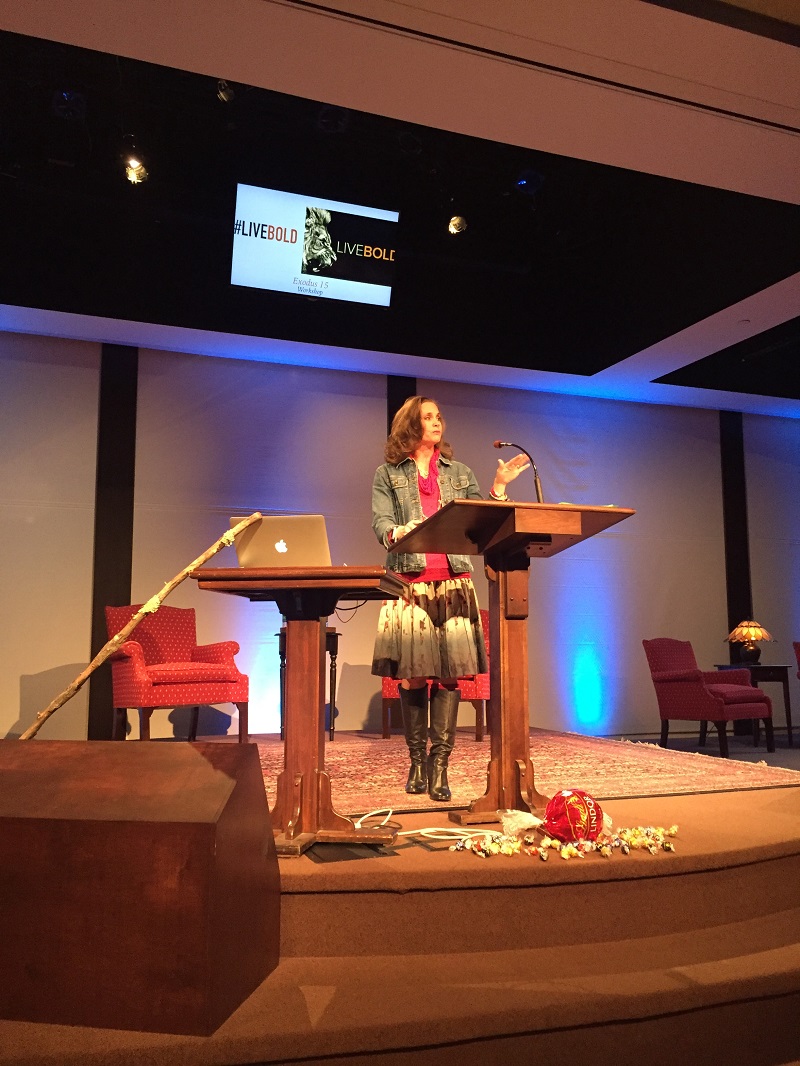 At the end of the evening, Kendra asked everyone in attendance if they were ALL IN.  If so, as a symbolic gesture, each person could sign their name on an #ALLIN canvas.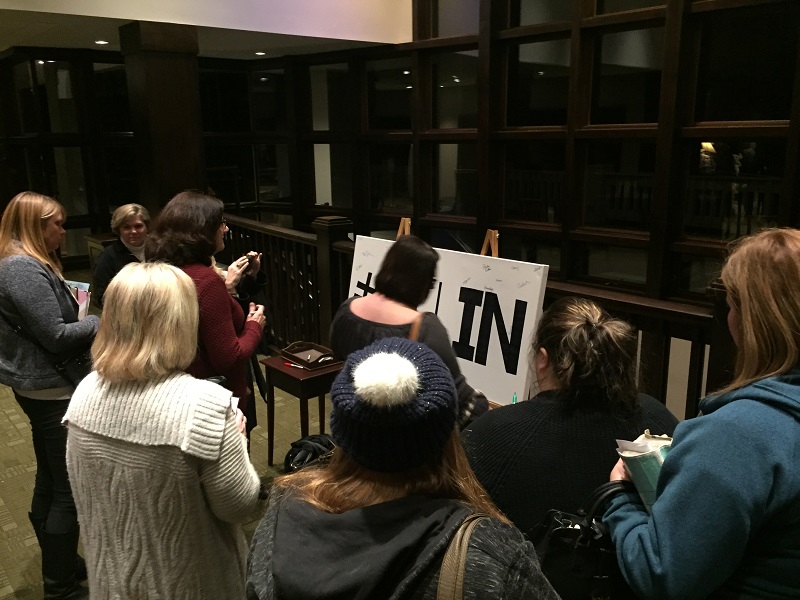 If you'd like to join Kendra's evening study on Tuesday nights from the comfort of your own home, you can tune in by clicking here around 7:15pm ET each Tuesday evening.  The videos are available for viewing later, too.
---
And let us leave you with this pretty scene on a rainy and overcast morning this week.  God loves to grace us with beauty around every corner, doesn't He?!
Have a blessed weekend, friends!