This week we were working on a new promotional video for The Cove.  This is to update the current video (you can see it here) for our Guest Groups area of ministry.
Wondering what a Guest Group is?
A Guest Group is a group that holds their own conference, retreat, or ministry event at The Cove.  They come with their own agenda, their own program, and their own speakers, and we provide the meeting space, the inn rooms and the delicious food.
Groups tell us, time and again, that The Cove is the perfect, distraction-free place for them to come and accomplish their ministry goals.  Our dedicated event planners make it a point to take care of all the details, so that when our groups come, they can get right down to what it is that God is leading them to do.
Here are a few behind-the-scenes pictures of the filming.
Gigi Graham greeting guests as they arrive at the Training Center.   If you've been here, you've probably been greeted by Gigi, either at the front door or in the dining room.  She loves meeting Cove guests and extending the warm Graham-family welcome.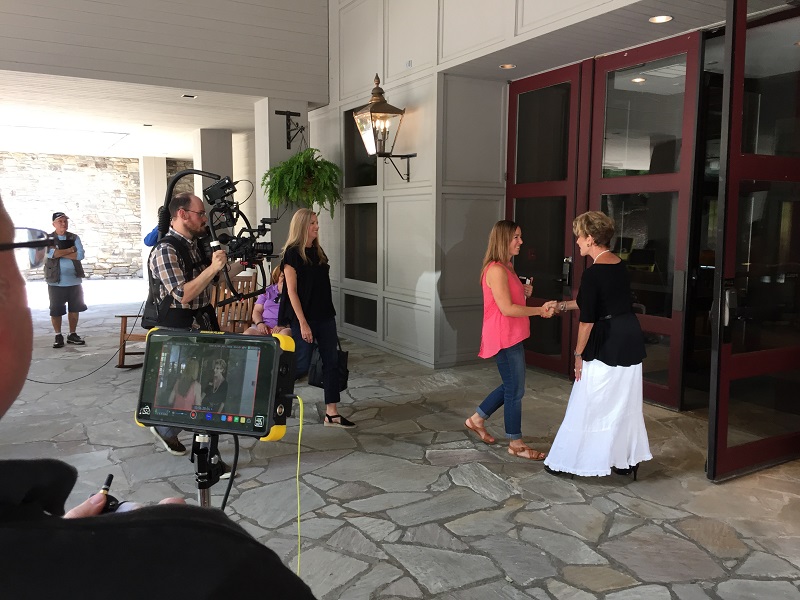 Guests love spending time on the Training Center deck.  With tables, rocking chairs, and mountain views, who wouldn't?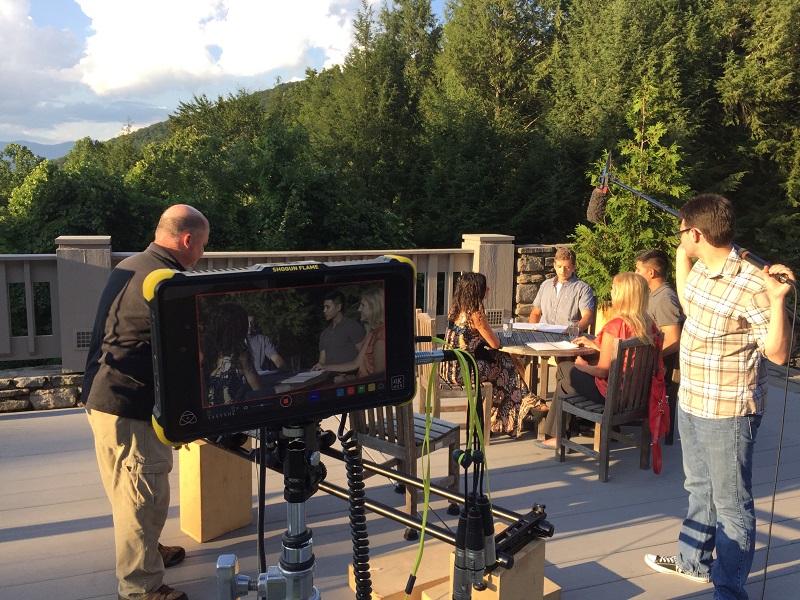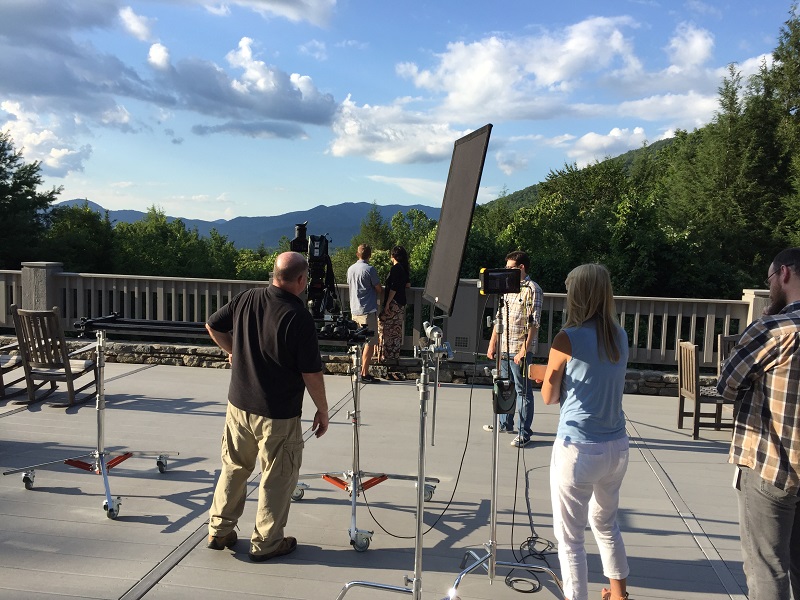 Yep, we brought the drone back out!  The drone captured some great aerial video of the Training Center, the Chapel, the front gate, and our private cabin road.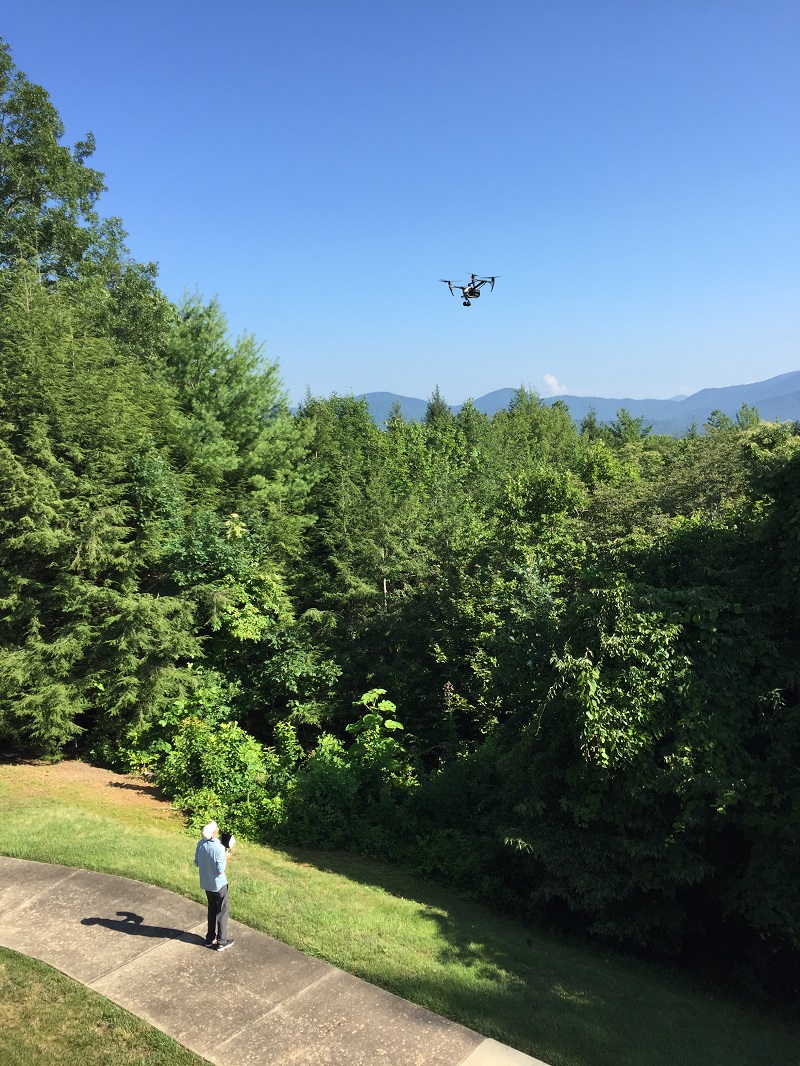 The Cove dining experience is a delicious one.  The tables in the dining room are round with Lazy-Suzans in the center of each.  Mrs. Graham loved a round table and she said that the Lazy Suzan helped keep her children competitive.  ; )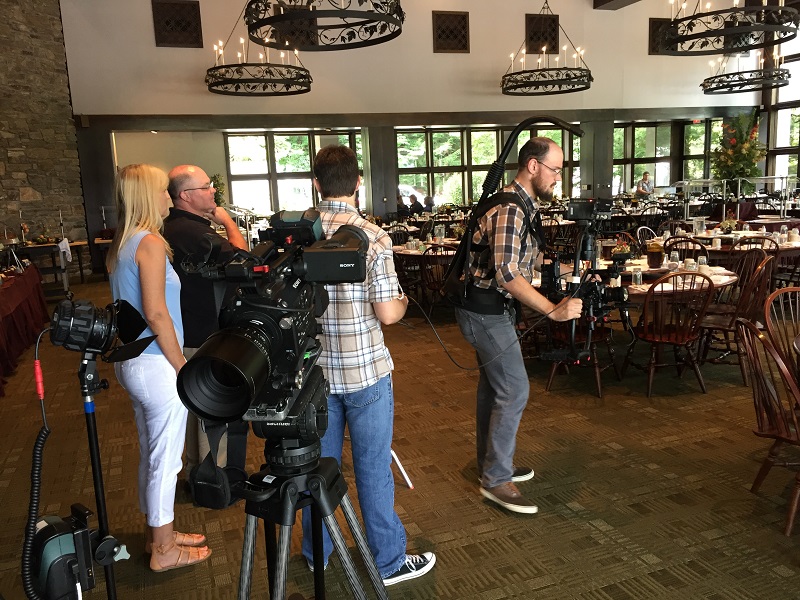 Our chef, Douglas Walls, and his team prepare wonderful menus of fresh, delicious food.  Here we caught him in action, doing what he does best.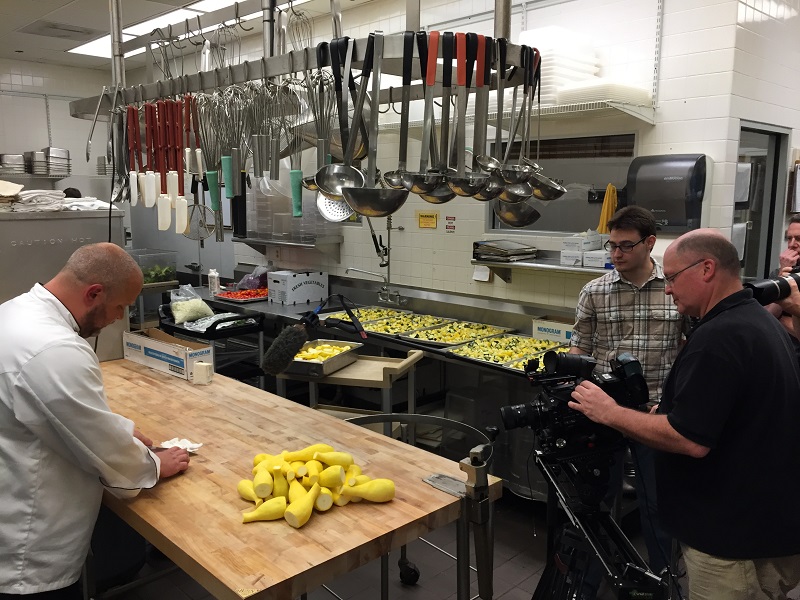 Zucchini and squash ready to be roasted.  Yum!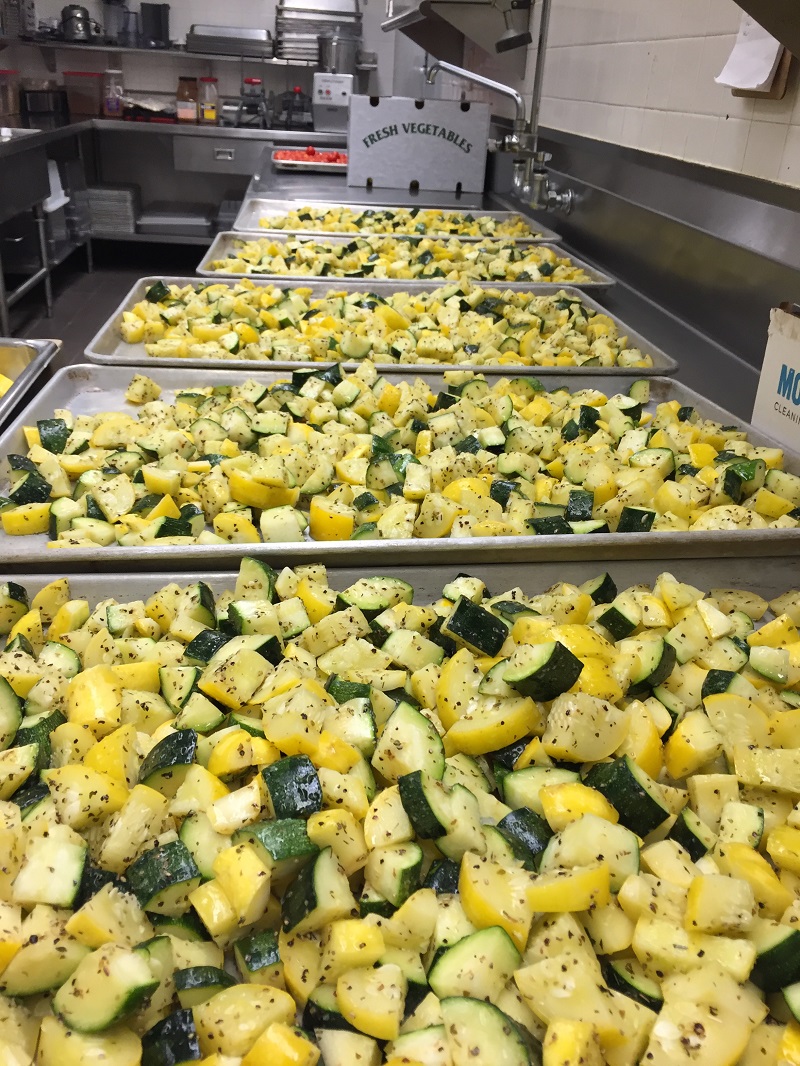 Potato salad anyone?  You can probably tell from the amount of potatoes in the mixer, but to give you a different perspective, this mixer is about 4 feet tall!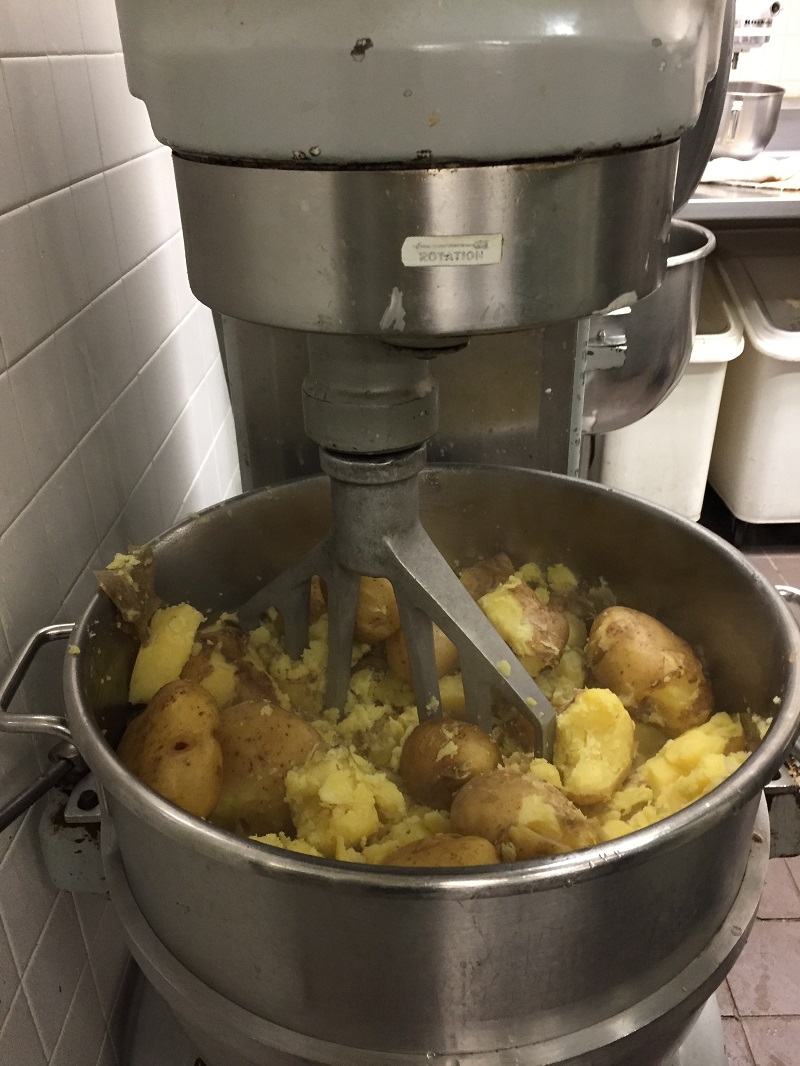 At the end of every day, our guests will find a warm and inviting guest room to lay their heads down.  This is a shot of guests checking in at Pilgrim's Inn.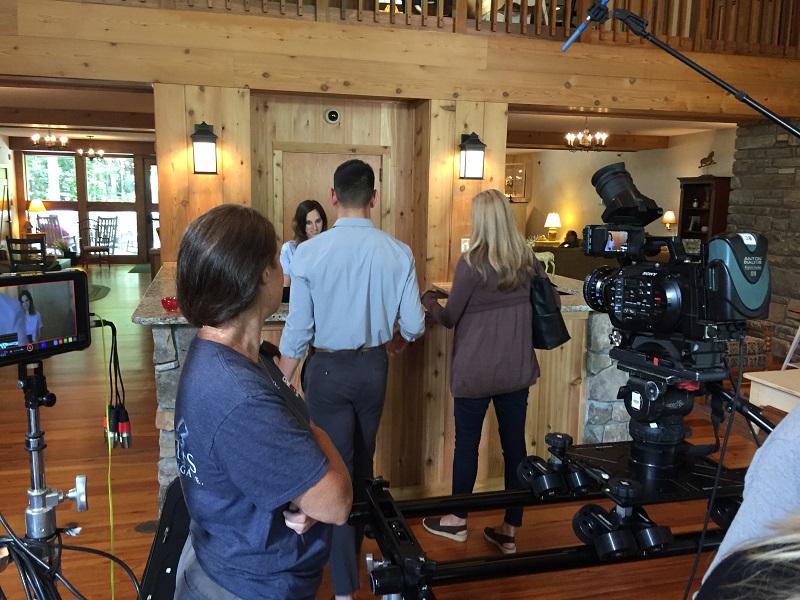 We look forward to sharing the new Guest Group promotional video with you later this year or early January 2018.
Have a blessed weekend, friends!
---
Are you a Christian church or non-profit ministry looking for a place to hold your conference, retreat or ministry event?  Click here for more information on holding your event at The Cove.