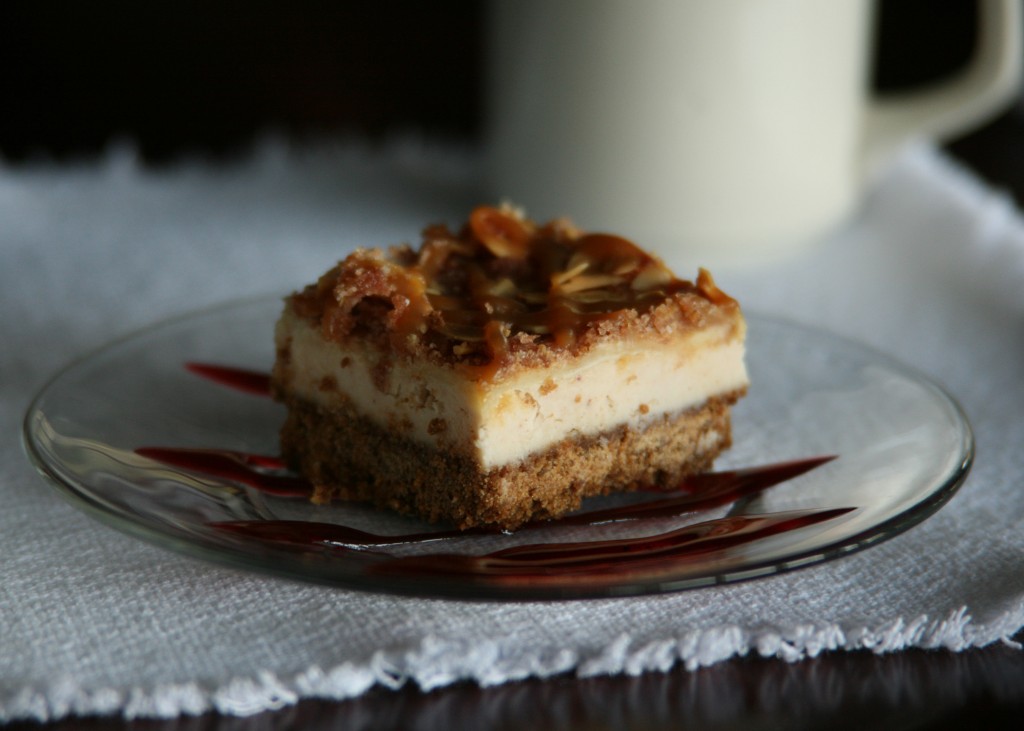 A favorite dessert at The Cove!
Perhaps this will grace your table this year!
Sopapilla Cheesecake
Crust:
1 C. + 3 Tbsp. graham cracker crumbs
½ C. light brown sugar
½ tsp. cinnamon
1-1/2 sticks unsalted butter, melted
Combine graham cracker crumbs, brown sugar, and cinnamon.  Add melted butter and mix until thoroughly combined.  Press into bottom of pan (may use a spring form pan, but a 9" x 13" baking dish works best)  and bake at 350 degrees for approximately 9 minutes.
Filling:
4- 8 oz. packages of cream cheese
1-3/4 C. sugar
2-1/2 tsp. vanilla extract
1 tsp. cinnamon
Beat all ingredients until smooth.  Spread filling on top of baked crust.
Topping:
1 sheet puff pastry (or 2 tubes of crescent rolls)
½ stick unsalted butter, melted
2 tsp. cinnamon
5 Tbsp. sugar
As needed – slicked or slivered blanched almonds
Place puff pastry (or unroll and spread crescent roll dough) over filling.  Brush with melted butter.  Combine cinnamon and sugar and sprinkle over top.  Sprinkle with sliced almonds.  Bake at 350 degrees for approximately 30-40 minutes.
Want to taste the food at The Cove for yourself?  Come see us!
Visit our website, www.TheCove.org, to see a list of programs and events.
Don't forget to subscribe to our blog so you won't miss our other recipe posts.