By Joy Allmond:
As with many, personal crisis forced Christine Wyrtzen to become passionate about prayer. At yesterday's Women's Day Away at The Cove, her hope was to make that passion contagious by showing other women how to pray more effectively.
15 years ago, her mother was dying of cancer, and Christine began to capture her thoughts and prayers through her journal.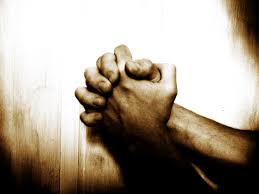 "That just really thrust me in a new direction of having a heart for hurting people," she remembers.  "Ever since, I have felt this great desire to assemble pieces that teach people how to pray specifically and strategically."
Through this time in her life, God showed her how to do "personal prayer mapping," a process that involves tracing back the origins of the things that require prayer.
In her very own words, she "equips other to understand the issues of their own souls and the souls of those they love." She is showing women how to uniquely target those areas in prayer, and wants to see people move away from what she calls "anemic" prayers, such as:
Please change my husband and make him quit drinking.
When, through prayer mapping—tracing the roots of a soul and understanding why people engage in certain behaviors—you can pray more strategically. If this is your prayer, you could pray about the things in his heart that encourage him to excessively drink, and perhaps pray that God would remove the influences in his life that enable him to abuse the alcohol.
Or, instead of praying something like, please be with Aunt Martha who is having surgery; let her know you love her, you could pray more broadly, such as:
·        Asking God to help the surgeon sleep well.
·        Asking God to send angels to fill the room with light and glory.
·        Asking that the surgeon's hands become God's hands.
"You can see that if you start thinking that way, you can easily come up with a one-to-two page customized prayer for yours or someone else's needs," Christine explains.
To truly understand and practice personal prayer mapping, she strongly believes we need an understanding of our enemy. She feels that in the church, we avoid talking about him and seeing his patterns.
"We need to have the eyes to see how he deceives, tempts and devour. We need to know what a stronghold is. Once women learn these things, they very quickly begin to see his fingerprints on their families in the way they struggle.  Then, they are able to personalize this almost immediately."
By the end of the day, the women at the Cove were astounded by the power of prayer and left inspired to participate in intercession more fully.
"I would love to see people who have been praying for something for 20 years—and have seen little movement—get charged by the potential of learning how to pray this way, and seeing how God is still of a God of intervention and of passivity."
Join us for our next Women's Day Away, Simply Irresistible: Being a Contagious Grace Giver,  on May 2nd with Lisa Harper.  Click here for more information and to register.