This week was International Housekeepers Week.  A time set aside to recognize those serving as professional housekeepers all over the world.  They are working in hospitals, hotels, state facilities, schools and colleges, and conference and retreat centers like The Cove.  
We are so very grateful for the faithful service of our housekeepers right here at The Cove!
They have a heart to serve God and it shows.  Each room they tend to, is prayed over, as they work.  Time and again, our guests tell us they can feel these prayers.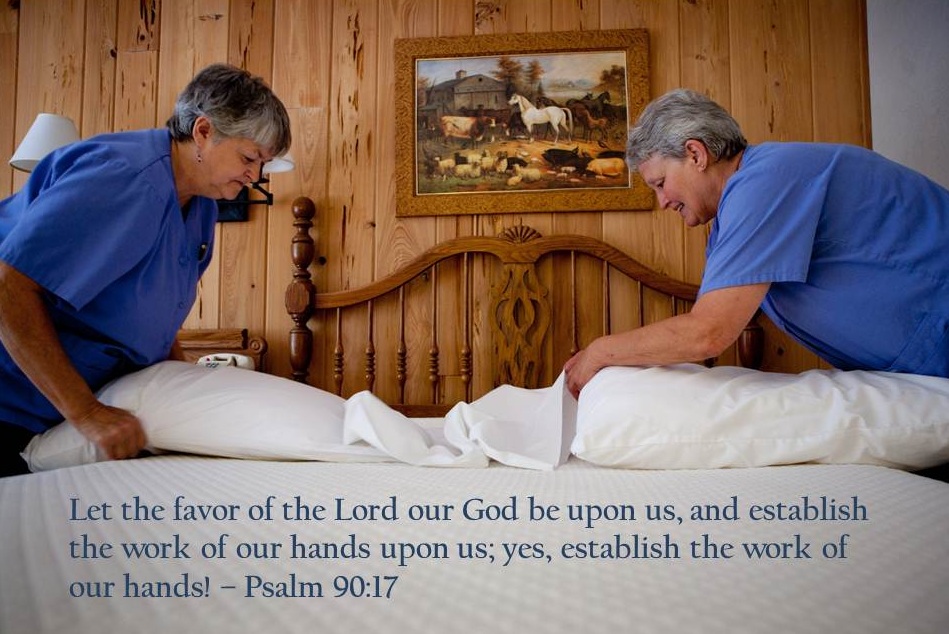 To professional housekeepers, in every corner of the world, we thank you for taking care of us!  We thank you for caring about the details.  May God bless you.
If you have a chance, please bless someone in this field with a kind word, a prayer or a special note of thanks.    
Click here to read more about the prayer that takes place at The Cove before our guests set foot on the property.