"May the favor of the Lord our God rest upon us; establish the work of our hands for us—yes, establish the work of our hands" (Psalm 90:17, NIV).
Christian doctors, dentists, nurses, and their spouses will have an opportunity to explore the world of missionary medicine in the peaceful retreat setting of The Cove in Asheville, NC on October 11-13, 2013.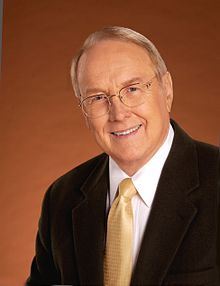 James Dobson, noted radio host, author, and teacher will be the featured speaker at this year's 24th annual World Medical Mission conference at The Cove. 
This weekend of prayer, fellowship, and spiritual renewal will include powerful Bible teaching, inspiring worship, and testimonies from physicians who have served with World Medical Mission.
World Medical Mission has helped thousands of physicians serve on short-term assignments in mission hospitals and clinics around the world.  This retreat will also be a time for attendees to learn more about medical missions and current opportunities for serving overseas.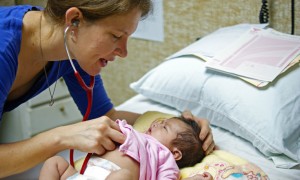 FEES: The Prescription for Renewal conference is $279 per person.
An optional Missionary Medicine Seminar, offering category 1 CME credit, is available beginning Thursday, October 10th, at an additional cost.
Prescription for Renewal conference and Missionary Medicine Seminar together are $404. Spouses who do not need CME credit may attend the Missionary Medicine Seminar for free.
To register, call 1-800-950-2092.    
This conference is coordinated by Samaritan's Purse and its medical arm, World Medical Mission.