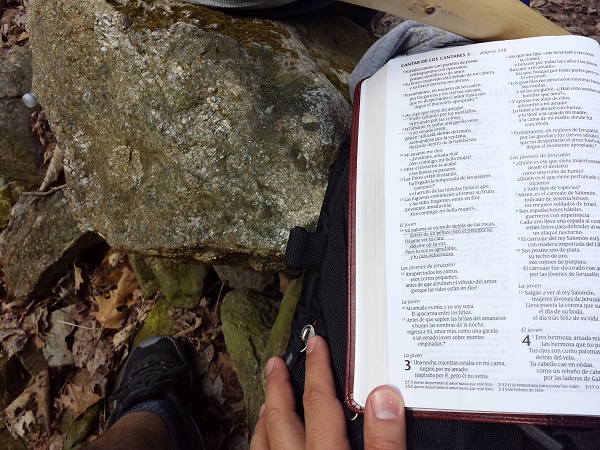 A pastor of 25 years, Eduardo Jimenez, was going through a difficult time in ministry, and it felt like his world had begun to cave in around him. 
It was 2011 and his wife of 32 years had come to him after having struggled for several months in their marriage. 
"She felt abandoned.  She said I focused more on my ministry than on her," Eduardo recalls.  She asked him to make a decision. 
"I felt like a little boat in the ocean without direction.  I didn't know where I was going."
Eduardo had prayed for a place to get away.  A place where he could step away from the daily distractions and hear from God. 
"I had to make a decision.  I couldn't wait." 
He first heard about The Billy Graham Training Center at The Cove, located in the mountains of Asheville, NC, in the 1990's while living in Miami, FL, but he never visited.  It was now, living in Raleigh, NC, just four hours from The Cove, that God reminded him of this place of retreat. 
Eduardo called The Cove and booked a Personal Spiritual Retreat. 
He asked his wife to wait for him to go to The Cove and be with God.
His wife, who Eduardo credits with being a very godly woman, said yes.  She told her husband she would wait and pray. 
A few weeks later he made the trip from Raleigh to Asheville.  "When I came to The Cove, I felt the presence of God, from the gate, all throughout the property." 
With tears in his eyes, Eduardo whispered, "I felt like God was telling me, 'I am waiting on you.'"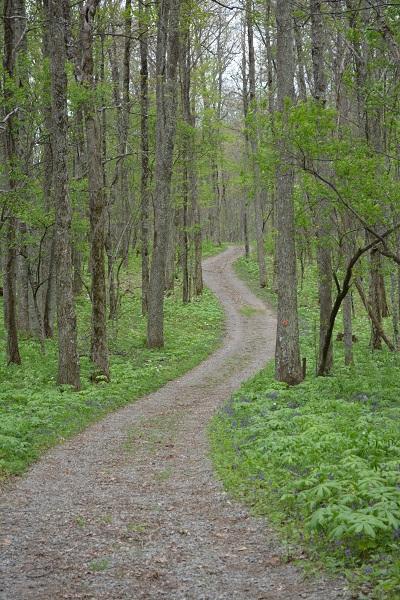 The first day of his retreat, Eduardo stayed in his room and fasted.  At the end of the day, he felt God calling him to the woods.
God told me, "I didn't bring you to this place to be locked up in a room, I want you outside, in the woods. There I will teach you."
He spent the following day in the woods from 9 am to 9 pm, walking the trails, meditating on the Scriptures on the prayer pillars and spending time with God.
On his last day Eduardo spent the entire morning and afternoon hiking the 3-1/2 miles to the overlook.  "This time was tremendous," he said. "There are no words."
What he experienced at the overlook that day "Was so good, I wanted more.  I told God I will continue to come here to hear from Him."
Eduardo returned home a different man.  "I was transformed," he said.   
Since that time, Eduardo has come four times on a Personal Spiritual Retreat. 
On one of these visits, God laid on his heart to invite men from his Hispanic church in Raleigh to come to The Cove with him.  He felt called to bring these men to be with God in the woods.
You can see the passion in Eduardo's eyes as he shares the birth of this idea, to the planning, to the execution.
"Sometimes with Hispanic families, money is an issue," he says.
Many of the men work in construction, landscaping and agriculture jobs.  "These are not 9-5 jobs with a paid vacation.  It is hard for them to plan to be away.  Sometimes their bosses will not let them go," Eduardo's son Angel explained. 
Despite the obstacles, Eduardo admits, "If God poured this on my heart, I knew He would do something." 
God provided. 
Leading up to the retreat, church members began putting away $25 a week, as most of them could not afford the expense all at once. Those that were more financially stable and felt lead also gave, in addition to their own, to support those who could not afford to go. 
It all came together and it was clear that God's mighty hand was blessing this ministry.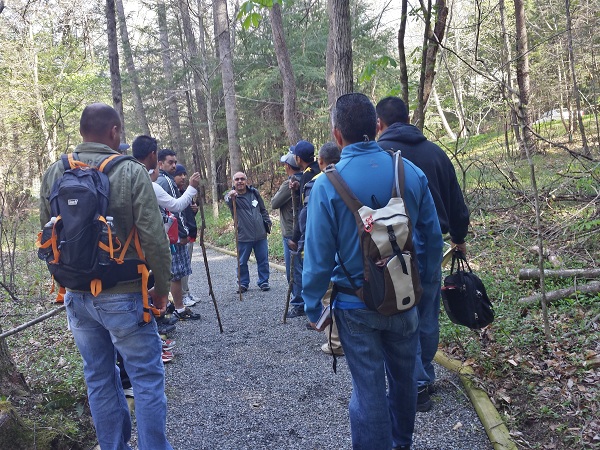 In April, Eduardo and his son brought 12 men to The Cove to spend time with God. The message they wanted to impart to the men was: To be men after God's own heart and to focus on establishing their identities in Christ.  Acts 13:22 Eduardo acted as their guide and interpreter.  The men spent lots of time (all day) in the woods, they studied God's Word and shared life stories, they prayed and worshiped in the Chapel and enjoyed a time of fellowship with one another unlike any other they had ever experienced.   
God worked mightily in the lives of these men as they set aside time to be with Him. 
Eduardo says he will bring more men in the future.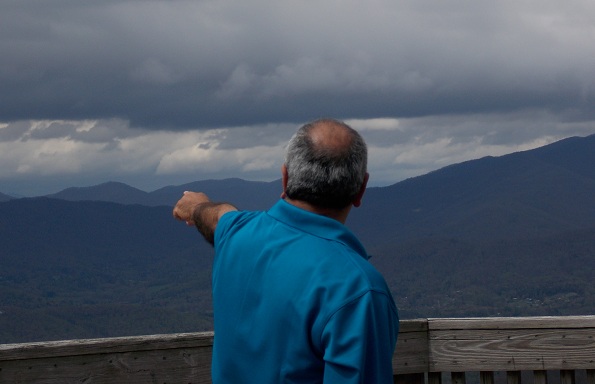 "It all began at the overlook.  God transformed my life there.  And now I have a call to bring more Hispanic men to The Cove.  I know 100% God will talk to them." 
Eduardo's prayer is that God will provide the proper tools and support to spread the word about this opportunity for Hispanic men.  He says that there are English speaking churches all over the country that have small Hispanic subset congregations. His hope is that these English speaking pastors will learn about this opportunity and share with Hispanic pastors and their congregations, who may be going through a difficult time as it was in his case.
Eduardo is sure that God will restore their hearts and will give them a fresh vision to continue to do God's will in their lives. Psalm 37:23
If you would like more information on future Hispanic retreats like this, you may contact them directly here:
ReySoberano@aol.com
(919)  602-8403
Twitter: @TheCoveHispanic
FaceBook: www.Facebook.com/TheCove4Hispanics 
______________________
Click here to visit The Cove website.