By Will Graham
This week we lost a dear friend and member of our organization, George Beverly Shea, whom I've had the great pleasure and honor of knowing my entire life.
"Uncle Bev" may not have been a relative, but I consider him a part of my family. He always treated me like a grandson. Of course, this humble man of God treated everyone with whom he interacted in his 104 years on this earth the same way and left us all better for knowing him.
Some of my fondest memories of "Uncle Bev" are of visiting him in his home, where he would play the organ and sing many of his favorite hymns for me. Those are memories that I'll cherish and carry with me.
He was also so gracious to join me in two of my very first outreaches – in Gastonia, N.C., and Paducah, Ky. – as I was starting out as a young evangelist. To stand beside the man who paved the way for my grandfather through music for so many decades was extremely humbling. And just like with my grandfather and with my father, I had the privilege to sing with him the song, "This Little Light of Mine." The Grahams are not known for their singing abilities, so Cliff Barrows and Bev Shea would sing the beautiful song and when it came to the part, "Hide it under a bushel?" I would then yell out "NO!" That was my only part, but what a joy and a tremendous memory.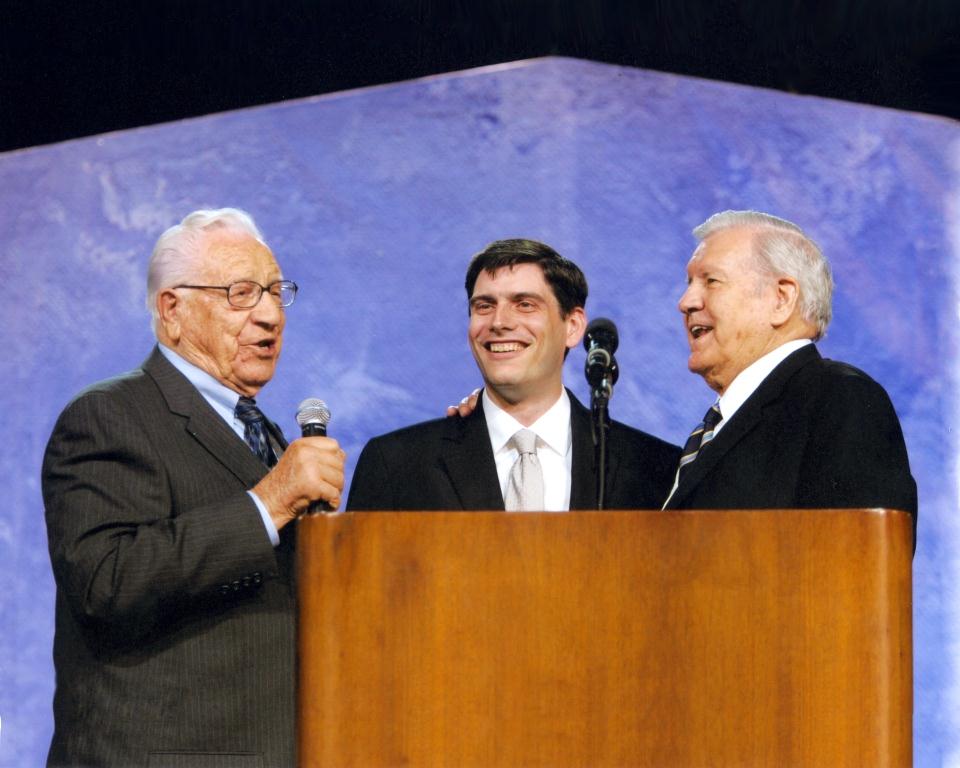 I ask you join me in praying for Bev's wife, Karlene, his children, Ron and Elaine, and their families.
We'll all miss him greatly, but can smile as we think of him sitting at our Savior's feet singing "I'd Rather Have Jesus."