Happy first day of October, friends!
Each day brings just a little more color to our areas foliage, but there's some Fall-like activity happening inside our buildings, too.
Just look at what some of our creative employees in the Program Department did to their cubicles!  Makes you smile each time you pass by.
Quinn (Billy Graham's great-grandson & Cove Executive Director, Will Graham's son) looks very Fall-like with his bright orange shirt and his new box turtle friend.  We always enjoy when Quinn stops by the office.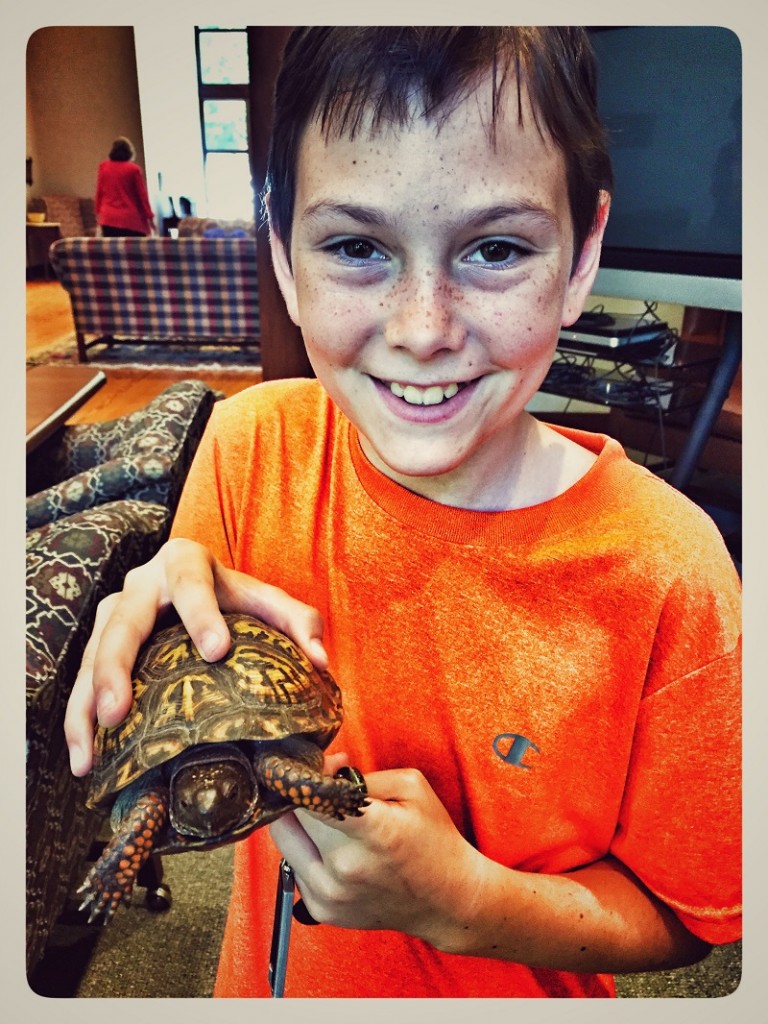 We hope you enjoy this beautiful Fall weekend!
---
The changing colors of fall make this season one of the most beautiful times to visit our area.  Make sure to visit the Chatlos Memorial Chapel, Visitors Center, and Ruth's Prayer Garden.  Click here for directions and operating hours. Tours are free.
Click here for a schedule of seminar, concerts and retreats at The Cove in beautiful Asheville, NC.