Welcome to Kendra Graham's Online Bible Study! This is a place where we can come together and share in our journey towards Scriptural truths and spiritual maturity. We pray this will be a safe, respectful, resourceful place to come and discuss God's Word…to discover What it says…What it means…and What it means to you!
Make sure you don't miss a post, just enter your email in the "Subscribe Via Email" box in the upper left hand corner of our blog. It's free and you'll receive these posts straight into your email inbox.
Kendra Graham notes from :  Luke 24: 17,21
"And He said to them, "What are these words that you are exchanging with one another as you are walking?" And they stood still, looking sad.  (21a) "But we were hoping that it was He who was going to redeem Israel."'
THE FACTS:  
He said, "What are the words you are exchanging with one another as you walk?" They stood still looking sad.  "We were hoping it was He who was going to redeem Israel."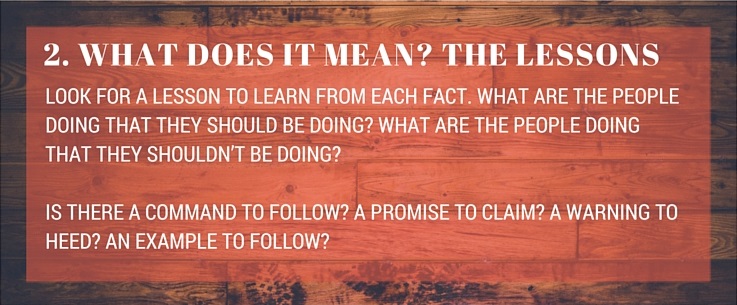 THE LESSONS:   
Has God ever not fit into your box of what a good God looks like?  I don't think we readily want to admit that we put God into a box, but I hear it a lot, not only from others, but in my own speech as well.  "How could a loving God…." — you fill in the blank.  God doesn't fit in any box, and that, my friend is a good thing!  Some of us are so hurt, that we find ourselves walking away from the God who loves us and gave Himself for us.  We are not happy about walking away… we just can't make our idea of God match the reality we see and feel.
Here, in Luke 24, we meet up with two disciples walking to Emmaus from Jerusalem, after the crucifixion and resurrection.  The disciples had been charged to stay in Jerusalem, but here we find two men, described as disciples of Jesus walking the seven miles to Emmaus.  The men were sad, confused and on the verge of despair.  Jerusalem was the place where everything they thought they believed in was shattered on the cross when Jesus submitted His spirit and died.  Jesus died and was then placed in a tomb.  Three days had passed from Friday to Sunday, and now the tomb was found empty.  There were "some women" (24:22) who said the tomb was empty but they then claim they saw Jesus alive. After the women passionately tell their story, some disciples went ("some of us" 24:24), and the tomb was empty for sure, but Jesus they did not see.  It makes no plausible sense that Jesus would show Himself to "some women" and leave "some of us" out.  I mean, Peter and John are disciples, the "big" two, you know?  So these two men, here in Luke 24, crushed in spirit, did the only thing they could do…. LEAVE the situation entirely.  Run…far and fast away from the pain.  It didn't matter that some of Jesus's last words were to stay.  Everything they had believed about who Jesus was or is, was at that time in complete limbo.  Have you ever been there?  Can you relate?  Everything you have been taught to believe about who God is, is flipped upside down in a minute?
The men were probably going back home… going back to their lives pre-Jesus.  BUT that is not the end of this story…. it is only the beginning.  Jesus, God with skin on, relentless and compelled for His handmade creation, pursued them, and "began traveling with them" (24:15).  I LOVE THAT!  Jesus went seven miles out of His way to hound down these disciples!  I love that when Jesus got there He didn't scold them for leaving, or tell them they just never listen, or condemn their confusion and sadness.  Jesus asks in verse 17, "What words are you exchanging while you walk?"   These men LEFT Jesus, but Jesus refused to leave them!  Jesus LISTENED.  How amazing is that?  Jesus was not mad that they didn't "name it and claim it" and he didn't scold them for not being joyful in all situations either! Jesus listened to ALL their pain, all the way to Emmaus…. the opposite direction of where they were supposed to be.
The men laid their souls bare, telling Jesus of all that had happened.  These men were verbally processing everything they had seen with their eyes, everything they had believed in their heart, everything that happened that morning at the tomb.  Often when we talk it all out with God, what is on the surface really is not the real deal of why we are so upset.  The men were so upset because Jesus was not who they truly believed Him to be.  The men used what they had seen and felt to draw a logical conclusion that was against what they had believed.  What they believed and what they saw did not match, so they fell on the side of logic. The men thought Jesus was the Redeemer of Israel.  That is the root of their sadness.  Their idea of what a Redeemer of Israel was to look like all added up while Jesus was alive (24:19), but not since witnessing the cross.  Since Jesus did not fit in their box, they walked away from the source of all that pain and disillusionment.  That totally makes sense to me.  I see the same pattern in my life time and time again.
Jesus hounds them down, listens to their pain, and then legitimizes the Truth.  In Luke 24:26, Jesus reminds the men of the prophets and their words.  The prophets spoke Truth.  Jesus could not remind them of His words, because you see, every word Jesus spoke was in limbo… the men were not so sure His words were Truth and life anymore.  So Jesus, tenderly, reminded them in all Truth what the Redeemer looks like.  Pressing these men to remember out of love.  The hope these men had in Jesus as the redeemer was not misplaced, but their emotions at the time were, and their emotions were driving them in the opposite direction of where they should be.
The Truth is powerful.  We must cling to the Truth when our emotions are screaming and hot tears are burning our souls.  Hold on to the Truth.  The emotions are real, but let's press in to the Truth and not allow them to drive us away from the One who loves us and gave Himself for us.  Let Him meet you on your road today.  Pour it all out to Him.  Your heart matters!  Let's strive together to be driven by Truth. Encourage today with the Truth of God's Word given in love.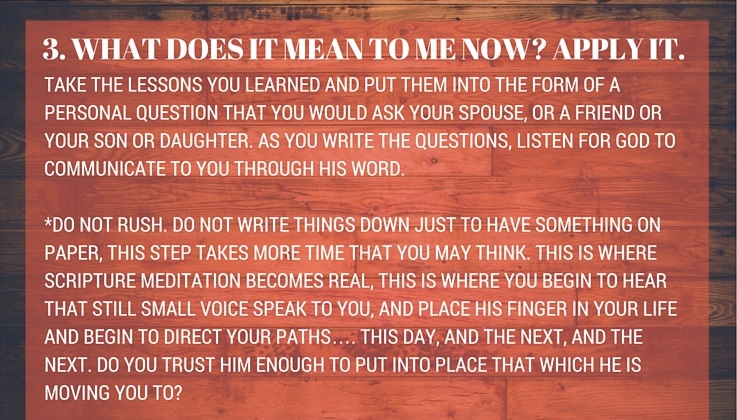 APPLY IT:  
When has my belief in who I thought Jesus to be been put on the ropes?
How have I put God in a box?
Have I allowed my emotions and logic to drive my belief about God, or will I be determined to be driven by Truth?
When have I poured out all my doubts and questions to Jesus?
LIVE IT OUT:  
Today I will press to cling to the Truth and not be driven by my emotion.  My hope is not misplaced in Jesus…. oh that He would strengthen my grip!
---
What Scripture are you studying now? What have you learned? How has the Lord spoke to you? Share with us in the comments section.