Summer has brought longer days and shorter nights, warmer air, afternoon showers, and beautiful fireflies to the mountains of North Carolina.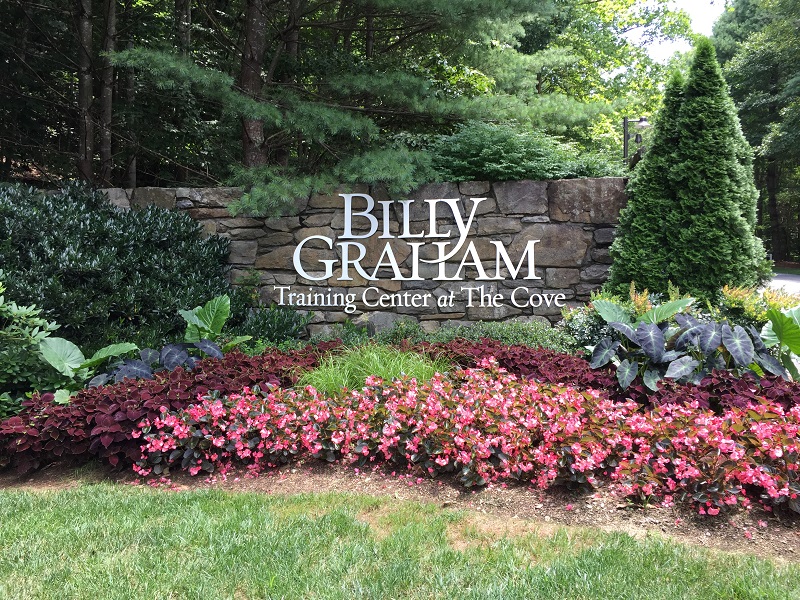 The chapel nestled in the lush, green woods…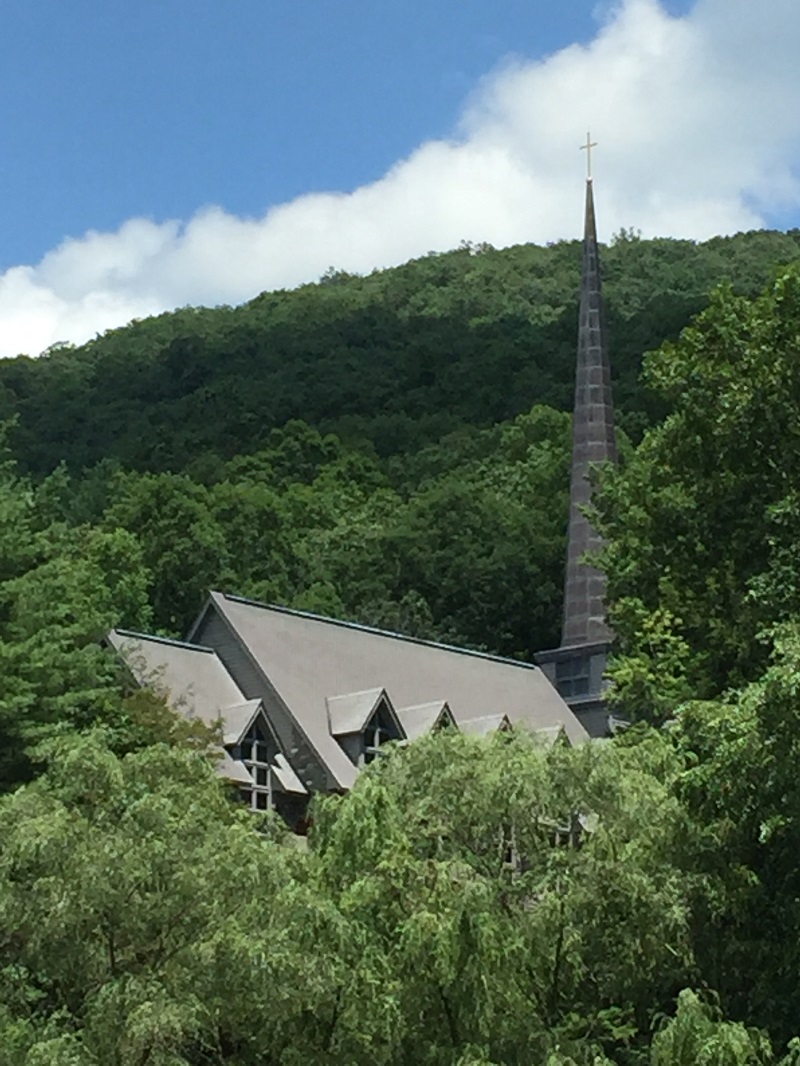 Last weekend, Darren Thomas led a seminar titled, "Jesus, Don't You Care?"  Darren spoke about how worrying puts us in places that God never intended for us.
In  the picture below, he's illustrating the umbrella of faith.  We must cast our cares on the Lord and trust Him with the outcomes.  The umbrella of faith is a protective covering for us.
Darren explained that when we worry, it's like walking around in fear without the umbrella of faith.
By the way, before opening the umbrella inside the auditorium, he assured everyone, that the Bible does not tell us anywhere that it's bad luck to do so.  : )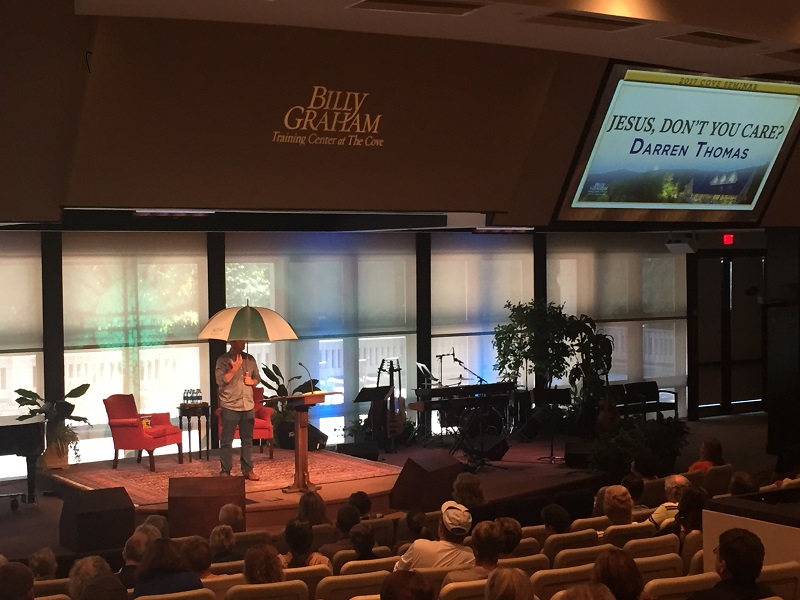 This week Dr. Woodrow Kroll led a 5-day Intensive Bible Training seminar.  This is a picture of him with Betty, who has attended his seminars for 21 of the 23 years he's been teaching at The Cove. That's one committed student!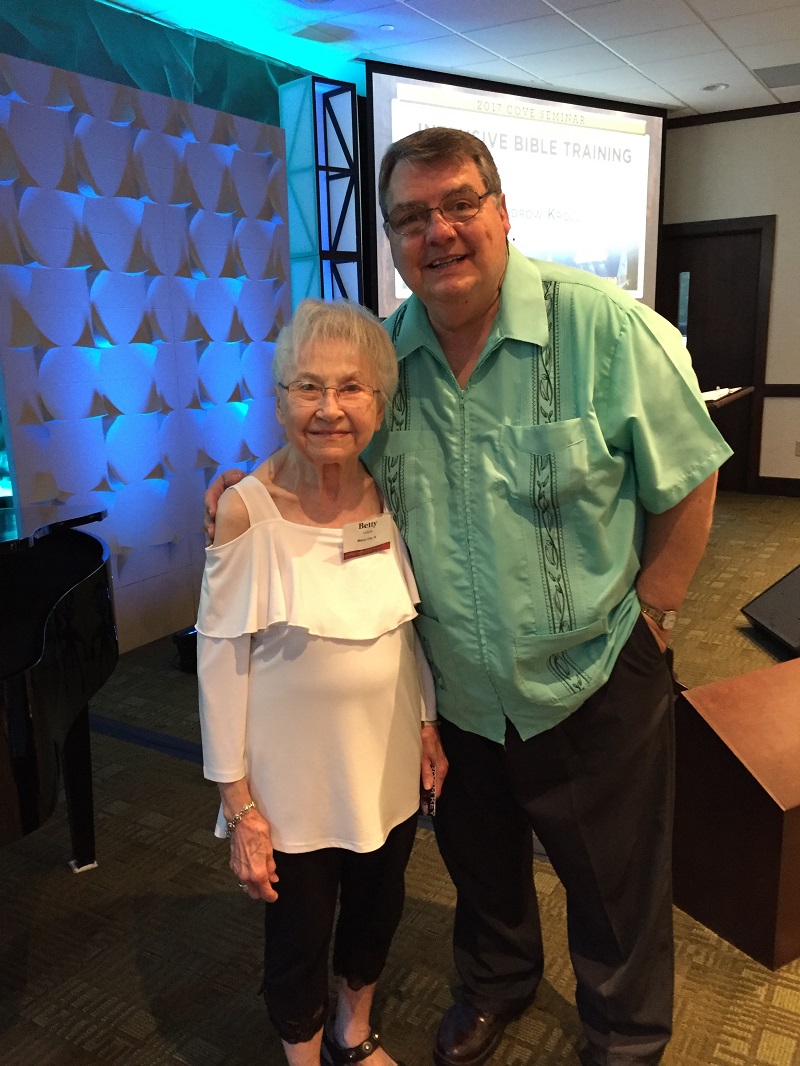 What's summer like in your neck of the woods?
---
Click here for a schedule of seminar, concerts and retreats at The Cove in beautiful Asheville, NC.
Are you a Christian church or non-profit ministry looking for a place to hold your conference, retreat or ministry event?  Click here for more information on holding your event at The Cove.
Visit the Chatlos Memorial Chapel, Visitors Center, and Ruth's Prayer Garden.  Click here for directions and operating hours. Tours are free.
Follow us on social media.