Did you know that we share this beautiful 1,200 acre property with a radio station?
106.9 the Light is the award-winning, listener-supported radio station that was founded by Billy and Ruth Graham in 1962 and is operated by Blue Ridge Broadcasting.
Their mission is to lead as many people as possible into a personal and dynamic relationship with Jesus Christ and encourage their listeners in spiritual maturity and active service for Christ. They strive to do this through playing music with a hopeful message as well as through solid and powerful Bible teaching.
While the radio station is based here in Asheville, it broadcasts to a seven-state area that covers parts of North Carolina, South Carolina, Tennessee, Georgia, Virginia, Kentucky, and West Virginia. With a coverage like that, it reaches over 6 million people which makes it the 12th largest FM radio station in the nation, in terms of coverage area. You can also listen to 106.9 the Light online at www.1069theLight.org.
Initially starting with the AM signal WFGW (the first three letters stand for William Franklin Graham, and legend has it that the last 'W' stands for wife), Blue Ridge Broadcasting acquired the FM signal WMIT in 1963.
Blue Ridge Broadcasting is celebrating its 55th year of ministry this year. Below you will see the official announcement from Billy Graham as well as other things, old and new, that are around the station.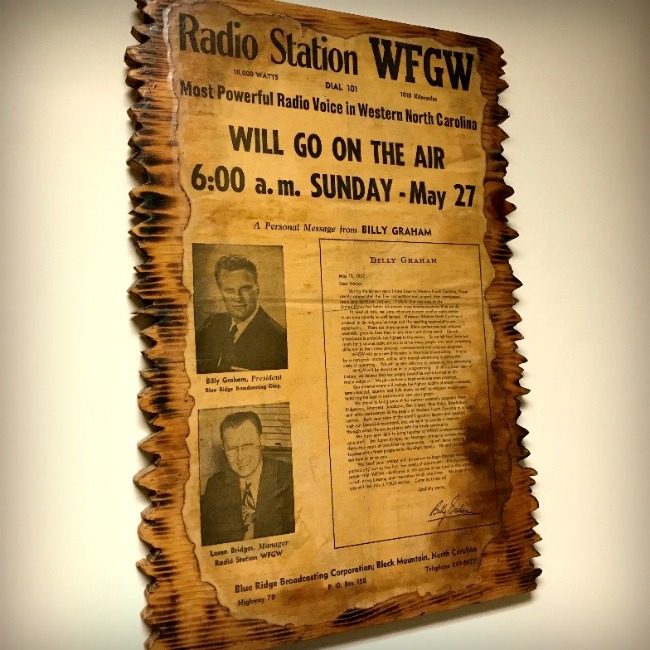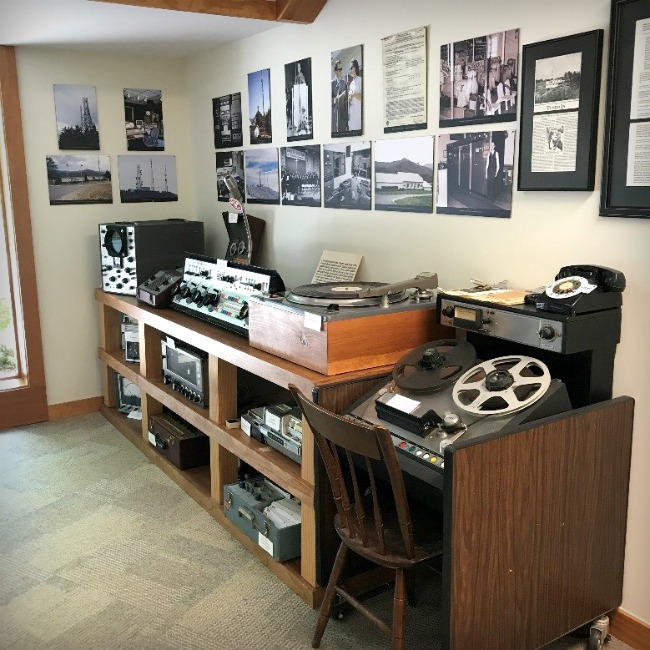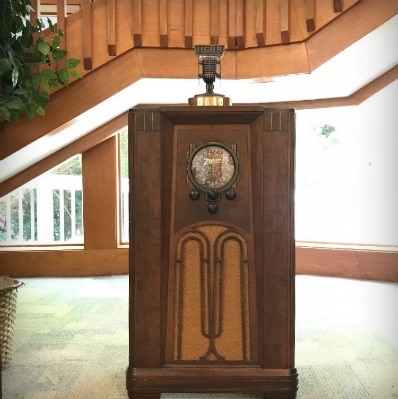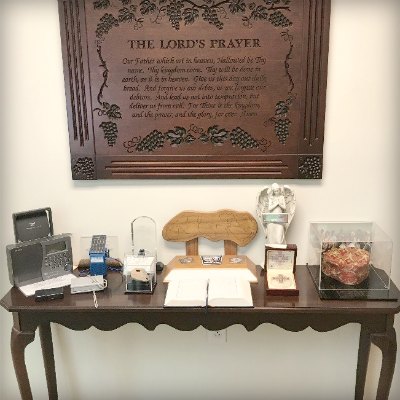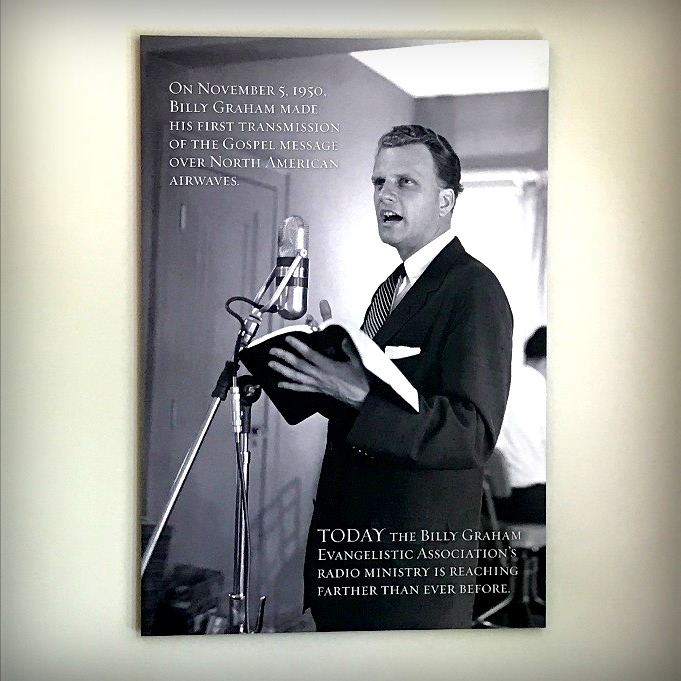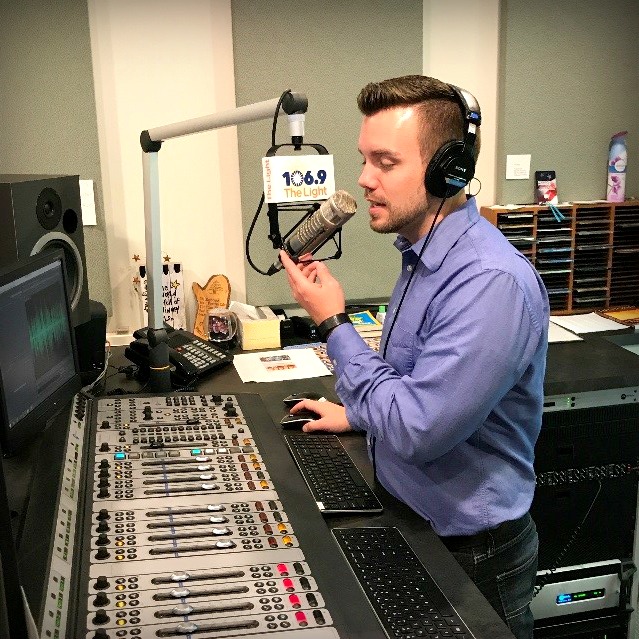 The next time you visit The Cove, give 106.9 the Light a call to schedule a tour of their facility!
---
Follow The Cove on social media.