It's been quiet around The Cove the last couple of weeks.  After a busy year of ministry, many of our staff are taking time off to rest and enjoy time with family.
As you can see, the deer are enjoying the space normally occupied by our RV (Recreational vehicle) volunteers.  Click here to read more about that ministry.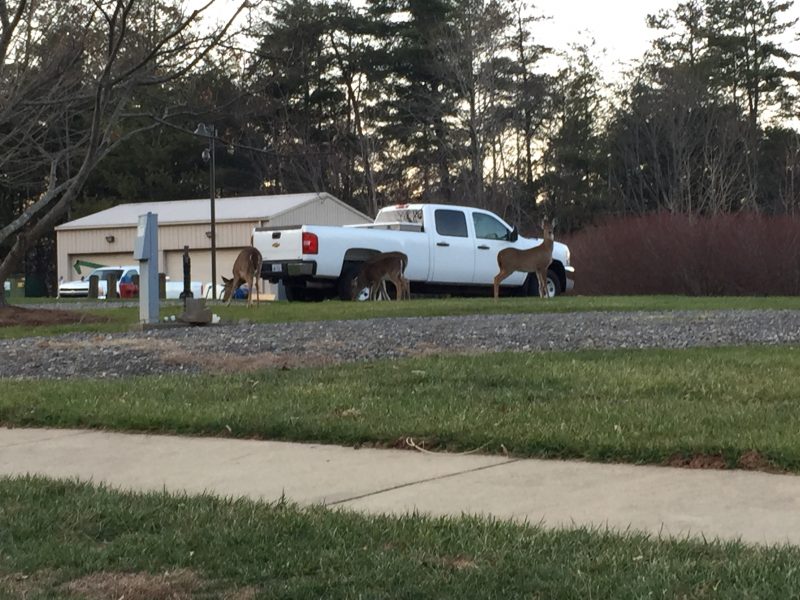 The nearly 10 miles of walking trails have not seen much activity in the last couple of weeks either.  Just look how the ice has formed on a branch hanging over the creek!  To put it in perspective, the largest ice formation in the middle of the picture is the size of a 16-ounce bottle and appears to be hollow inside!  God never ceases to amaze, does He?!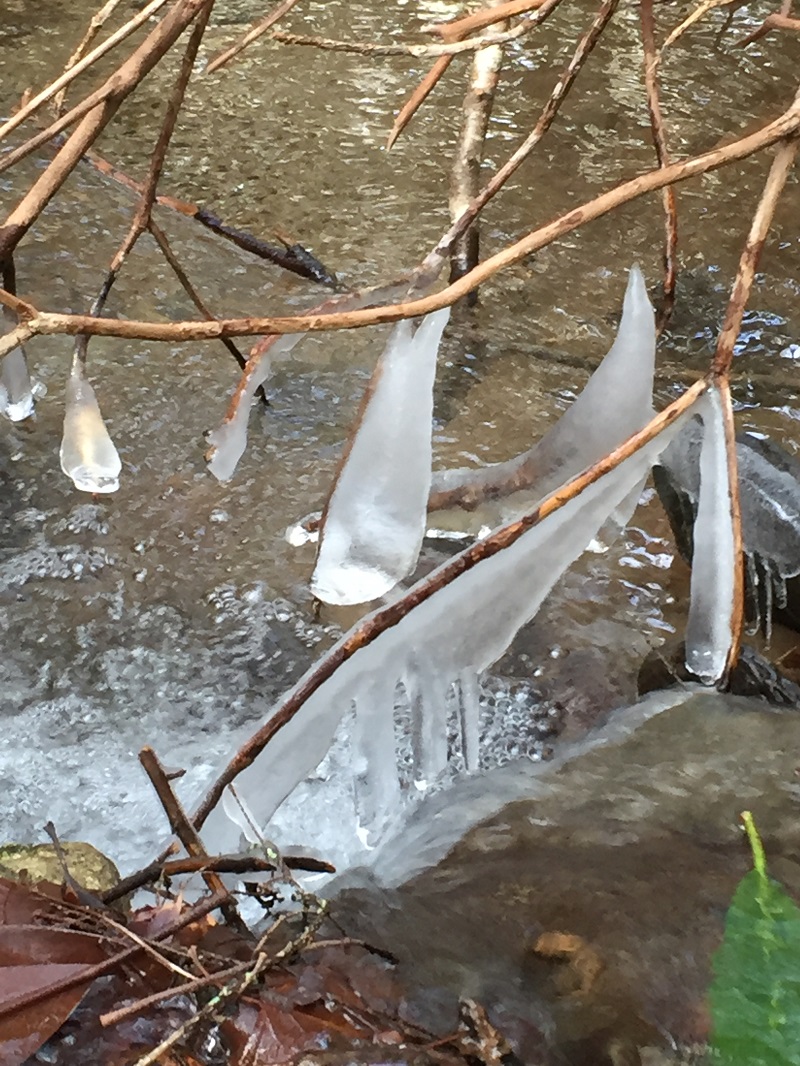 Meanwhile, over at Pilgrim's Inn this week there is a flurry of activity.  Because we don't have many guests staying in our inns during a pocket of time between late December and early January, we use that time to take on big cleaning and/or construction projects.  This winter, our big project is the completion of the Pilgrim's Inn renovation.  We've updated all the inn rooms at Shepherd's Inn and one half at Pilgrim's Inn over the last few years, and this is the last phase of that renovation project.
Here's a look at some of the work that took place this past week.  We'd appreciate your prayers for safety and favor during this project.
We look forward to providing a lovely updated inn-room for your next stay at The Cove!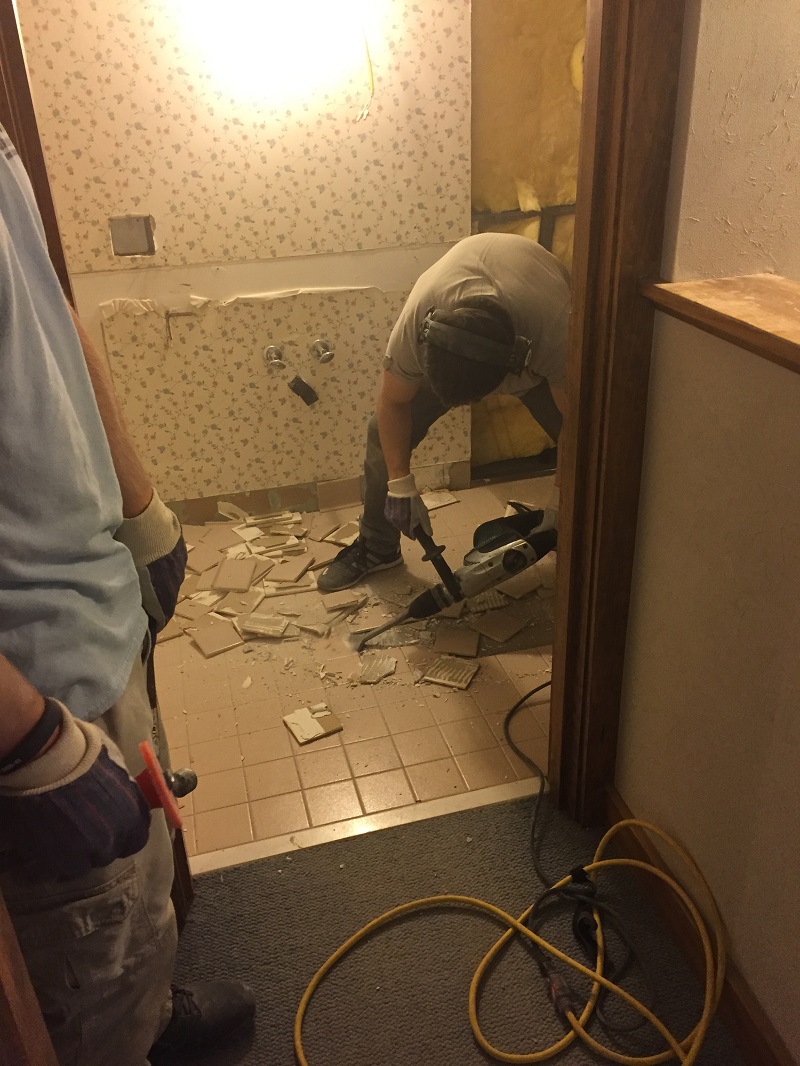 Happy New Year, friends! We look forward to seeing you back here, or in person, in 2018.
---
Click here for a schedule of seminar, concerts and retreats at The Cove in beautiful Asheville, NC.
Are you a Christian church or non-profit ministry looking for a place to hold your conference, retreat or ministry event?  Click here for more information on holding your event at The Cove.
Visit the Chatlos Memorial Chapel, Visitors Center, and Ruth's Prayer Garden.  Click here for directions and operating hours. Tours are free.