Billy Graham turned 98 this week.  Birthday wishes, blessings, and prayers poured in from all over the internet.
While Mr. Graham spent his birthday at home with family and close friends, we did some celebrating here at The Cove, too.
Here's a birthday card signed by the staff here at The Cove.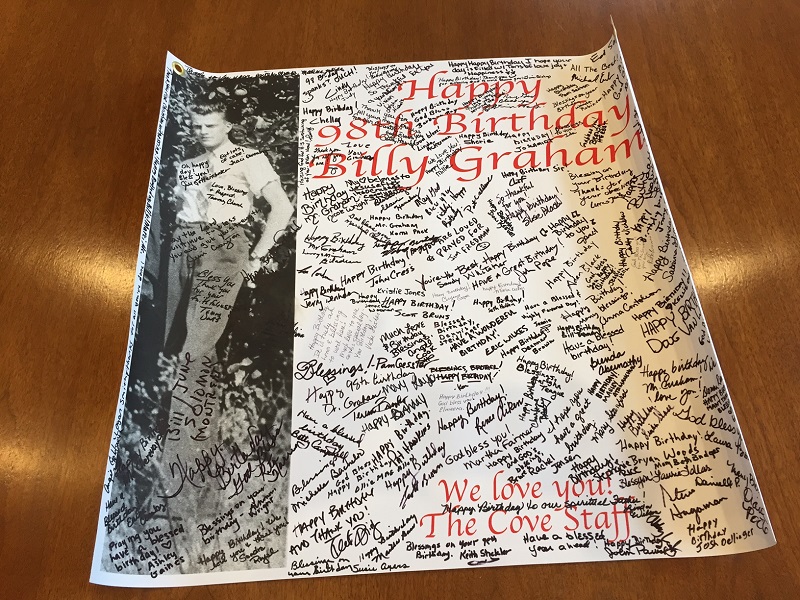 On the evening of Mr. Graham's birthday, his eldest daughter Gigi Graham rolled out a cake to a packed auditorium of seminar participants and everyone sang happy birthday.  Gigi is sure to share the memory of that special evening with her daddy on her next visit with him.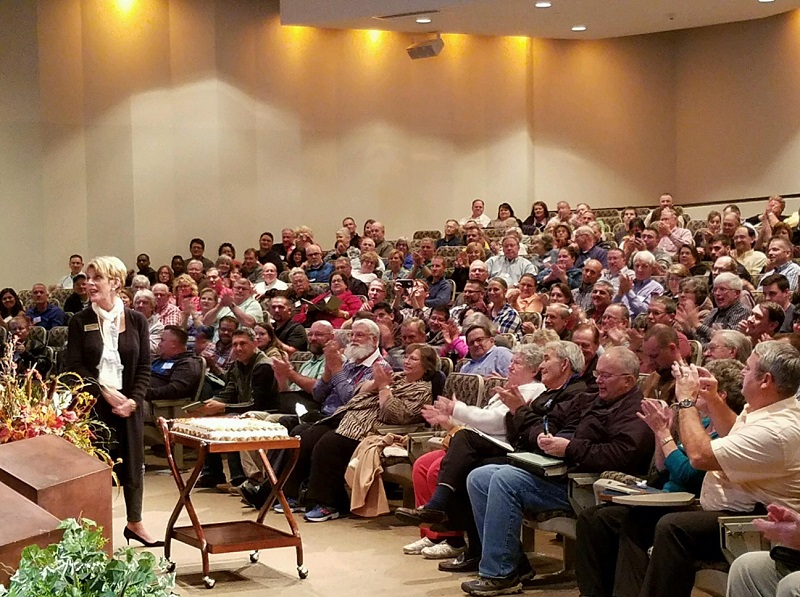 So, who got to eat the cake? Those attending the Al Mohler seminar did!  Not one, but two kinds!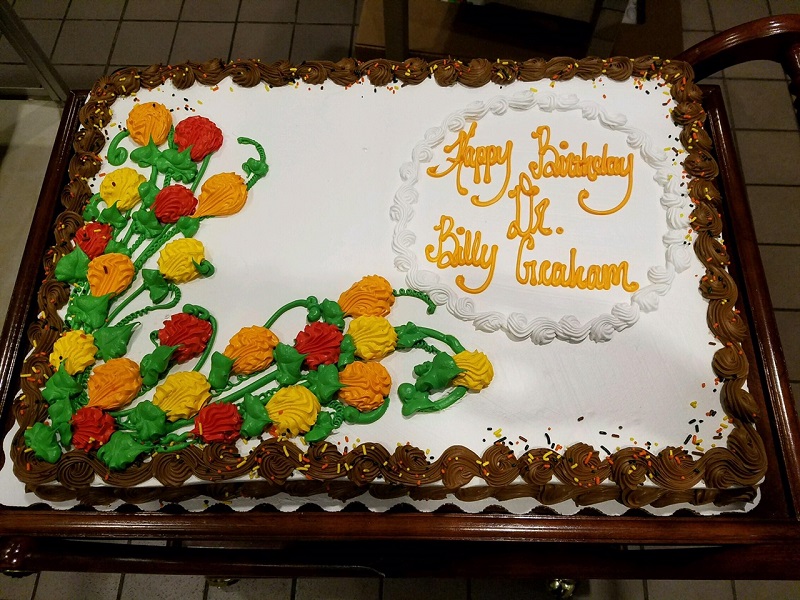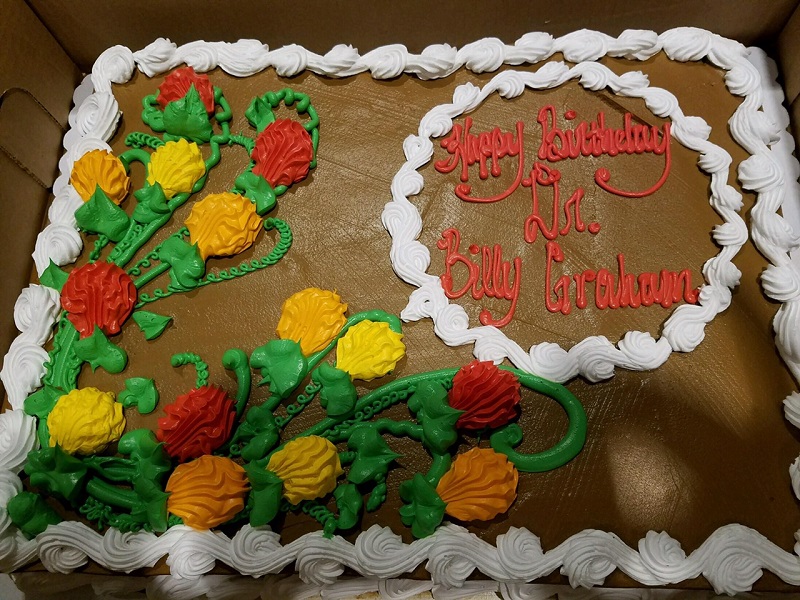 Earlier in the day, Asheville area television station, WLOS, came to The Cove to talk to Gigi about her father, his faith, and the legacy he will leave.  The interview took place in Mr. Graham's office at The Cove.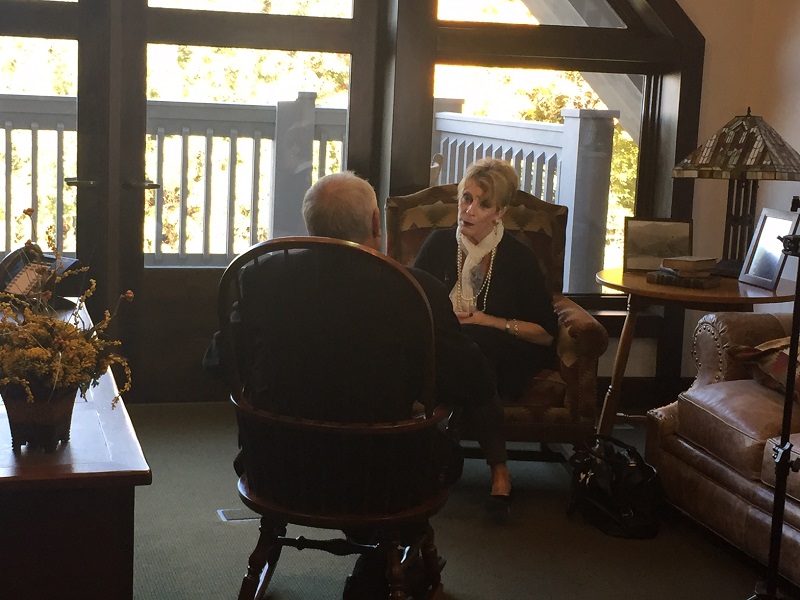 Seminar participants were happy to be at The Cove on Mr. Graham's actual birthday.  His faithfulness in proclaiming the Gospel of Jesus Christ, the world over, has inspired countless Christians, many who come to The Cove to get away and grow in their relationship with God.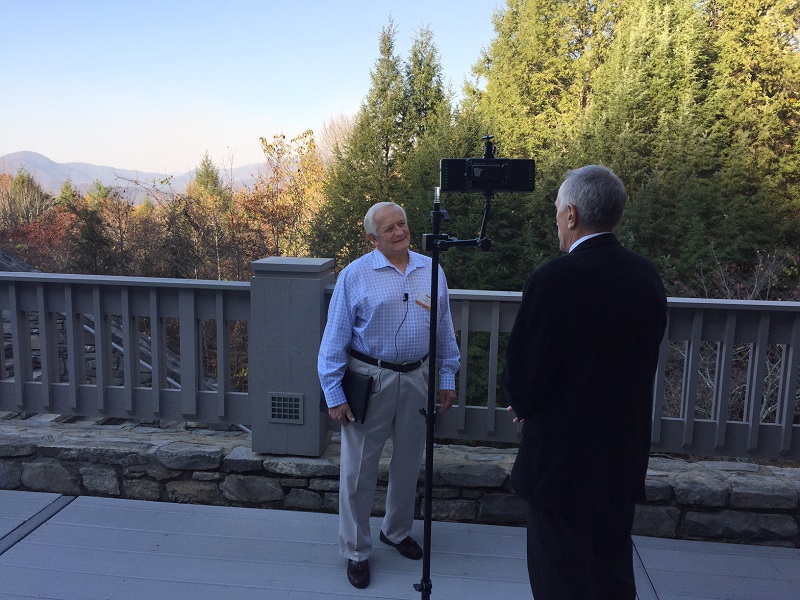 Watch the television spot on Asheville local news station here:
Thank you for joining us in celebrating the life and ministry of Reverend Billy Graham.  Have a blessed weekend, friends!
---
Click here for a schedule of upcoming seminar, concerts and retreats at The Cove in beautiful Asheville, NC.
Visit the Chatlos Memorial Chapel, Visitors Center, and Ruth's Prayer Garden.  Click here for directions and operating hours. Tours are free.