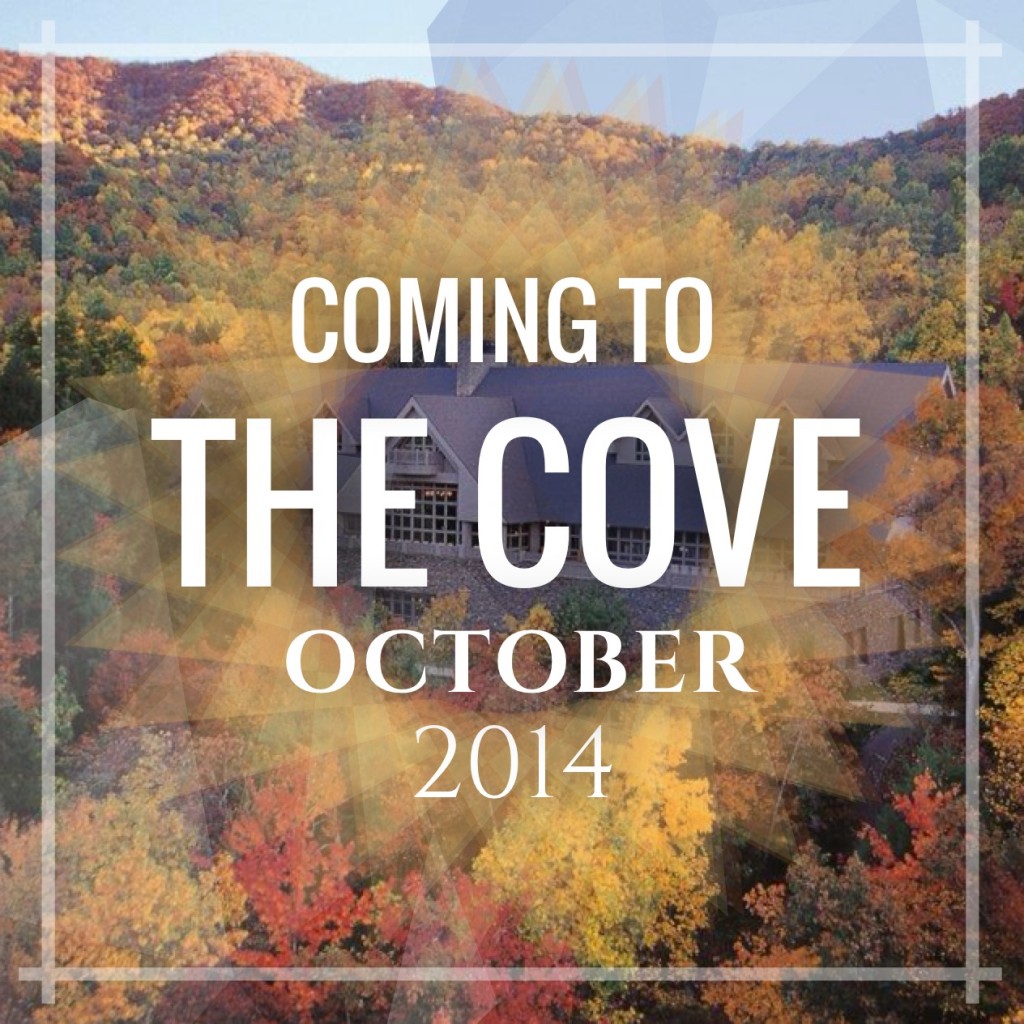 Autumn is just around the corner and Asheville, North Carolina is one of the most beautiful sites to behold during the "leaf" season.  We hope you will come enjoy God's colorful display and His sweet presence here at The Cove.
Check out our schedule for the month of October below.  Click one that interests you for more details and to register.
Come and Join Us!

Click on the links below for October dates or call 1-800-950-2092. 
October Personal Spiritual Retreats
Guided Personal Spiritual Retreat
 with John Parrish, October 29-31, 2014

Click on each of the links below for more information and to register.  You may also call 1-800-950-2092.
Name Above All Names
 with Alistair Begg, October 6-8, 2014
Prescription for Renewal — A retreat for Medical Professionals Only.
with Erwin Lutzer, October 10-12, 2014
An Evening at The Cove — Dinner, Concert & Meet and Greet
with NewSong, October 12, 2014
SeniorSalt Impact Concert
 with The Burchfield Brothers, October 13, 2014
Pastors' Institute: Insourcing: Bringing Discipleship Back to the Local Church (Free for Pastors & Spouses)
 with Randy Pope, October 16, 2014
Our Future Hope: Thinking and Living Now in Light of Eternity
 with Randy Alcorn, October 22-24, 2014
Connecting the Dots in Our Lives: Seeing God at Work in Our Problems, Suffering and Pain
 with Mike MacIntosh, October 24-26, 2014
Ministry Workers' Retreat: A Time of Refreshing
 with Anne Graham Lotz, October 31-November 2, 2014
The Billy Graham Training Center at The Cove- Aerial Shot of Fall.