Well-known singer/songwriter, Brandon Heath demonstrated the love of Christ that he so often sings about when he took time to meet with a young fan attending his concert here at The Cove last weekend.
This wasn't just any fan, and it wasn't just any meeting.  This was Lily, a sweet 12-year old girl from Tennessee, who lost her daddy to a tragic accident in 2015, and this meeting was set up as a surprise for her by her mother and the Heaths.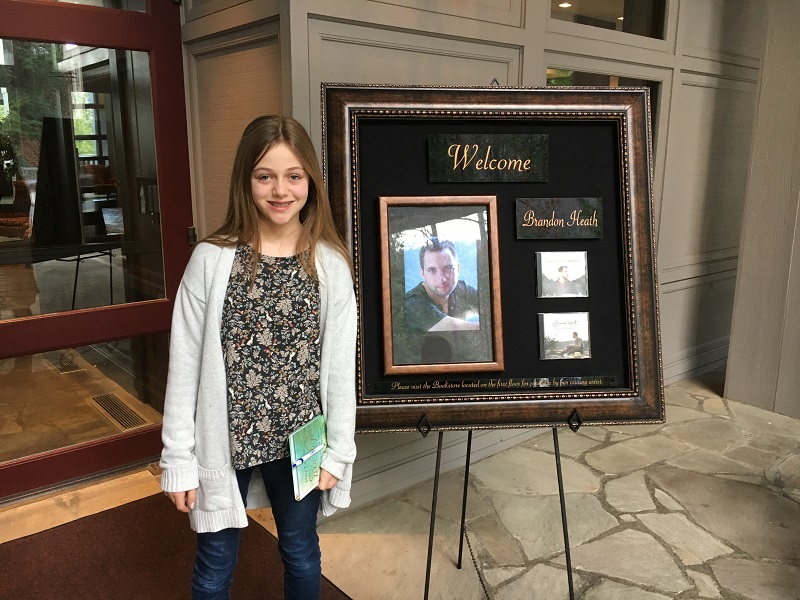 And because we thought you'd love to see how God's divinely arranged meeting took place, here's the back story:
On Valentine's Day in 2013, Lily's mom and dad attended An Evening at The Cove with Brandon Heath.  Because Lily's parents were Heath fans, they shared their love for Brandon's music with their daughter.
Flash-forward to January of this year: Lily's mom wrote a letter to Brandon and shared a bit of their story.  She explained that she was surprising Lily with a trip to see him in concert at The Cove and included the following in her letter: "Lily was born with a song in her heart, and that really made her dad so very proud.  Just recently she joined the ensemble at her school and she loves to write her own lyrics.  I am going to encourage her to bring some of her lyrics to show you and maybe see if she will ask you to sign her little book of creations.  She might be too shy.  I don't know if she will do it.  But given the fact she has had a rough year, I thought you might want to know this little girl is a big fan and would greatly appreciate a hug and a boost from you.  We will be in line at the meet and greet before we head back home to Tennessee."
Brandon and his wife were so touched by Lily's story that they asked if Lily would meet with Brandon before his concert!
Here are some photos to give you a glimpse of what happened on this specials night.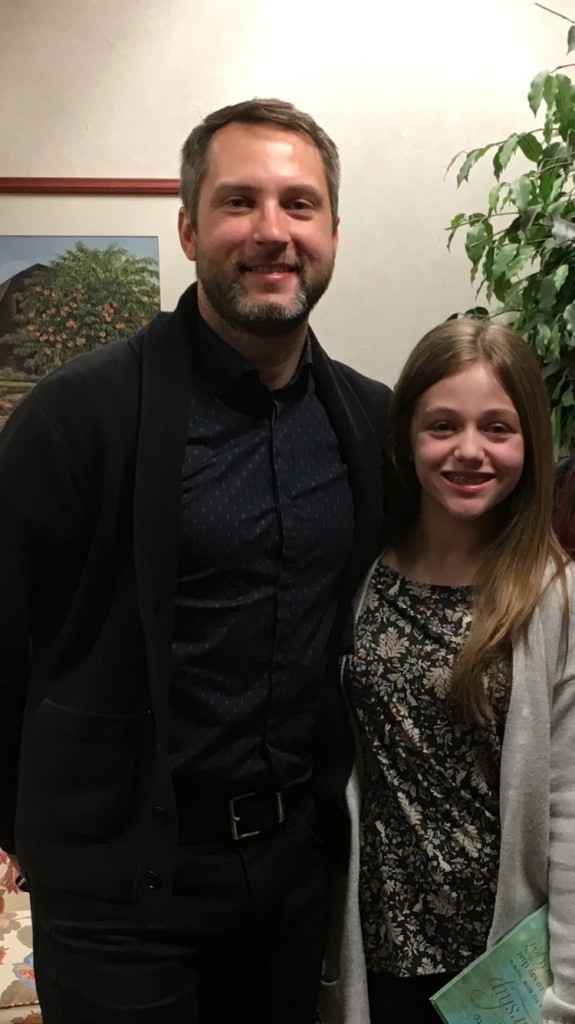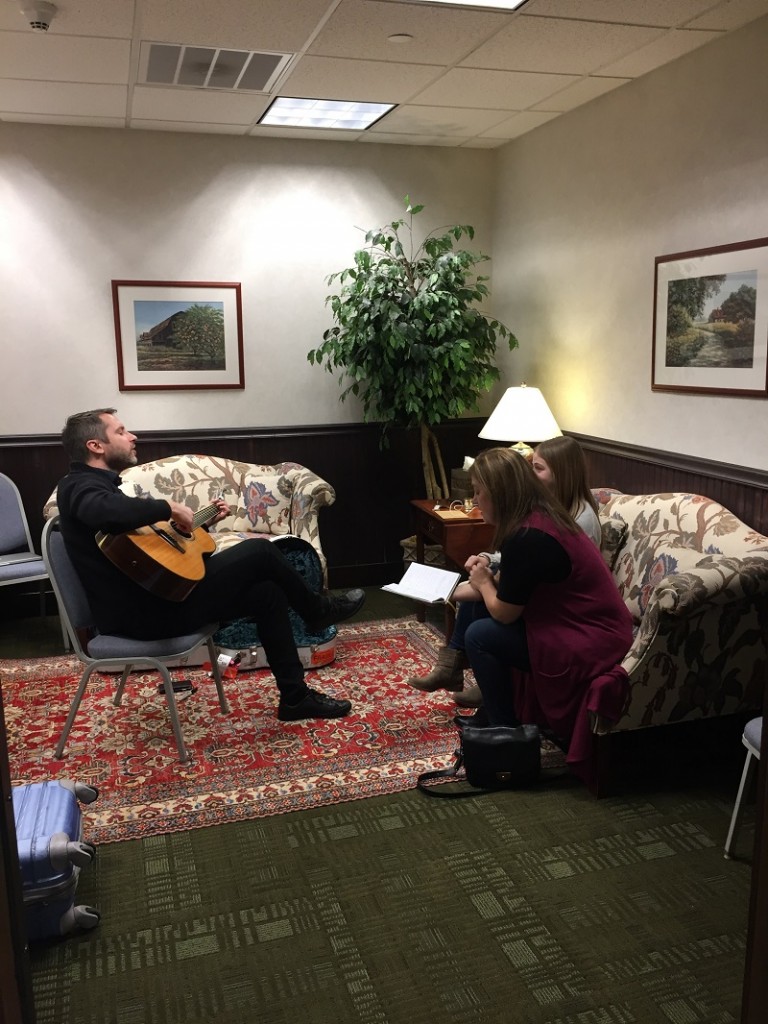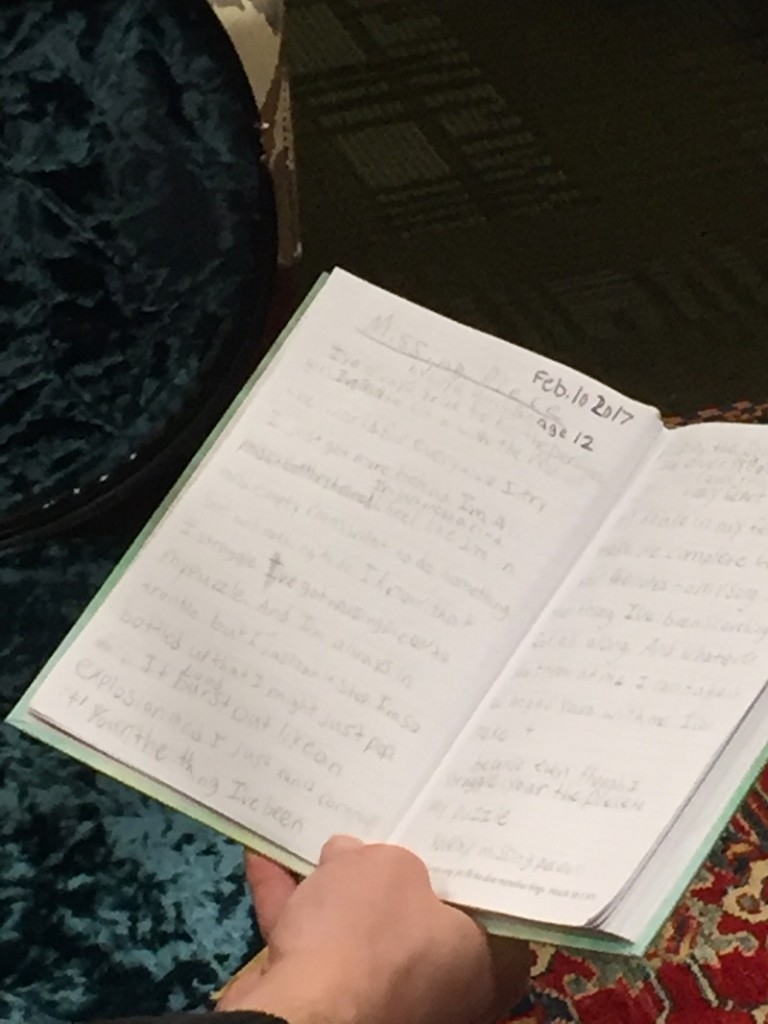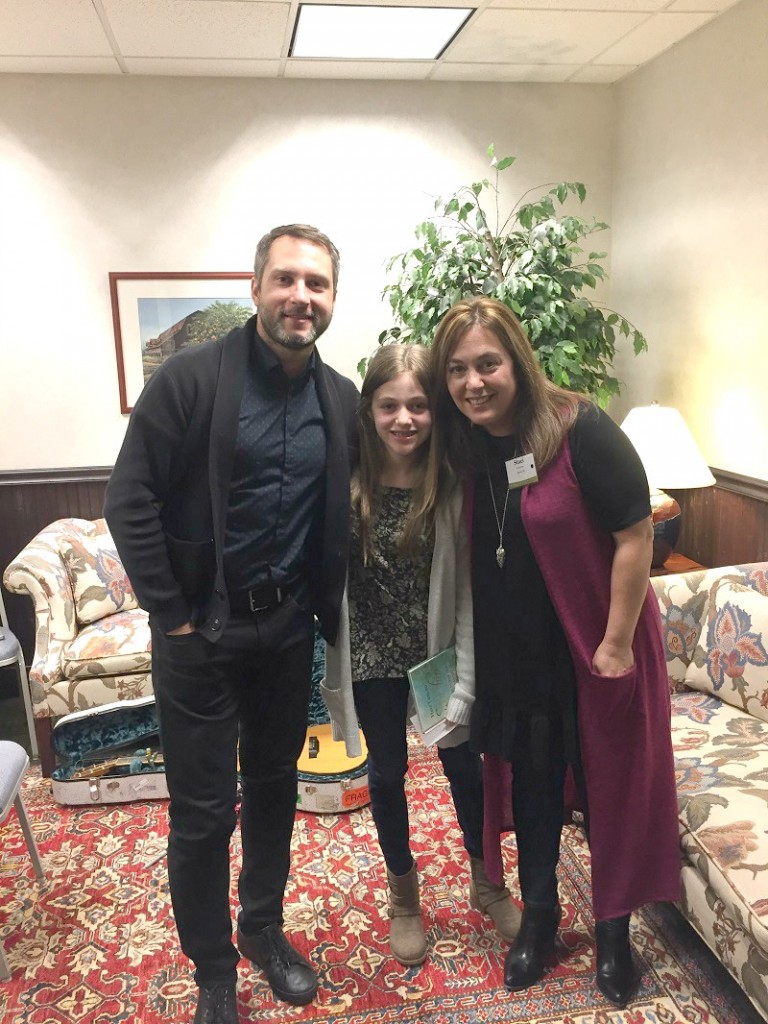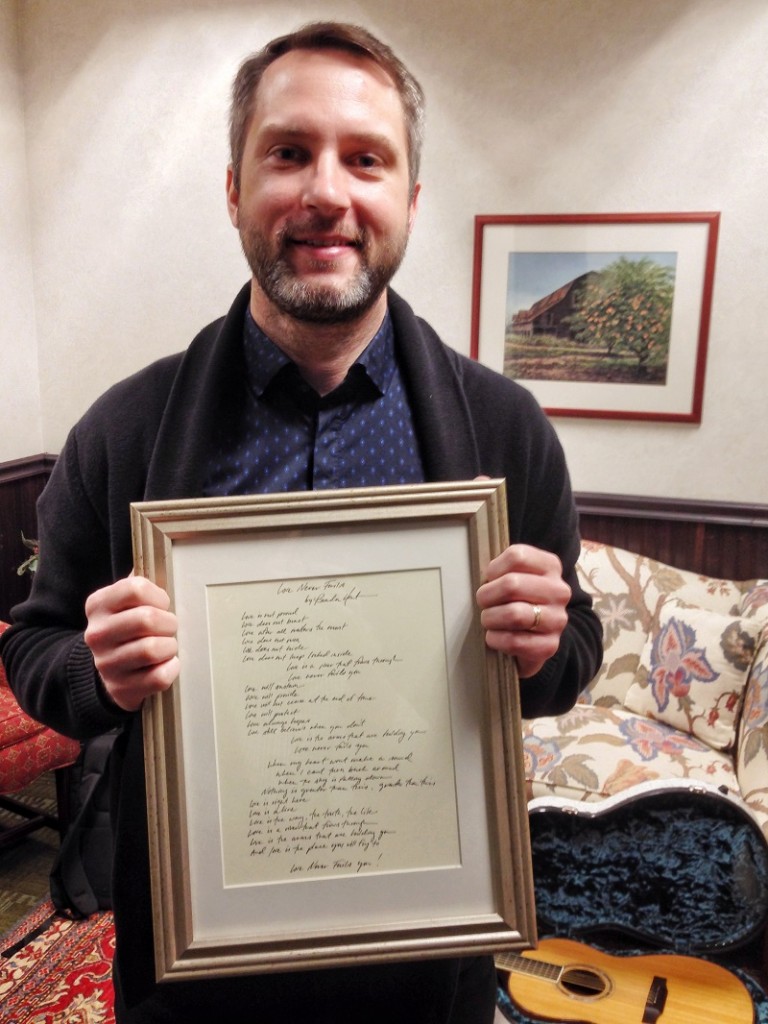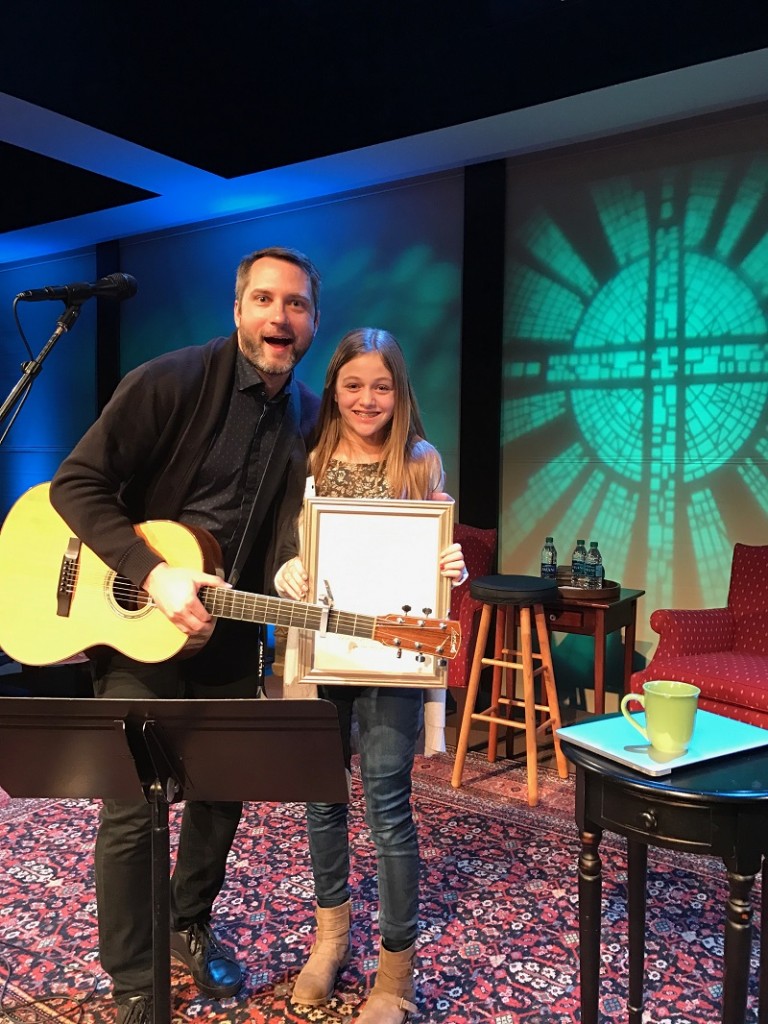 Friends, God gives all of us opportunities to be instruments of His grace, and He chose Brandon in this instance.  We are grateful to have had a glimpse into this God moment for Lily, and we hope it will be an encouragement and a blessing to you, too.
Lily, if you're reading this, we thank you for sharing your God-given gift of writing lyrics, and we look forward to seeing how God uses you in the years to come.  Bless you, dear one.