Today is Mr. Billy Graham's 97th birthday.  Please join us in wishing his a happy and comfortable day.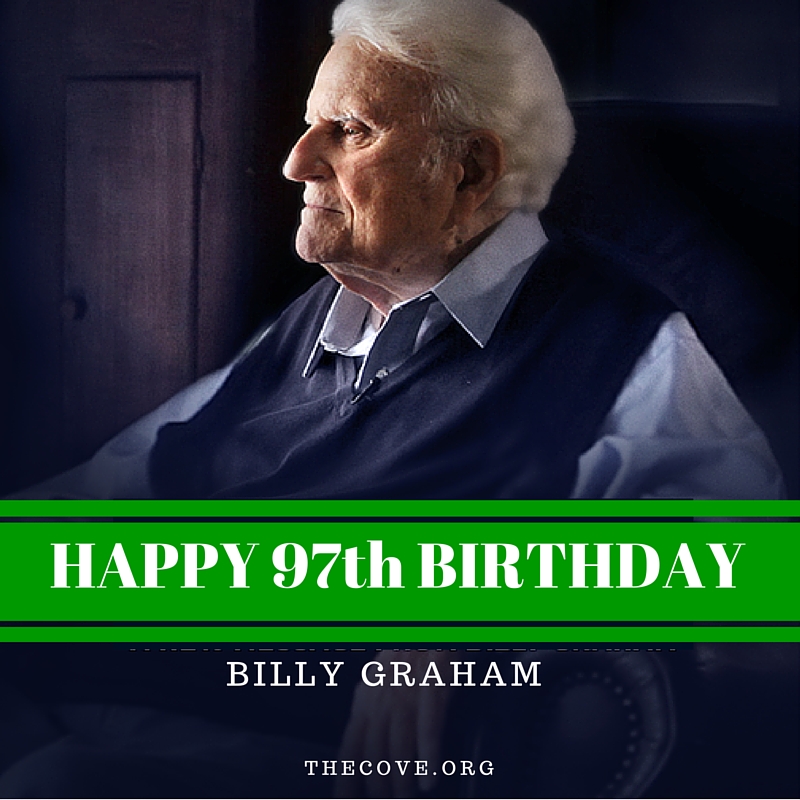 Did you know that upon visiting The Cove property, Mr. and Mrs. Graham had a dream of providing a place where people could leave the demands of daily life, come to study God's Word, and be trained to reach the lost for Christ.
The vision that God laid on their hearts began to be realized back in 1972, when the Billy Graham Evangelistic Association purchased the property.
Today, on Billy Graham's birthday, we remember the dream that became a reality, and we rejoice in all God has done in the lives of those who have visited this property.