Will Graham taught on 1 Samuel this past weekend, at The Cove.  From the disobedience of Saul, resulting in the loss of his position as king, to the anointing of David, a young shepherd boy, to the famous story of David and Goliath, Will taught how God's Word shows us how to abide in HIS presence, grow in courage to obey HIM, and experience a life of adventure.
Here are a few snapshots from the weekend…
Always begin with prayer…
This is what happens in the green room before a seminar or concert.  Will, his worship team and emcee asking the Lord to speak.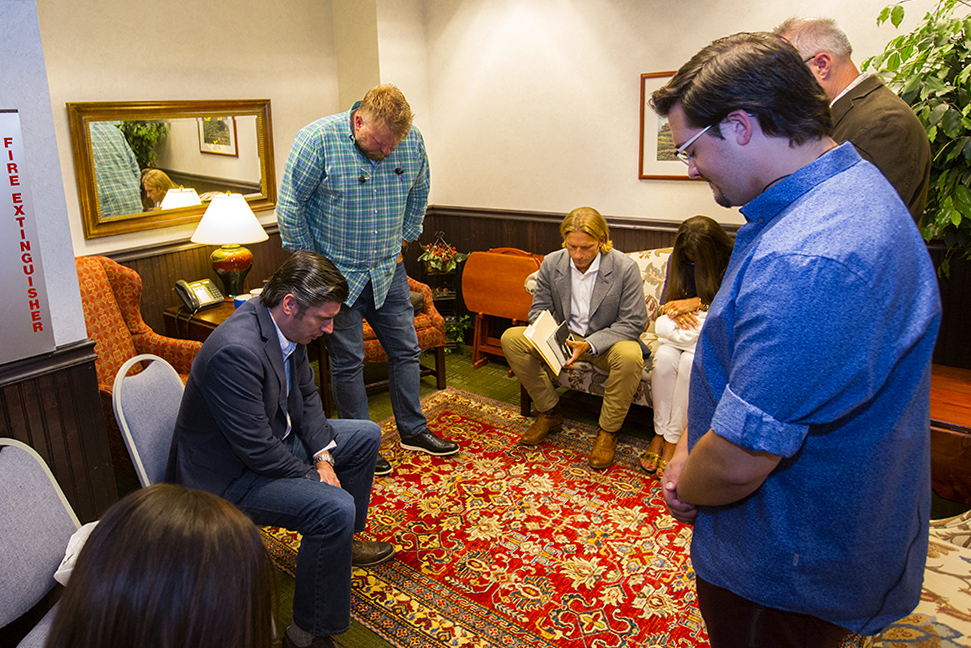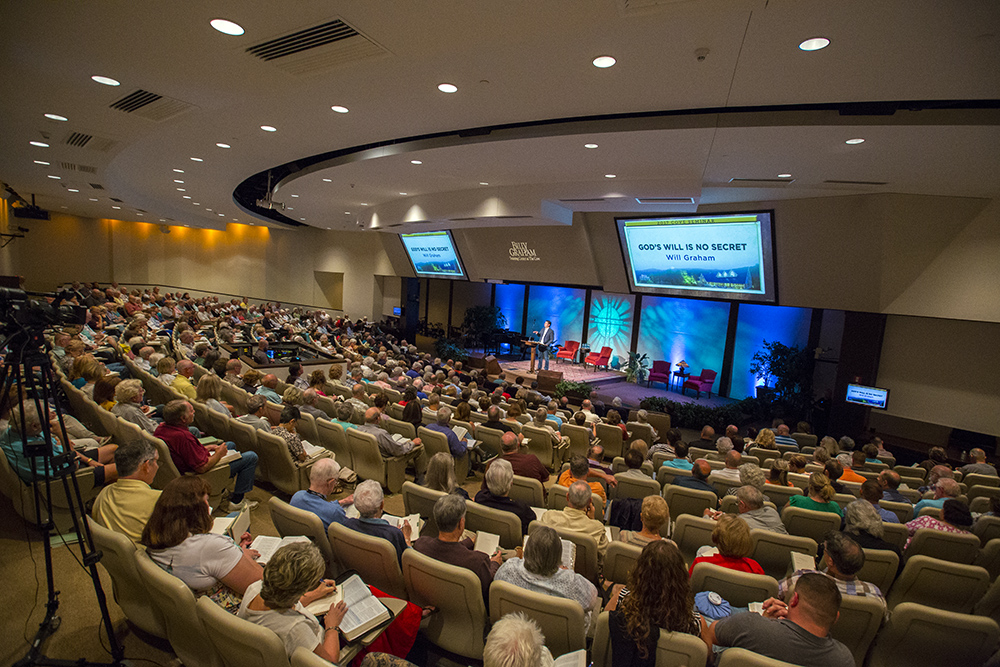 Worship with Mark Christian (far right), Gina Kingsmore, Richie Kingsmore (at the piano), and Kameron Myers on the violin.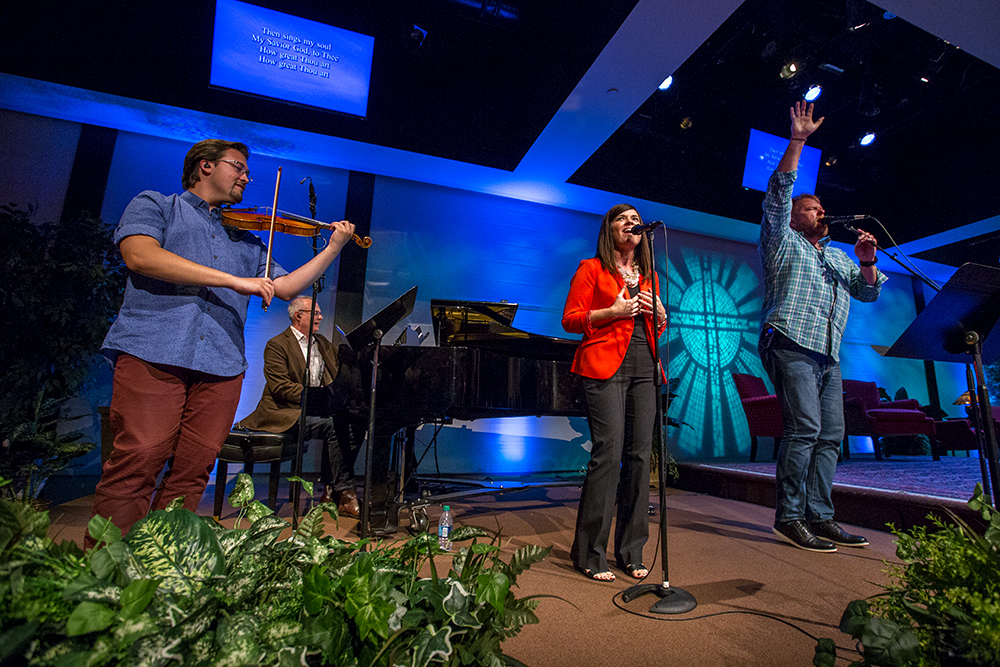 While Will serves as Executive Director at The Cove, he has also been called to teach God's Word and share the Gospel around the world.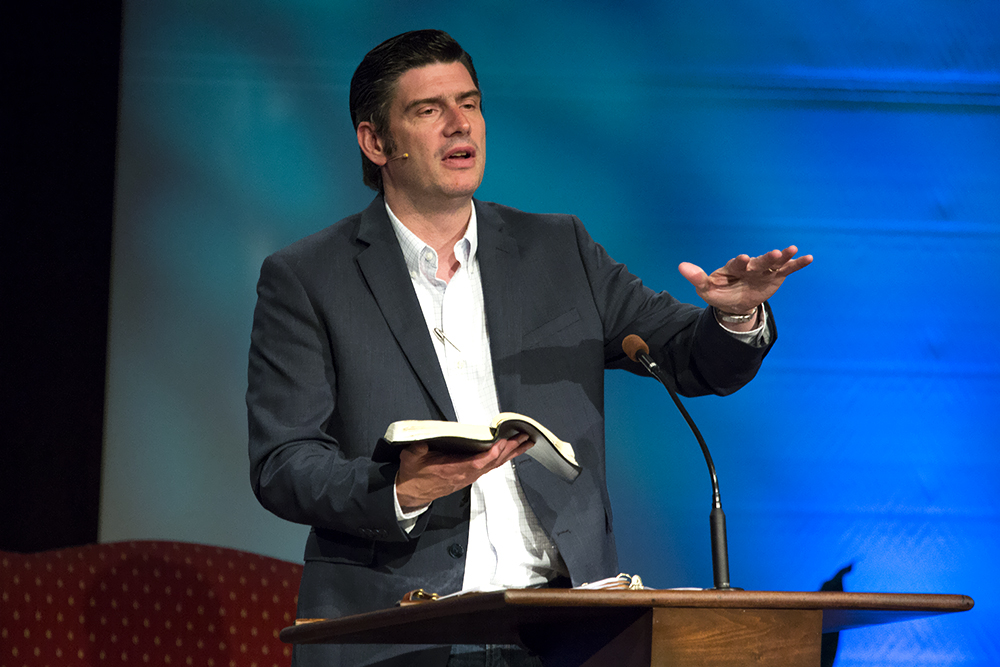 Will and Kendra Graham greeting seminar participants.
After the seminar, worship leader, Mark Christian had some fun with his drone and captured a birds-eye-view of both the Training Center and the Chapel.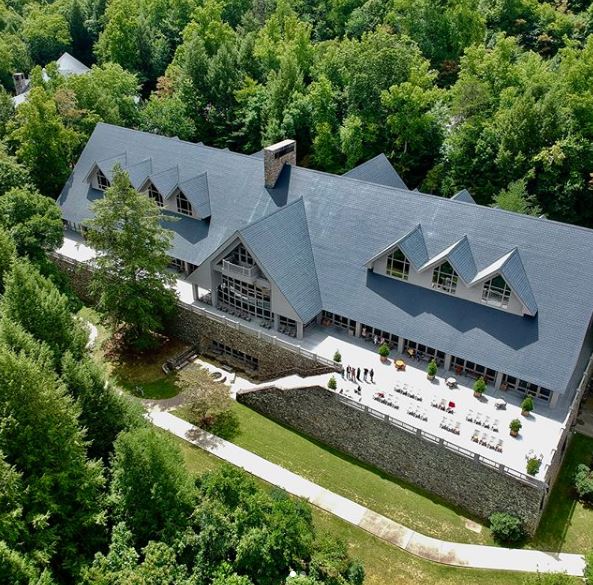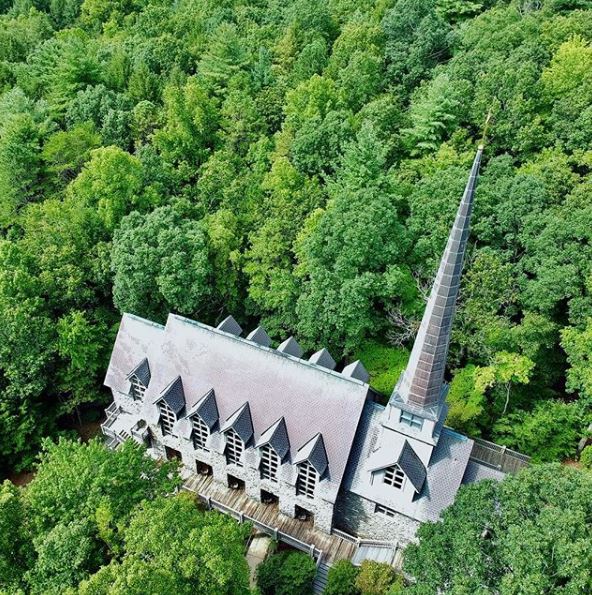 SAVE THE DATE:
If you'd like to attend Will's seminar next year,  he will be teaching August 10 -12, 2018.  You can register for 2018 seminars beginning next month (September 2017).
---
Click here for a schedule of seminar, concerts, and retreats at The Cove in beautiful Asheville, NC.
Are you a Christian church or non-profit ministry looking for a place to hold your conference, retreat or ministry event?  Click here for more information on holding your event at The Cove.
Visit the Chatlos Memorial Chapel, Visitors Center, and Ruth's Prayer Garden.  Click here for directions and operating hours. Tours are free.
Follow us on social media.