Ron Hutchcraft, one of our speakers at The Cove, says about retirement: "It's God's will that you should "bear fruit" in your "old age," that you stay fresh and productive, not stale and on the sidelines. You can retire from a career. You can retire from a company or an occupation, but you can't retire from the service of Jesus Christ!"  
Many of the prayer requests we receive from guests and visitors are from people in retirement who have slowed down and have lost the sense of purpose they once had.
While there are all sorts of volunteer ministry opportunities, we have some pretty special retired saints serving at The Cove in a ministry that you may not have heard of.  They are Christian RV'ers, traveling the country and serving the Lord through their volunteer service with Volunteer Mobile Missionaries (VMM).  The Cove happens to be one of the volunteer sites they choose to come and serve throughout the year.
We'd like you to meet Ashley and Gloria.  These two have blessed us with their service for several weeks during the spring months over the last two years.
Listen as they tell you a little about their experience volunteering at The Cove and beyond.
So grateful for these two!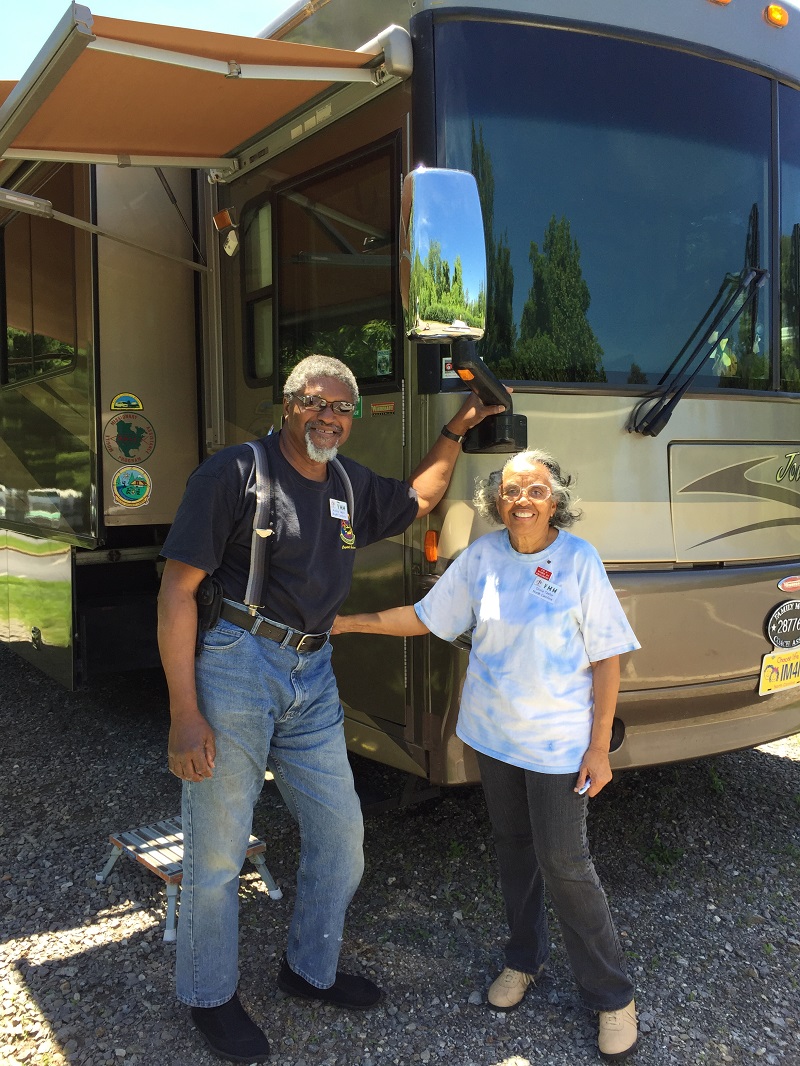 A shot of Ashley and Gloria's "neighborhood" while staying at The Cove.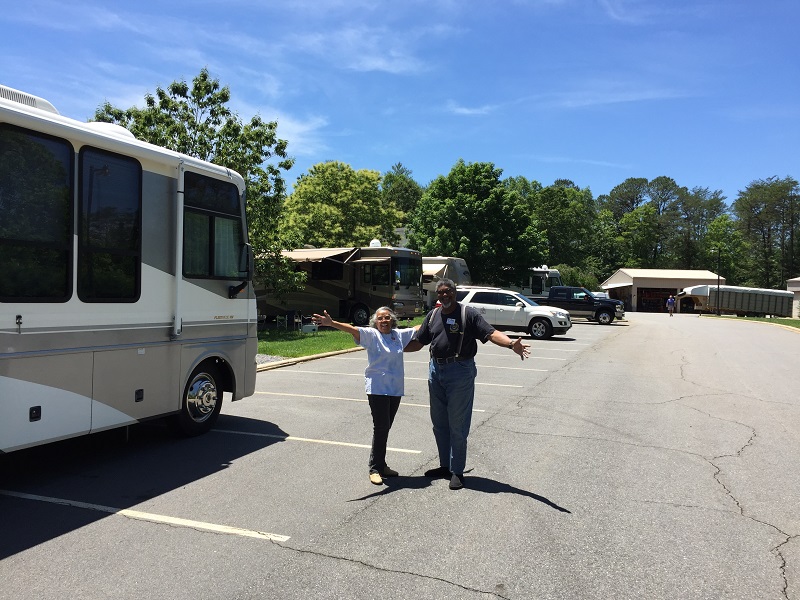 When asked if the RV was a gas guzzler, Gloria directed me to this sign on their RV door…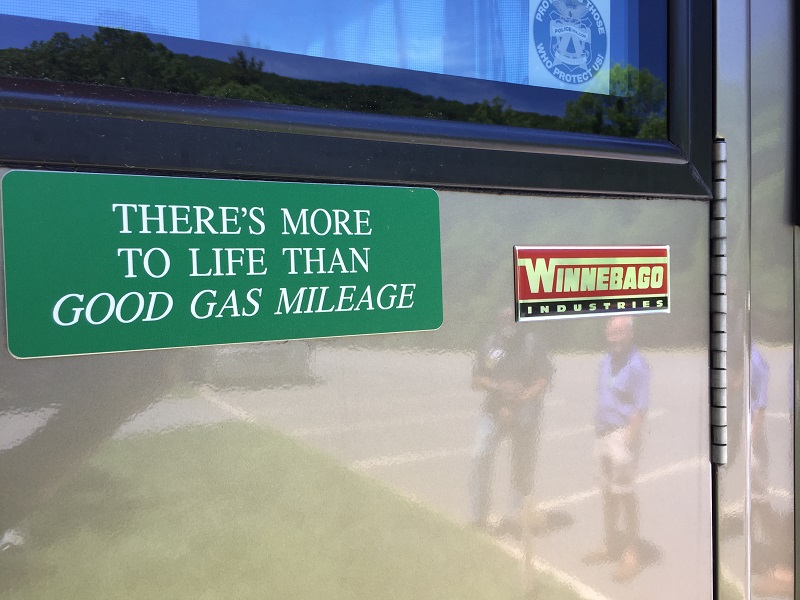 Amen to that!
Click here and here to read about other Christian RV'ers that also serve at The Cove.
Have a wonderful weekend, friends!
---
Click here for a schedule of seminar, concerts and retreats at The Cove in beautiful Asheville, NC.
Visit the Chatlos Memorial Chapel, Visitors Center, and Ruth's Prayer Garden.  Click here for directions and operating hours. Tours are free.
Are you a Christian church or non-profit ministry looking for a place to hold your conference, retreat or ministry event?  Click here for more information on holding your event at The Cove.