This week, at the Training Center, we had a wonderful Senior Celebration seminar with Pete Briscoe teaching on how Jesus sees us.  Can you imagine being able to see through Jesus' eyes?!  Pete was joined by extremely talented musicians, Buddy Greene and Jeff Taylor.  A great time was had by all.
Here, some of the Senior Celebration participants are seen on the Training Center deck during their free time, enjoying fellowship and live music.  The young man playing is a pastor that came with some of the senior adults in his church.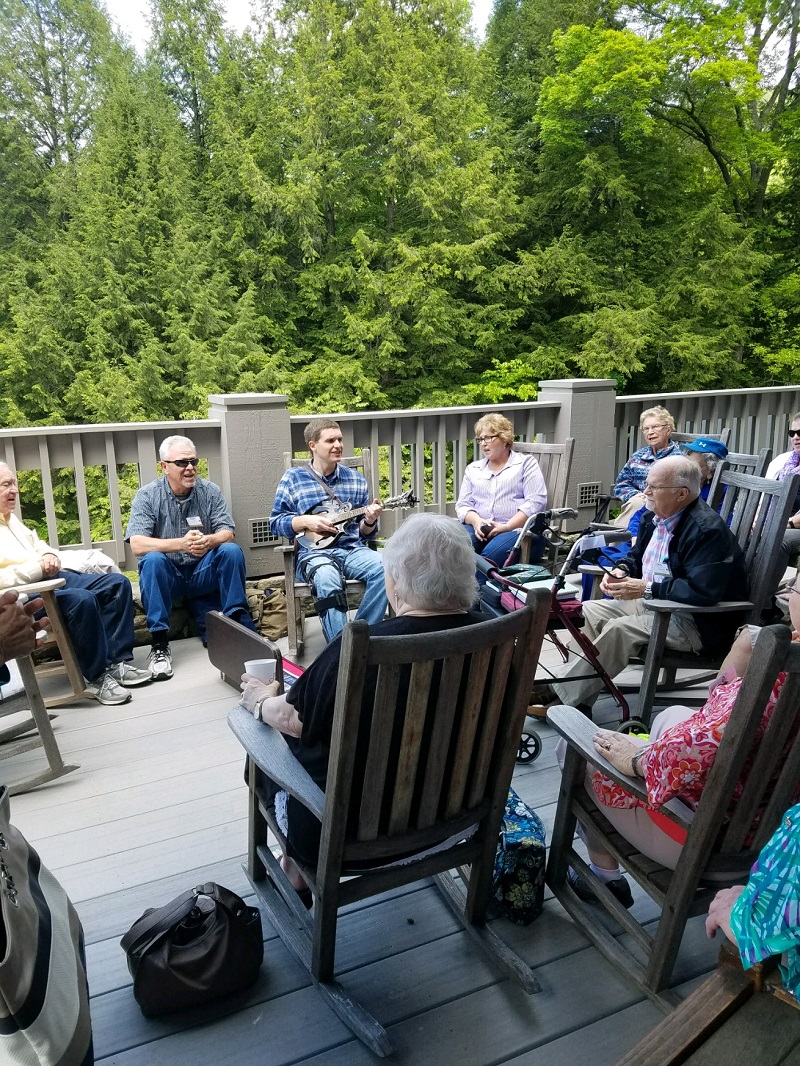 During the month of May, the Trillium wildflowers are in full bloom. They bloom along the hiking trail as you get higher up the mountain, but are like a carpet in a meadow near the overlook.  Behold the beauty…
There are over 300 prayer pillars located throughout our 1,200 acres, and this one reminds us of Jesus' words: "Take heed and beware of covetousness, for one's life does not consist in the abundance of the things he possesses."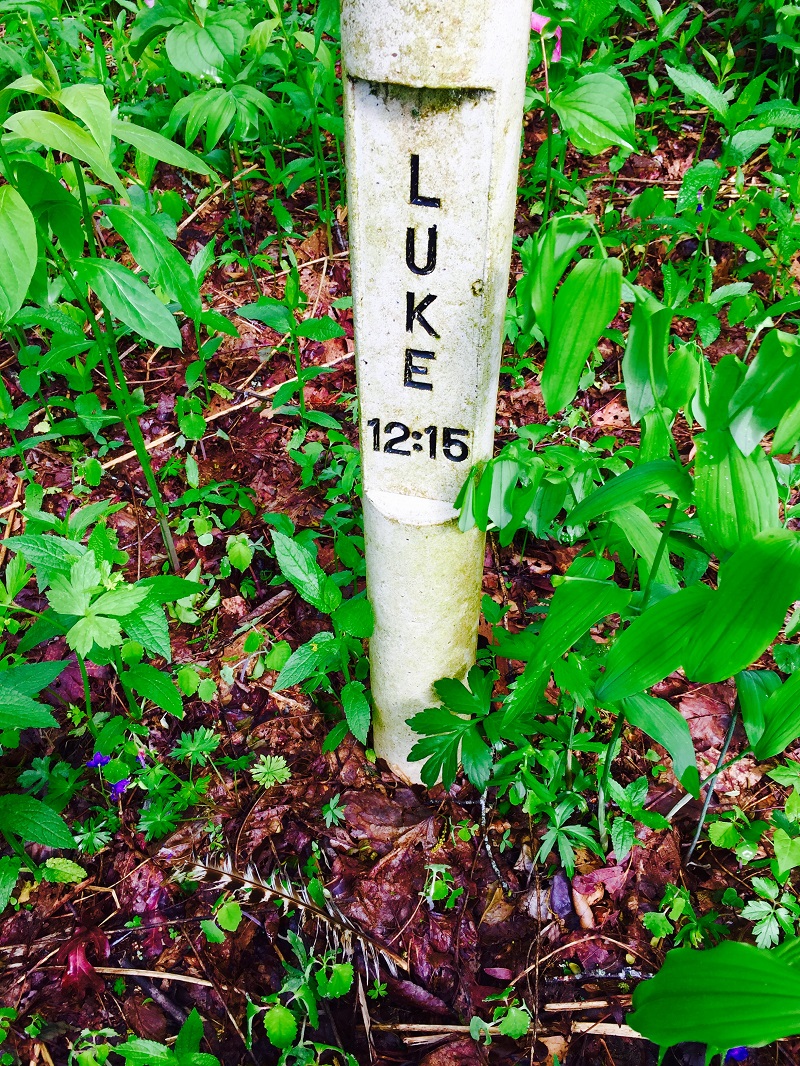 And now, the grand finale and reward for making it all the way to the top…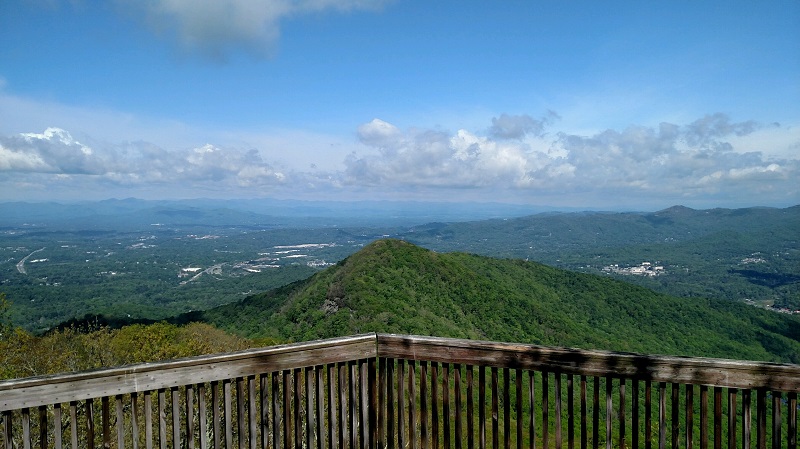 ---
Click here for a schedule of seminar, concerts and retreats at The Cove in beautiful Asheville, NC.
Visit the Chatlos Memorial Chapel, Visitors Center, and Ruth's Prayer Garden.  Click here for directions and operating hours. Tours are free.
Are you a Christian church or non-profit ministry looking for a place to hold your conference, retreat or ministry event?  Click here for more information on holding your event at The Cove.