"Jesus went through all the towns and villages, teaching in their synagogues, proclaiming the good news of the kingdom and healing every disease and sickness.  When he saw the crowds, he had compassion on them, because they were harassed and helpless, like sheep without a shepherd.  Then he said to his disciples, 'The harvest is plentiful but the workers are few.  Ask the Lord of the harvest, therefore, to send out workers into his harvest field.'" (Matthew 9: 35-38)
I wanted to start with this scripture since it is so fitting to share a little on one of our groups here this past week. The Billy Graham Rapid Response Team joined us as a guest group to teach and train their staff and volunteers how to deal with tragic situations and to be the first response to the emergency.
The Rapid Response Ministry  trains God's people for grief ministry and deploys crisis-trained chaplains to provide emotional and spiritual care to those affected by man-made or natural disasters.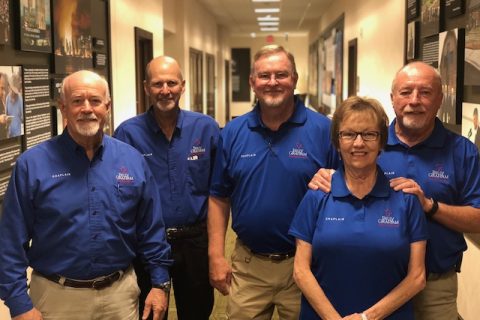 They were able to meet in several of our meeting rooms for breakout sessions including topics like, "Grief after Trauma," and more. They also had time to relax and just spend alone time in the Word and enjoying the beauty surrounding The Cove.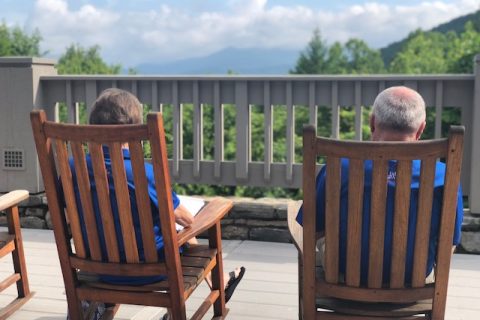 As they ended their conference on Thursday afternoon,  we had Brandon Heath arrive for an "Evening at The Cove." Brandon came in Thursday afternoon for his soundcheck and had an amazing night of worship that evening. Here are a few pics from his soundcheck and our guests arriving!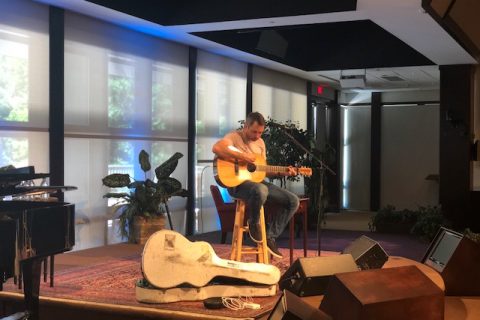 It's always great to come early to our events so you can enjoy the many rocking chairs that we have on our grand patio that overlooks the Blue Ridge Mountains!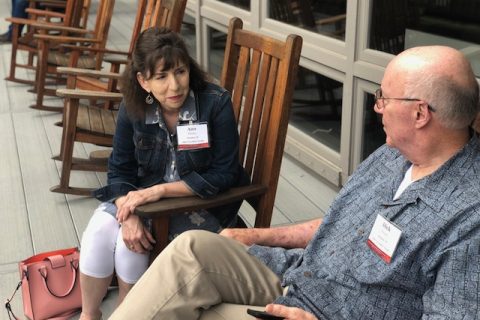 Guests will also be greeted by warm smiles with our friendly staff as they arrive on property.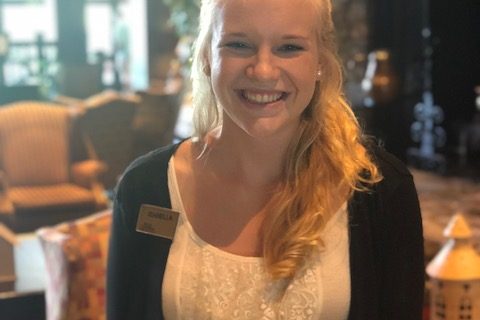 We ended out weekend with an incredible Men's Event led by NFL Today Sportscaster James "JB" Brown. He challenged, motivated, and inspired men to be the best husbands, fathers, and leaders in their community by standing on the Word of God!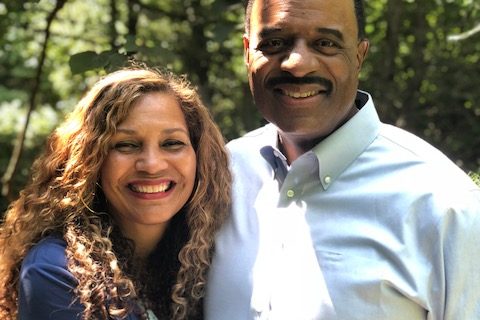 It truly was an amazing week at The Cove. It is so beautiful to see God at work through the teachers, worship artists, chaplains, and guests that we have come through our gates. We have some great things coming up! Be sure to check out our schedule of all upcoming speakers and artists!
---
Click here for a schedule of seminar, concerts, and retreats at The Cove in beautiful Asheville, NC.
Are you a Christian church or non-profit ministry looking for a place to hold your conference, retreat or ministry event?  Click here for more information on holding your event at The Cove.
Visit the Chatlos Memorial Chapel, Visitors Center, and Ruth's Prayer Garden. Click here for directions and operating hours. Tours are free.
Follow us on social media.