And so it begins…
This weekend is our last seminar for 2017, so next week all hands will be on deck to get our property all dressed up for our Christmas at The Cove events.
Here's a behind-the-scenes look at the Christmas decorating process here at The Cove.
A lot of the pre-decorating takes place in a meeting room that we turn into a staging area.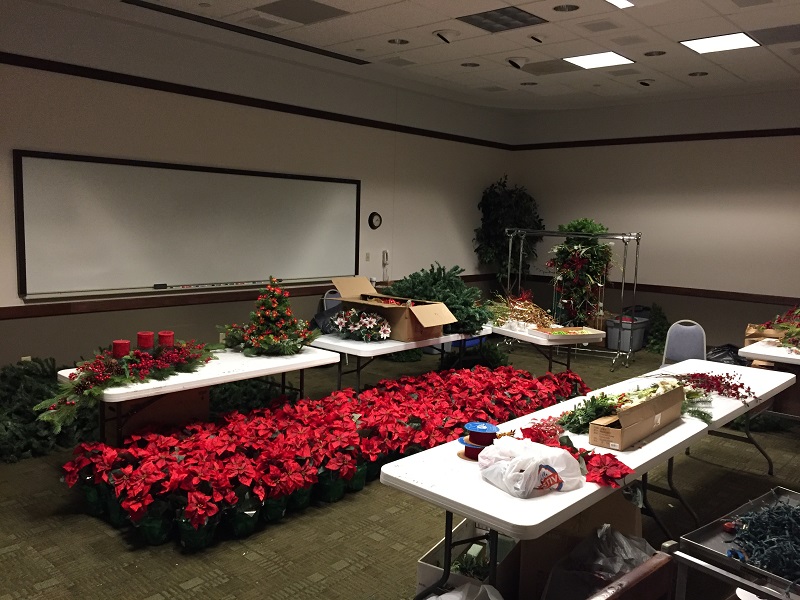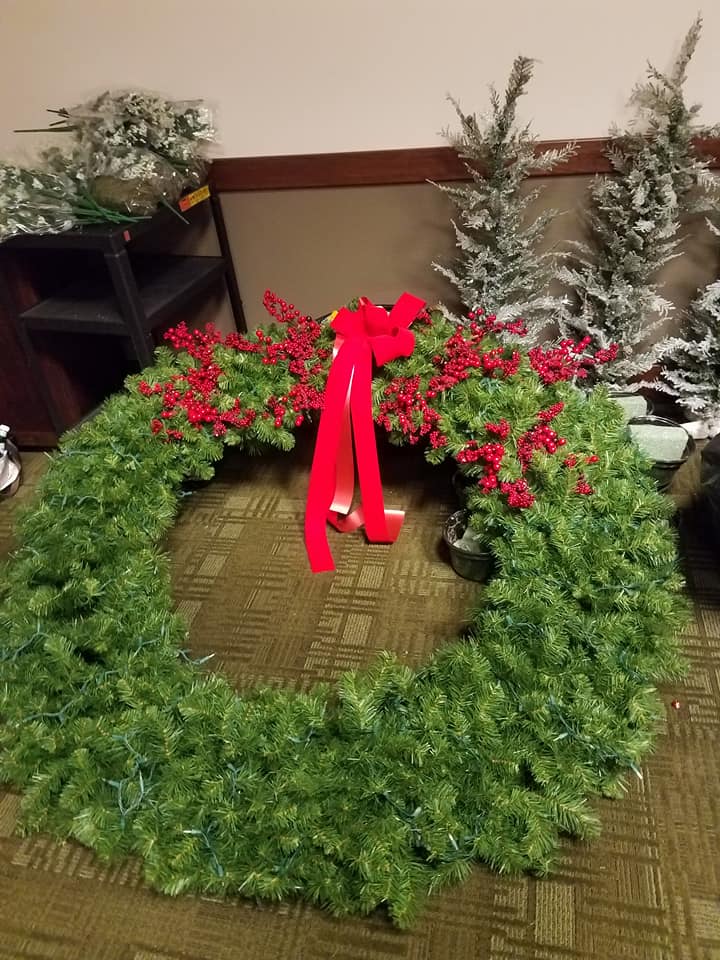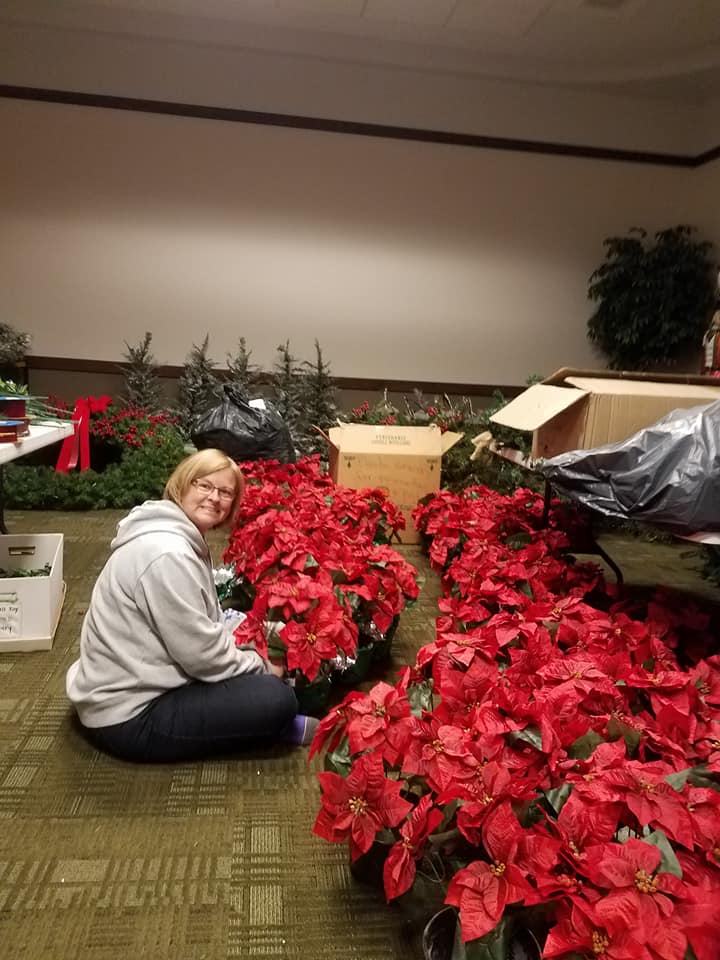 Many of our decorations are custom created every year.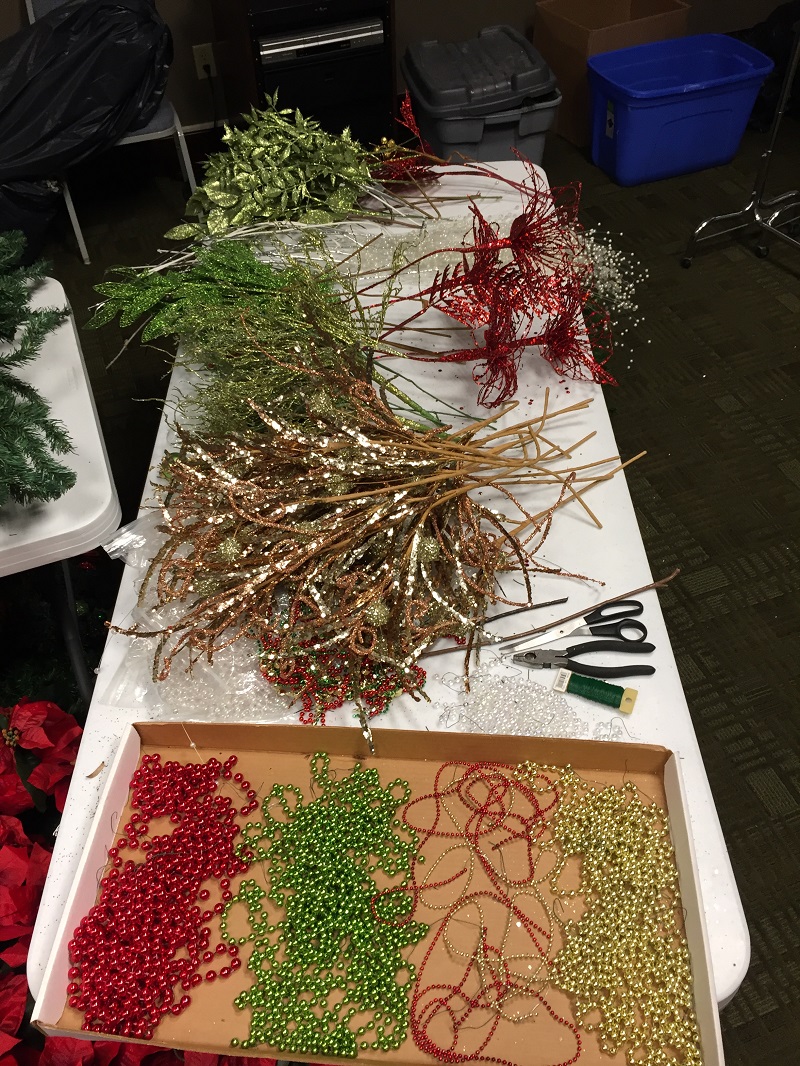 These two are looking very official, don't you think?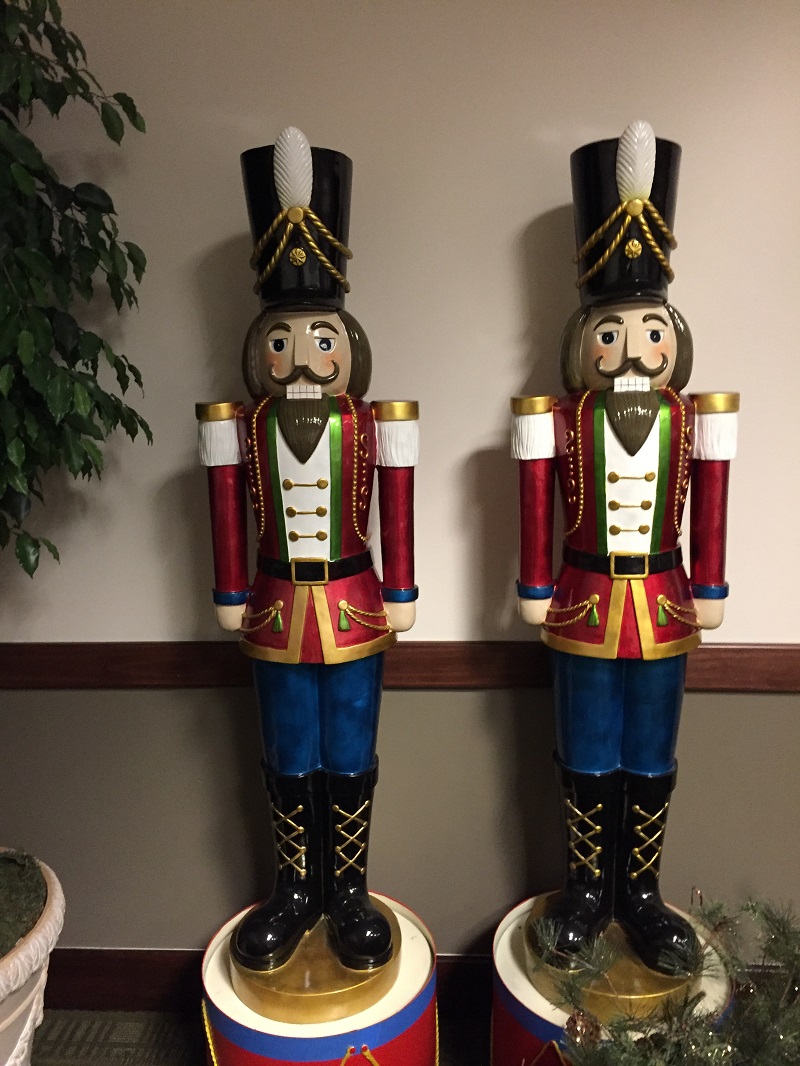 And speaking of Christmas, we've been busy all week as an Operation Christmas Child shoebox drop-off location.  Join us in prayer that this truck will continue to be filled with boxes over the weekend.  If you'd like to stop by this weekend or Monday with your shoeboxes, we'd love to see you!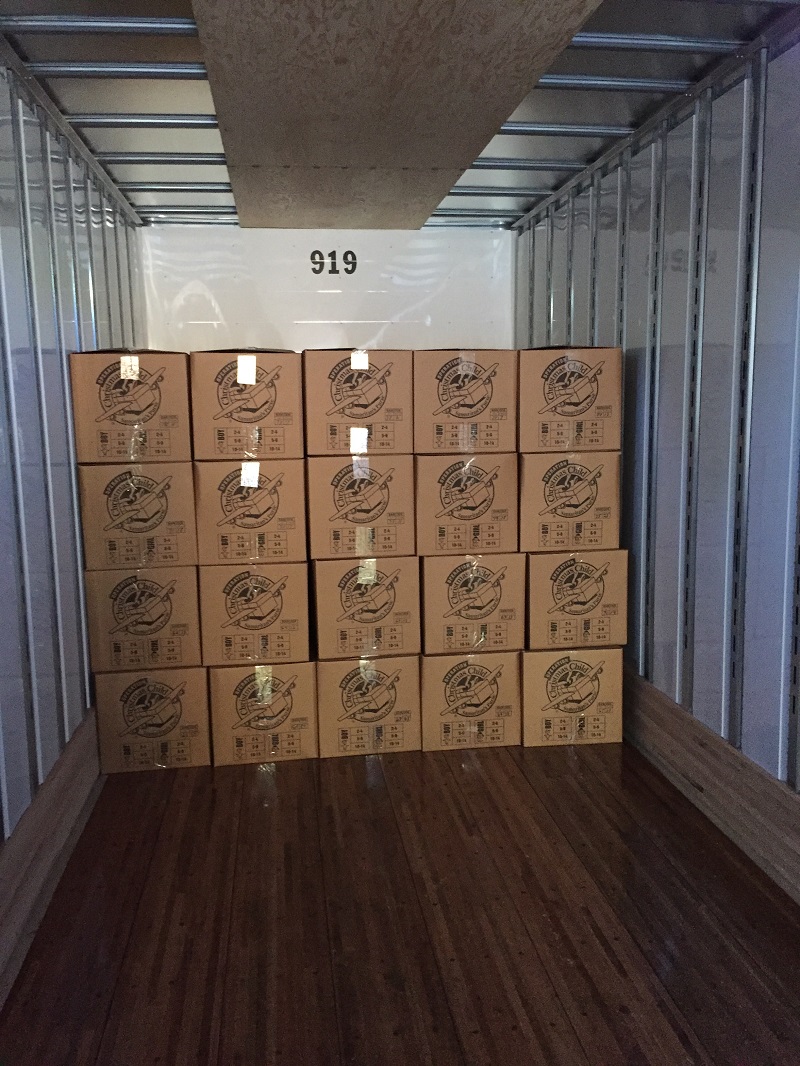 The 106.9 The Light crew was on-site, here at The Cove, receiving shoeboxes and giving out free CDs on Friday afternoon.  The hearts of these people are so beautiful! Did you know that you can listen to the station from home? Click here to listen.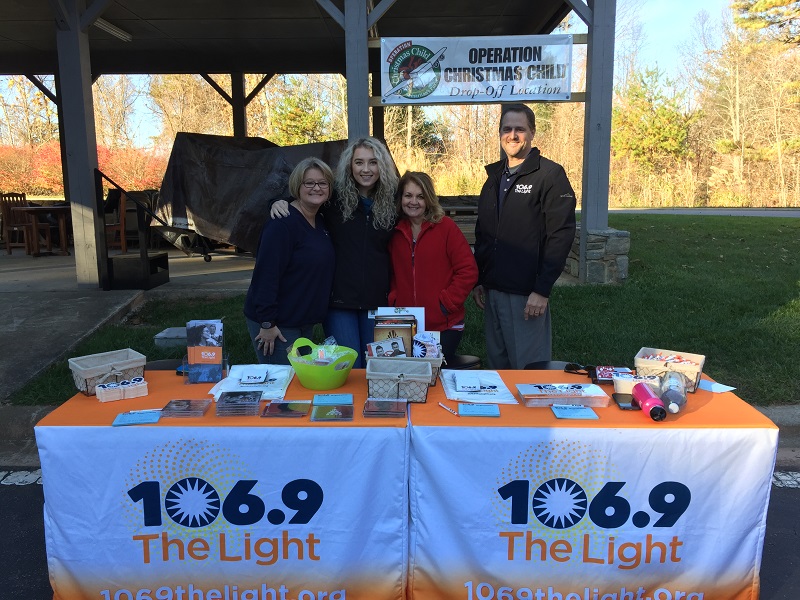 These ladies were enjoying a little rockin' and mountain air before the Joe Stowell seminar began on Friday night.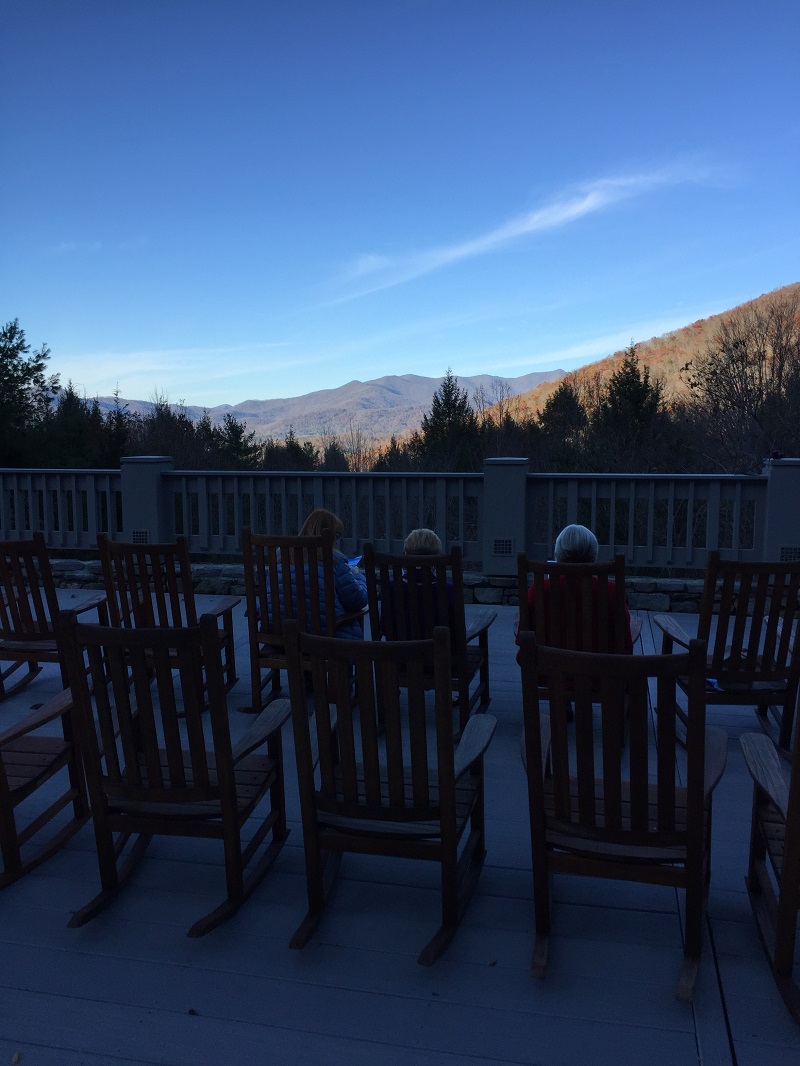 We wish you a blessed weekend, friends!
Follow us on social media.