Our resident Psalmist has been busy writing again!  Quinn Graham — Will Graham's son, and Billy Graham's great-grandson, is sharing a Psalm he wrote about spring and Jesus.
Enjoy!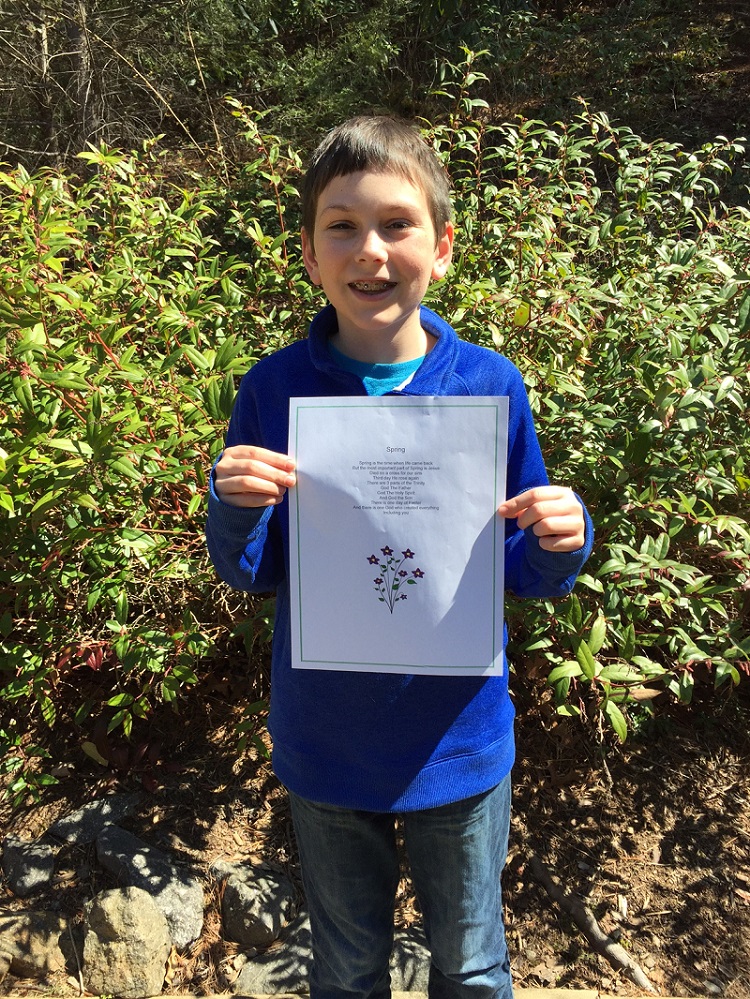 Quinn said that if you'd like to print out his Spring Easter Psalm, you are welcome to.  Click here for a printable version.
Have a blessed Easter, friends!