We have a modern-day Psalmist on our hands:  Quinn Graham, Will Graham's son and Billy Graham's great-grandson, wrote a special Thanksgiving Psalm to share.
We hope this blesses you.
If you'd like to comment on the Psalm, we'll make sure Quinn gets your messages.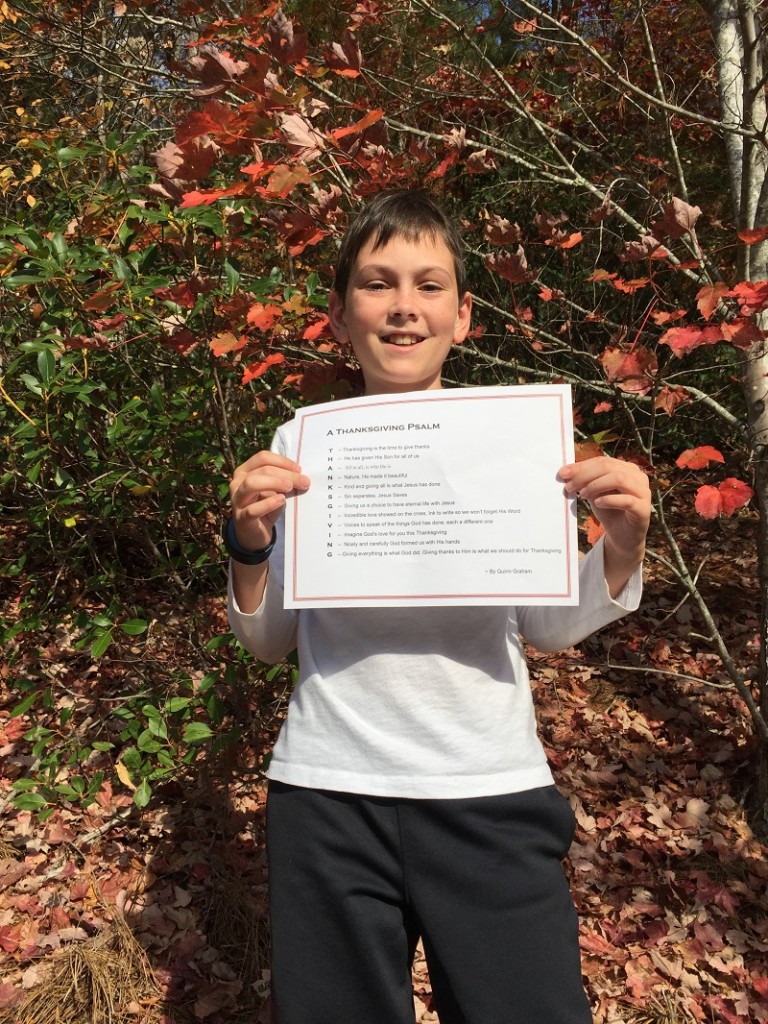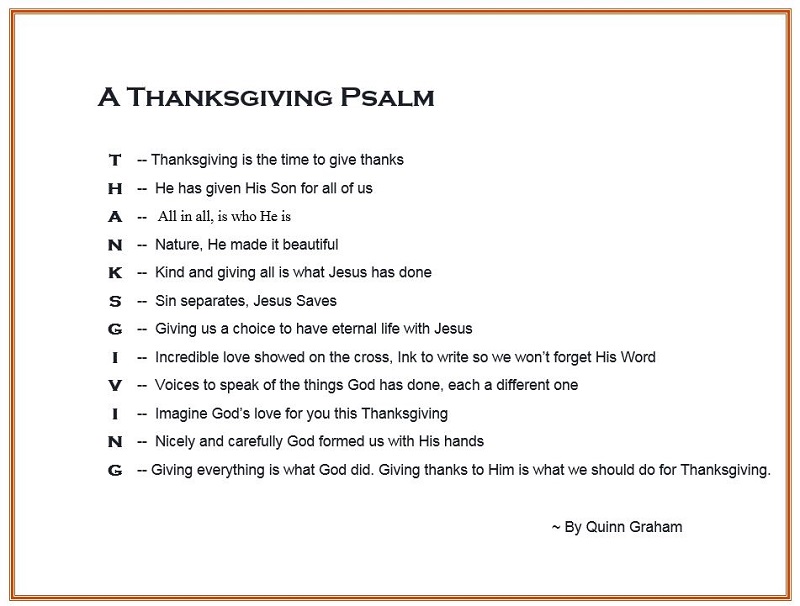 Speaking of Thanksgiving, maybe one of our Cove recipes will be perfect for your upcoming holiday get togethers.  Click here to see if one of our recipes might do the trick.
May the Lord bless and keep you, our friends.  Have a wonderful weekend!
---
Click here for a schedule of upcoming seminar, concerts and retreats at The Cove in beautiful Asheville, NC.
Visit the Chatlos Memorial Chapel, Visitors Center, and Ruth's Prayer Garden.  Click here for directions and operating hours. Tours are free.