The Cove has a lot of special people working here.  Their hearts for Jesus is reflected in all they do.  Do you ever wonder about some of the people behind-the-scenes, that you may or may not ever see while you're here?
Well, today, we're sharing a little bit about the personalities of some of these people through an item or items that they have in their work-spaces.
The departments that are represented in today's post are Program (plan and coordinate all our seminars, senior-events, personal spiritual retreats and concerts), Guest Groups (work with churches and other Christian ministries that want to hold their own events at The Cove) and the Executive Director's office.
Here we go…
Looks like someone has a green-thumb!  The person that has this beautiful plant arrangement in her work space helps with our Guest Groups department.  The little frog  looks like quite the daydreamer!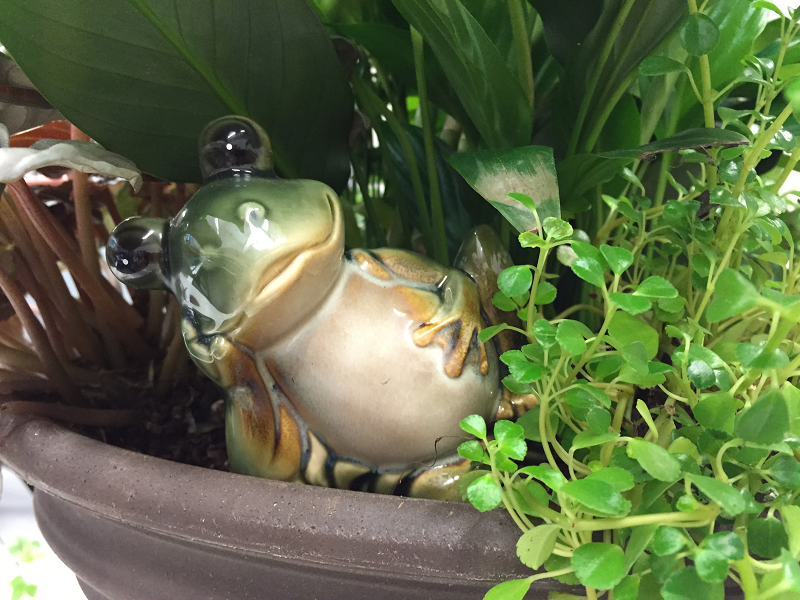 This Program department employee, is following the rule of three decorating guideline.  Angel, plant, and faith…not a bad combination!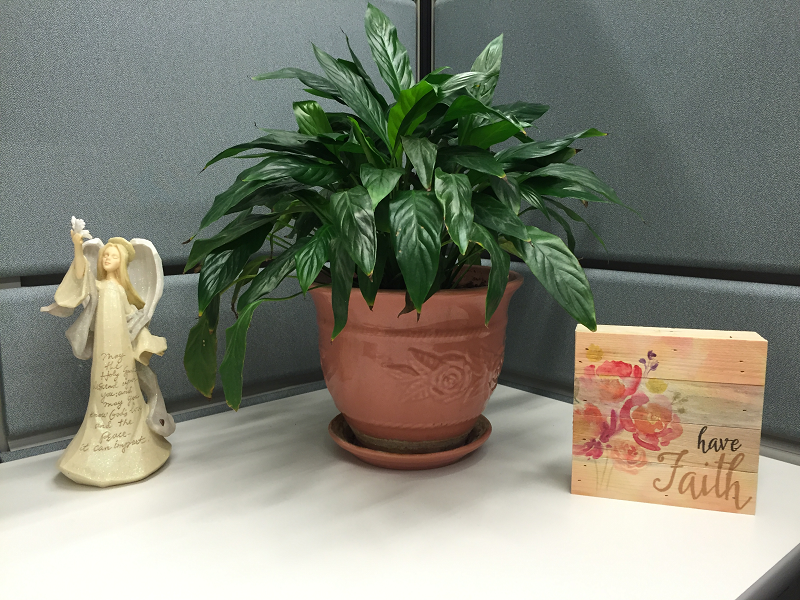 This Program department employee has a little table in her office with a few of her favorite things: God's Word, tea, and a devotional.  A lovely way to spend time during a break or lunchtime.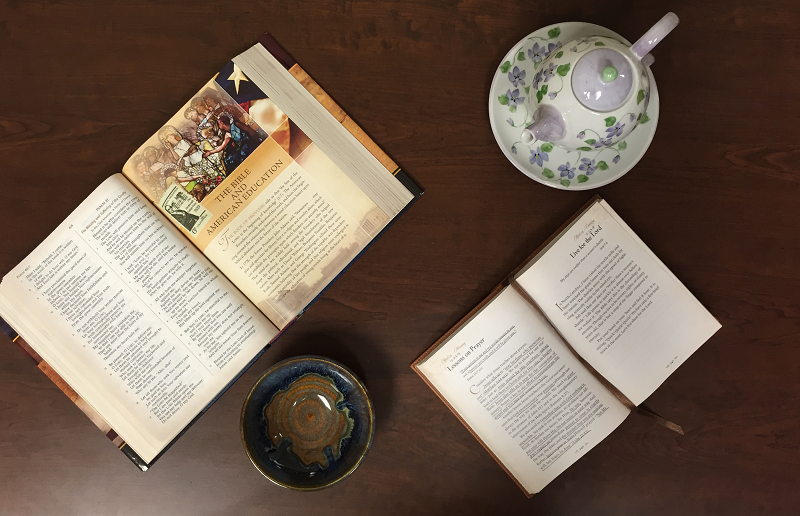 We are thankful for Billy Graham's faithful obedience to our heavenly Father.  This poster is a reminder to pray without ceasing.   This is displayed in another Program department employee.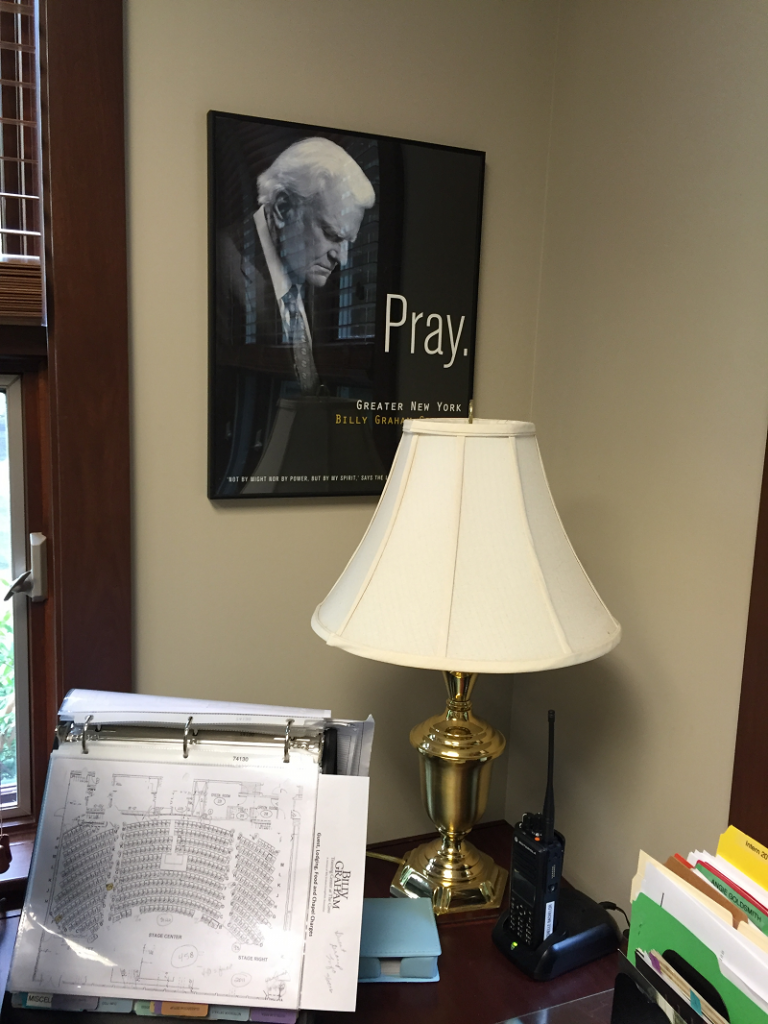 Yet another employee from our Program department, who cross stiched this beautiful "Names of God" piece.  She said that it took her about one month working on it in the evenings and weekends.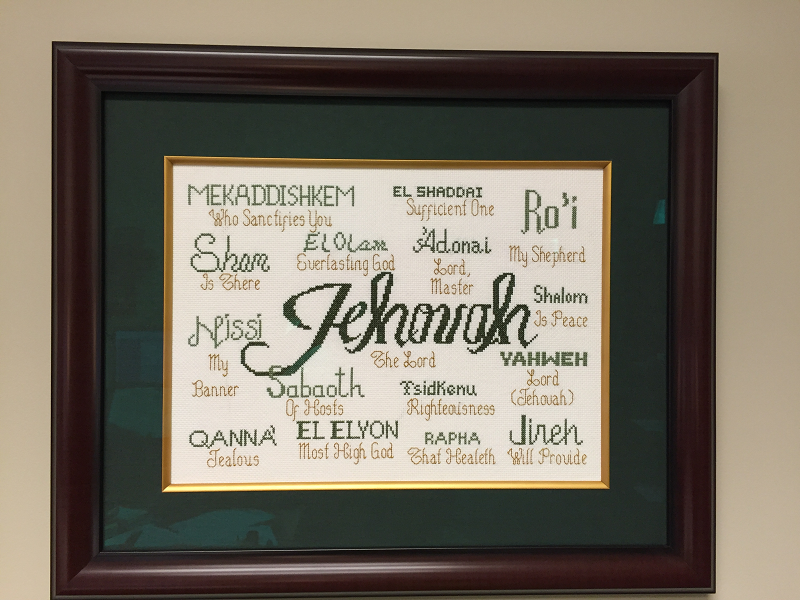 This employee, also works with our Program department and received these roses from her husband who had surgery last week.  Apparently she took good care of him!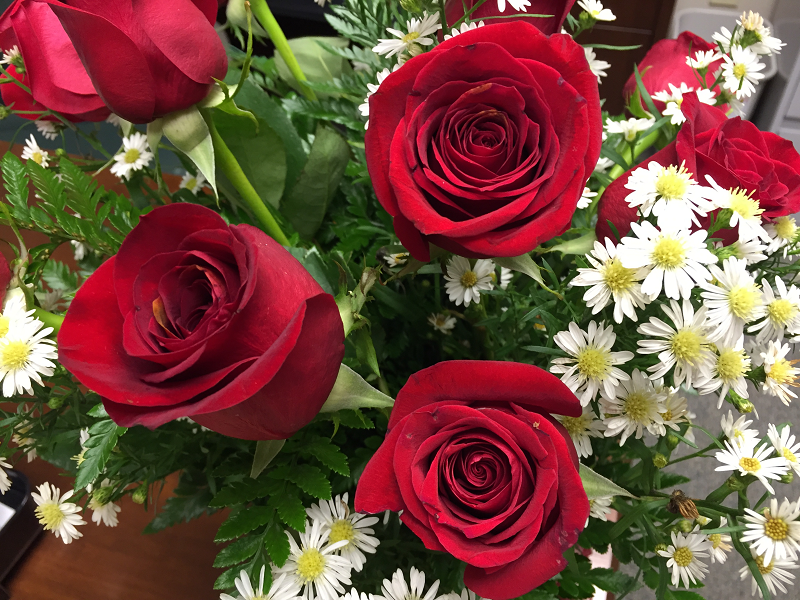 This Program department employee has a real knack for seasonal decorating.  The little sheep is the constant presence as decorations change several times throughout the year.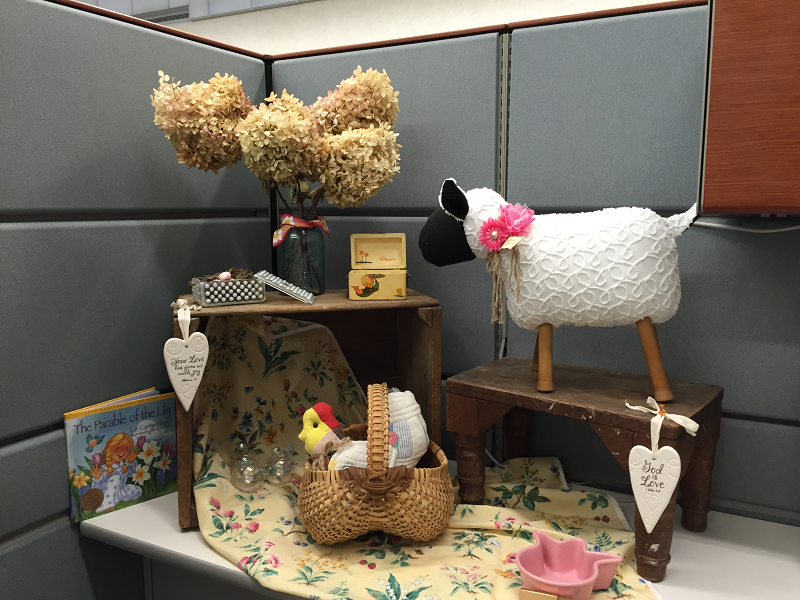 And if you're a Vikings fan, then you'll love and appreciate this crafty tissue box cover.  This employee works in the Executive Director's office and is clearly a huge fan!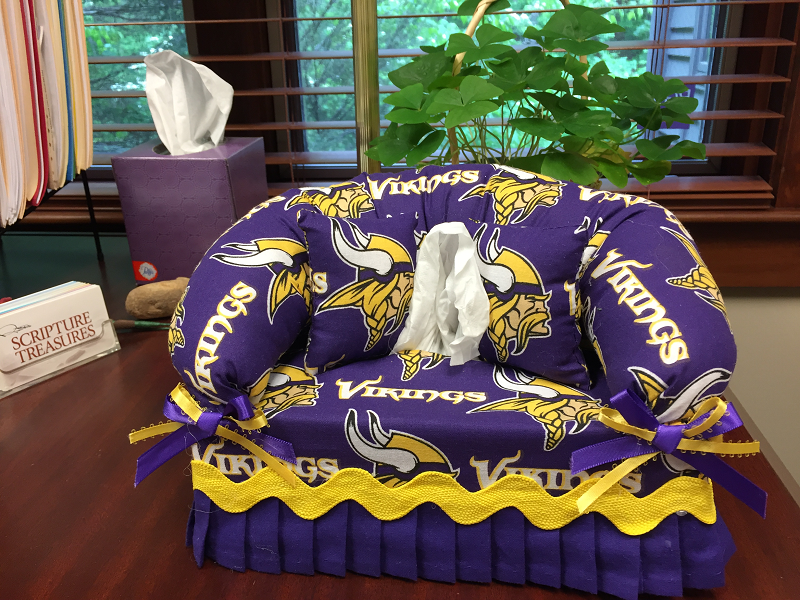 Friends, we hope this little behind-the-scenes snapshot was fun for you.  If you'd like to see other departments featured like this in the future, let us know.
What do you have in your work or home that tells a little about your personality?  Share with us in the comments below.
Have a beautiful and blessed weekend!
---
Click here to see a full list of upcoming events at The Cove or contact our Guest Group department to hold your group retreat at The Cove.
Come take a free tour of the Chatlos Memorial Chapel & Visitors Center.  Click here for hours and directions.