The Cove's 14-Day Fall Photo Challenge has ended, and we want to thank everyone who participated!
We created this challenge to capture the spirit of Fall and all of the beautiful festivities it inspires. We were impressed by everyone's originality!
Following is the photo prompt list and all 14 days of our posts.  We hope you enjoy!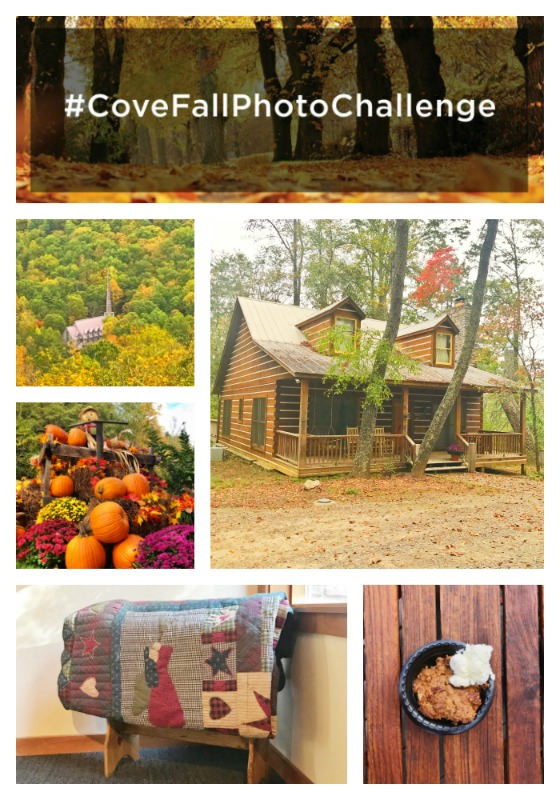 Day 1 – Photo Prompt: "Autumnal"
This prompt was to inspire you to capture a scene around you that felt like fall.
Photo: Our photo was of the fall-inspired decor just outside of the main entrance of the Training Center here at The Cove.  This arbor was designed and built by talented members of Cove staff.

Day 2 – Photo Prompt: "Antique"
Looking at antiques is a neat way to remember history, just as looking at the changing leaves is a great way to recall all that has happened so far this year.
Photo: Praise and Worship hymns used during Billy Sunday Crusades in 1927.  This artifact is located on the 1st floor of the Training Center in ou memorabilia display.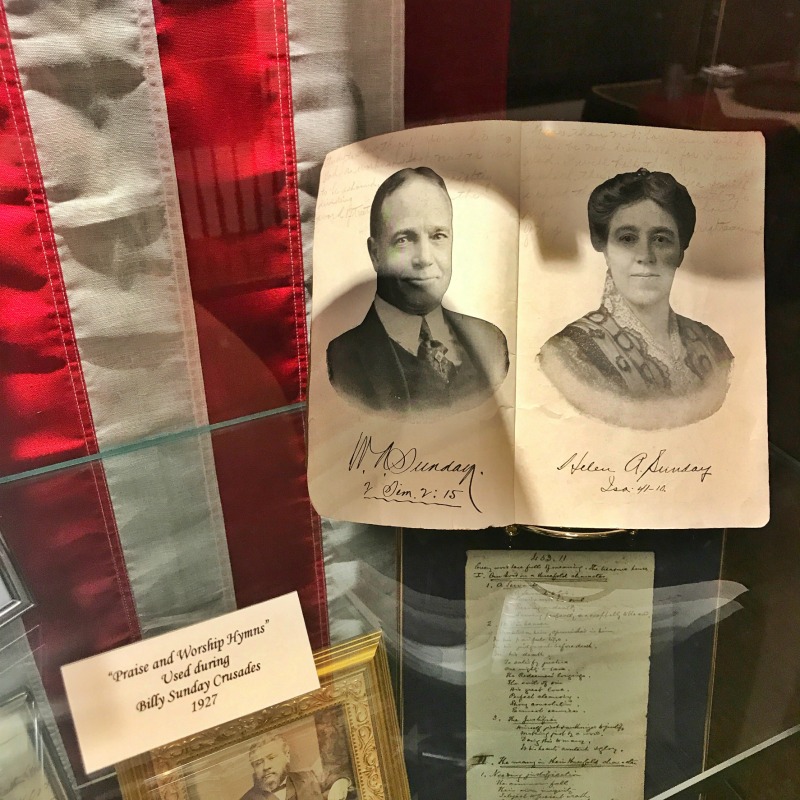 Day 3 – Photo Prompt: "Baked Good"
Our kitchen always serves up the best baked goods for dessert.
Photo: Warm pumpkin cake topped with homemade whipped cream.  We will be sharing this recipe right here on the blog soon, so keep an eye out.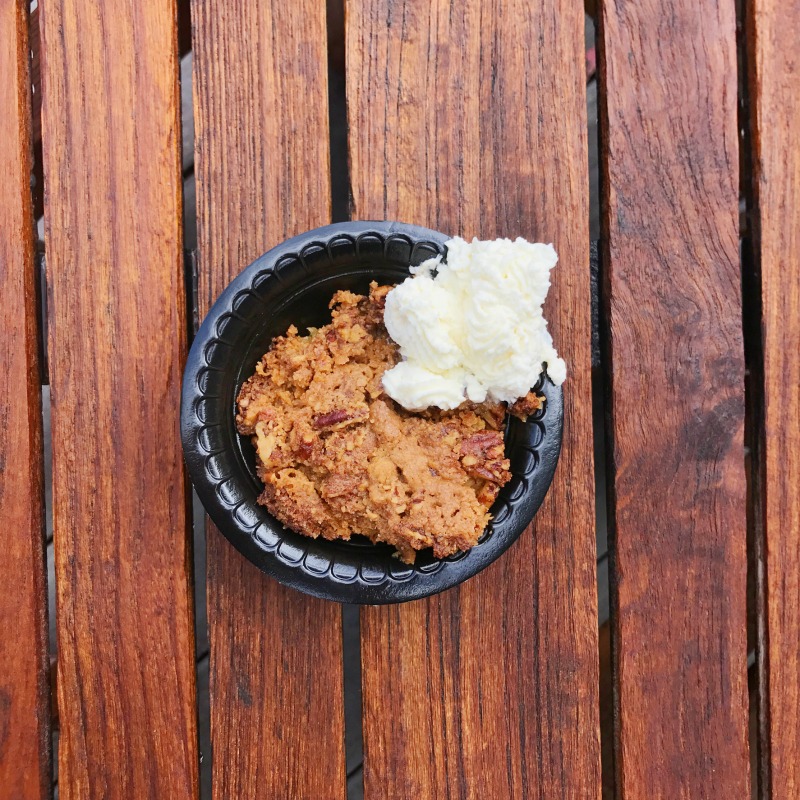 Day 4 Photo Prompt: "Plaid"
Plaid is a fall fashion staple, and for some, it is a sign of heritage.
Photo: Will Graham is supporting his Scottish heritage by wearing the Graham family tartan.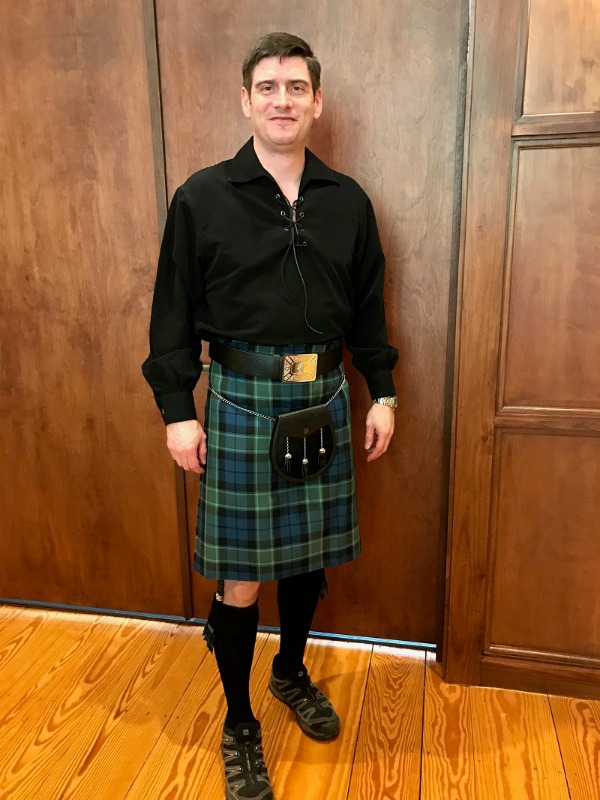 Day 5 – Photo Prompt: "Collection"
Collections can be special and pleasing to the eye.
Photo: Collection of Russian nesting dolls displayed in the Training Center memorabilia display, here at The Cove.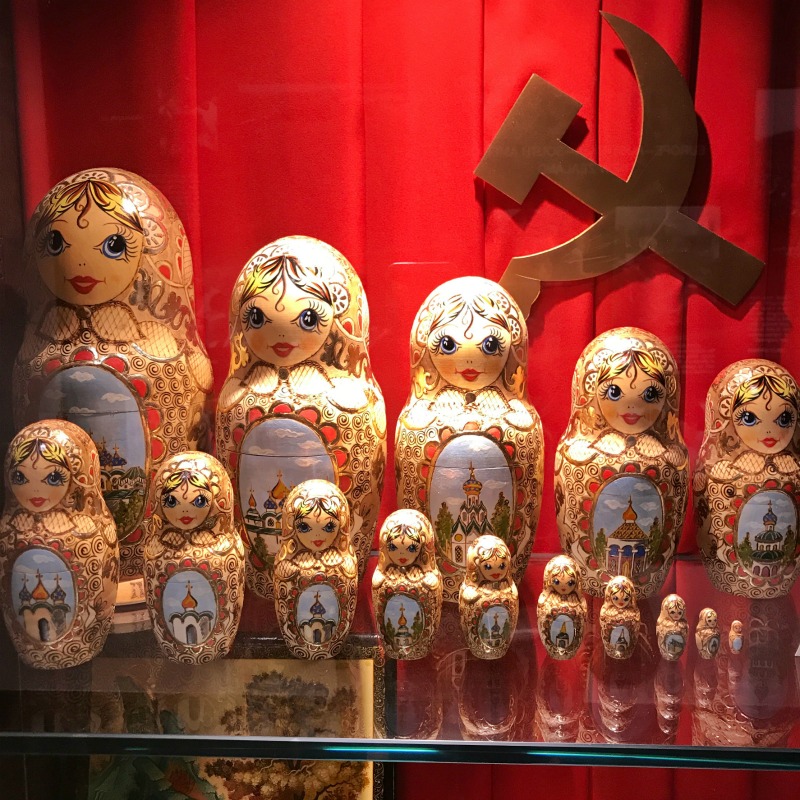 Day 6 – Photo Prompt: "Leather"
Photo: Leather-bound Bible on the prayer bench in the prayer room in the Training Center.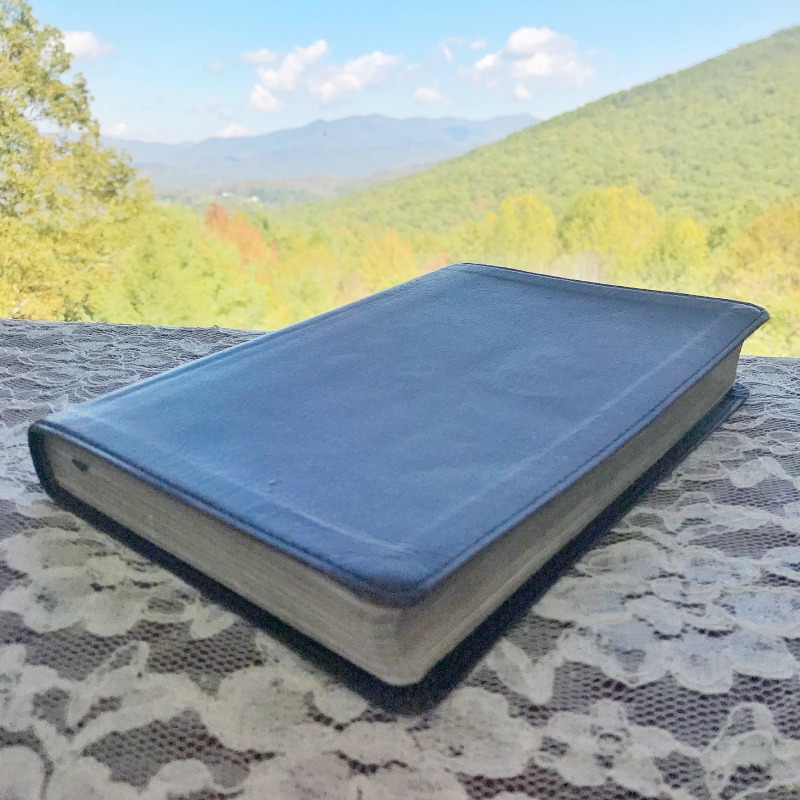 Day 7 – Photo Prompt: "Pumpkin Spice"
Photo: A pumpkin-filled display near the gatehouse here at The Cove.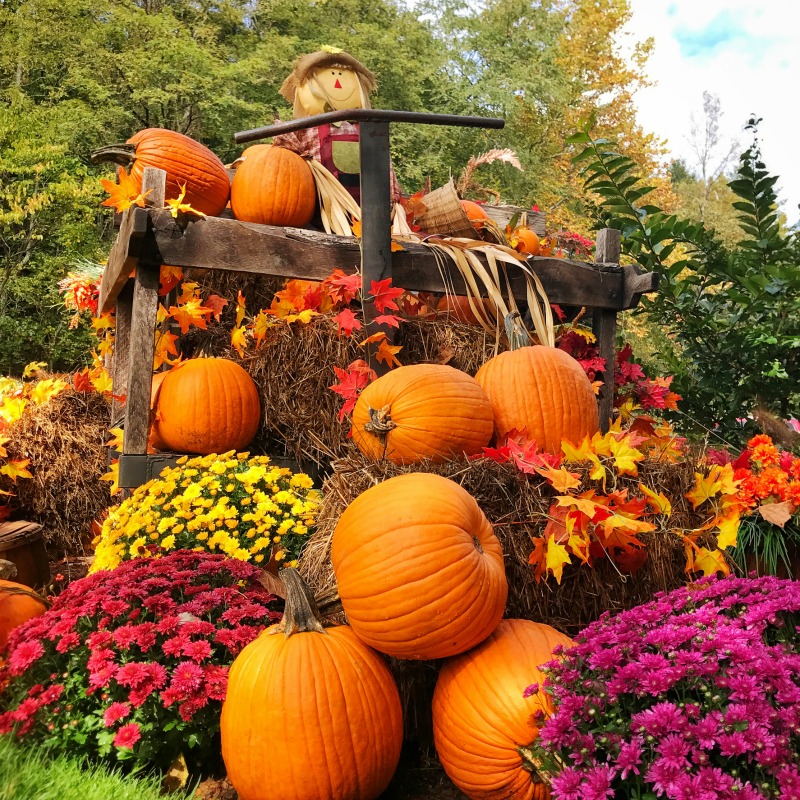 Day 8 – Photo Prompt: "Sweater"
Nothing says cozy quite like a sweater this time of year.
Photo: A knitted sweater from one of our volunteers here at The Cove.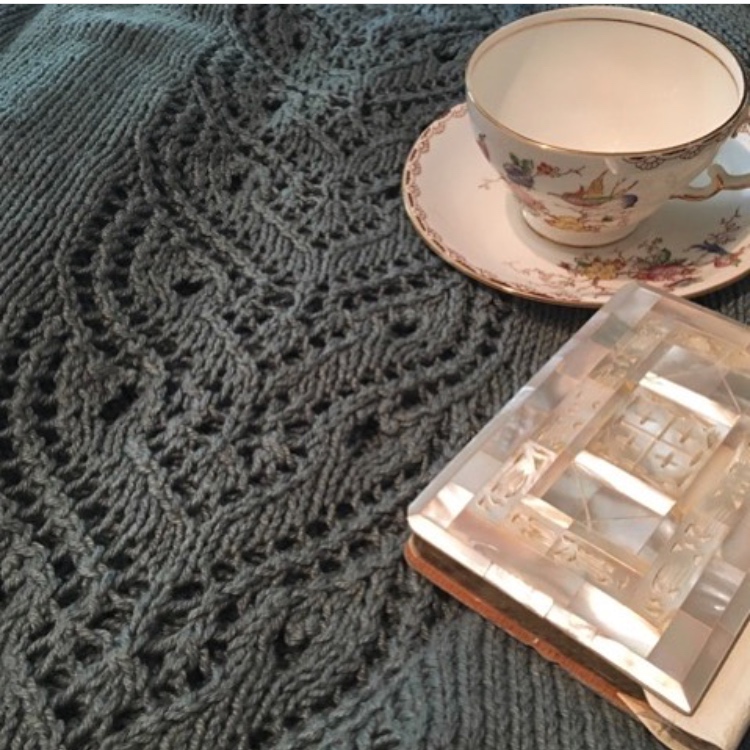 Day 9 – Photo Prompt: "Apples"
Photo: Apple Pie from The Cove's kitchen.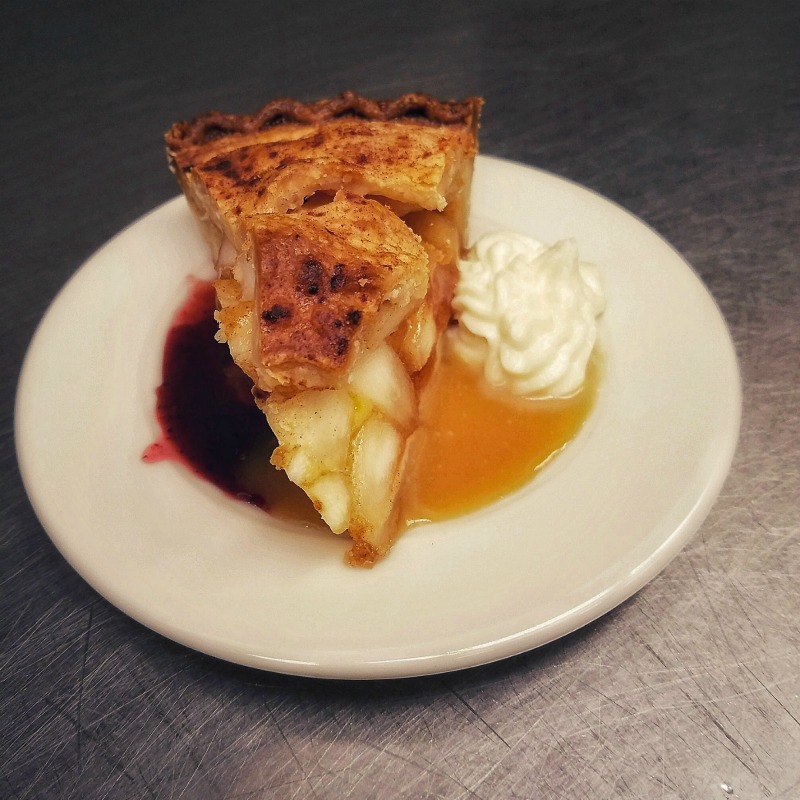 Day 10 – Photo Prompt: "Fire"
Whether you're enjoying your favorite autumn-inspired candle or a bonfire, sitting by the rich glow of a fire is sure to warm your soul.
Photo: Guests enjoying each other around the fire-pit at the Training Center.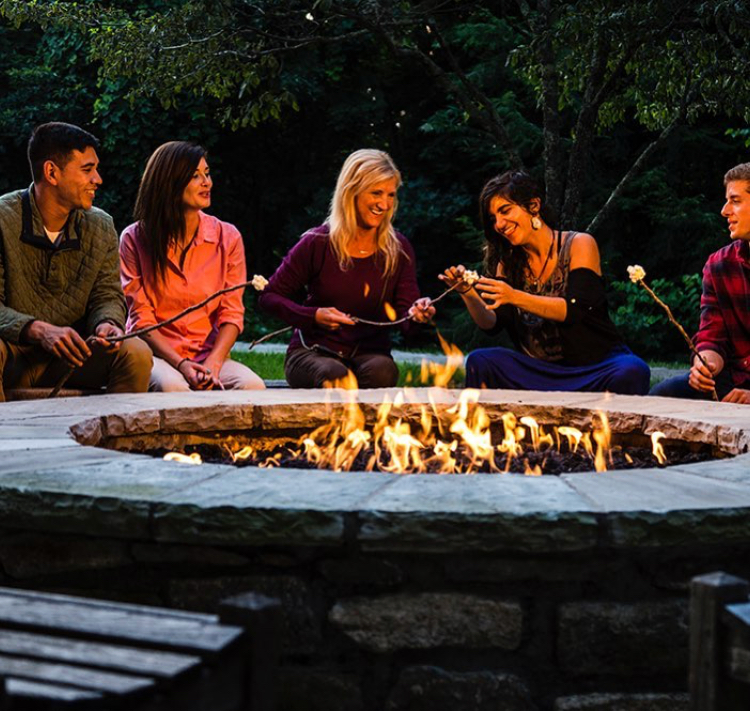 Day 11 – Photo Prompt: "Blanket"
Photo: Beautiful quilt neatly folded on the third floor of Pilgrim's Inn.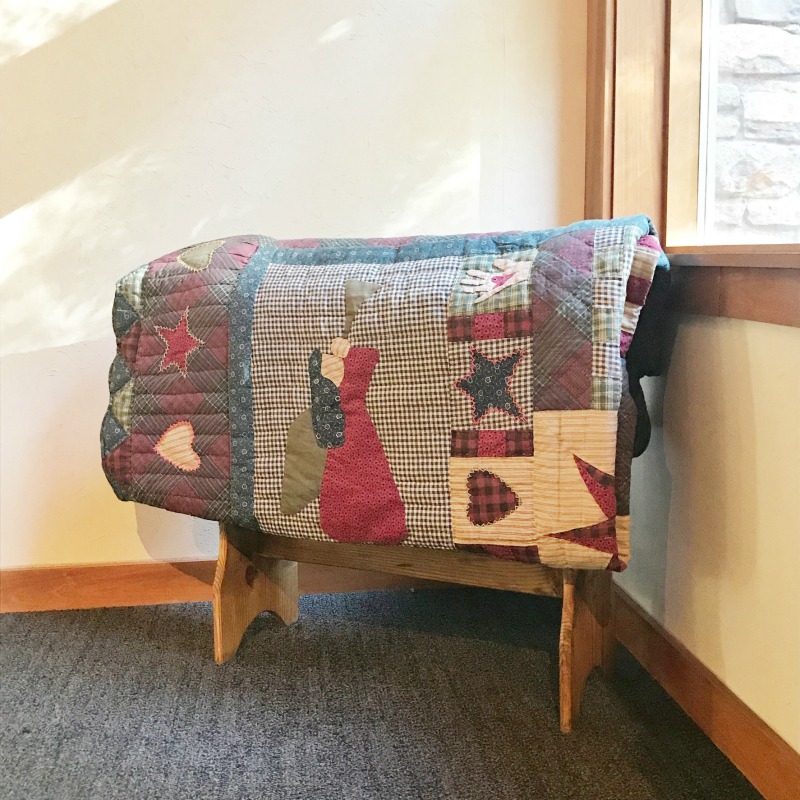 Day 12- Photo prompt: "Game"
A joyful heart is good medicine, but a crushed spirit dries up the bones.
Proverbs 17:22
 Photo: Employees from 106.9 The Light take a break to play some corn hole.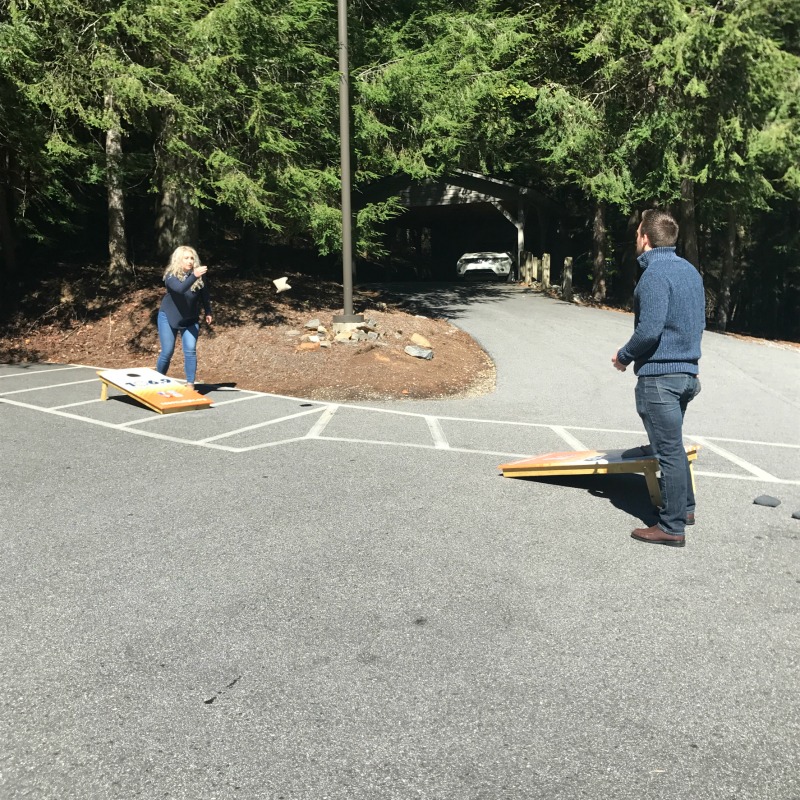 Day 13- Photo prompt: "Rustic"
Photo: One of the beautiful cabins located here at The Cove.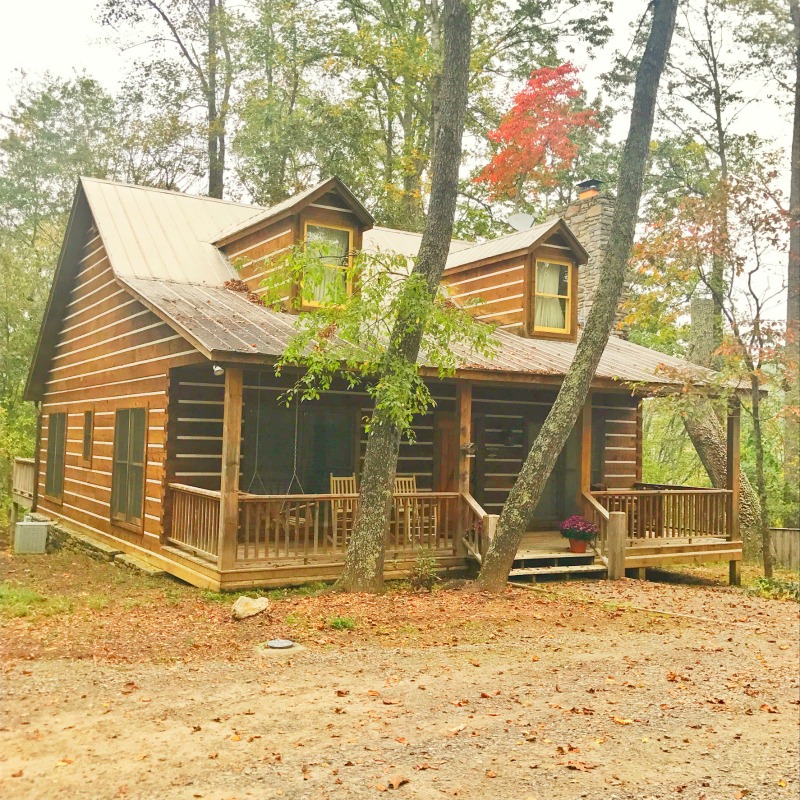 Day 14- Photo prompt: "Fall View"
Photo: View looking down at Chatlos Memorial Chapel.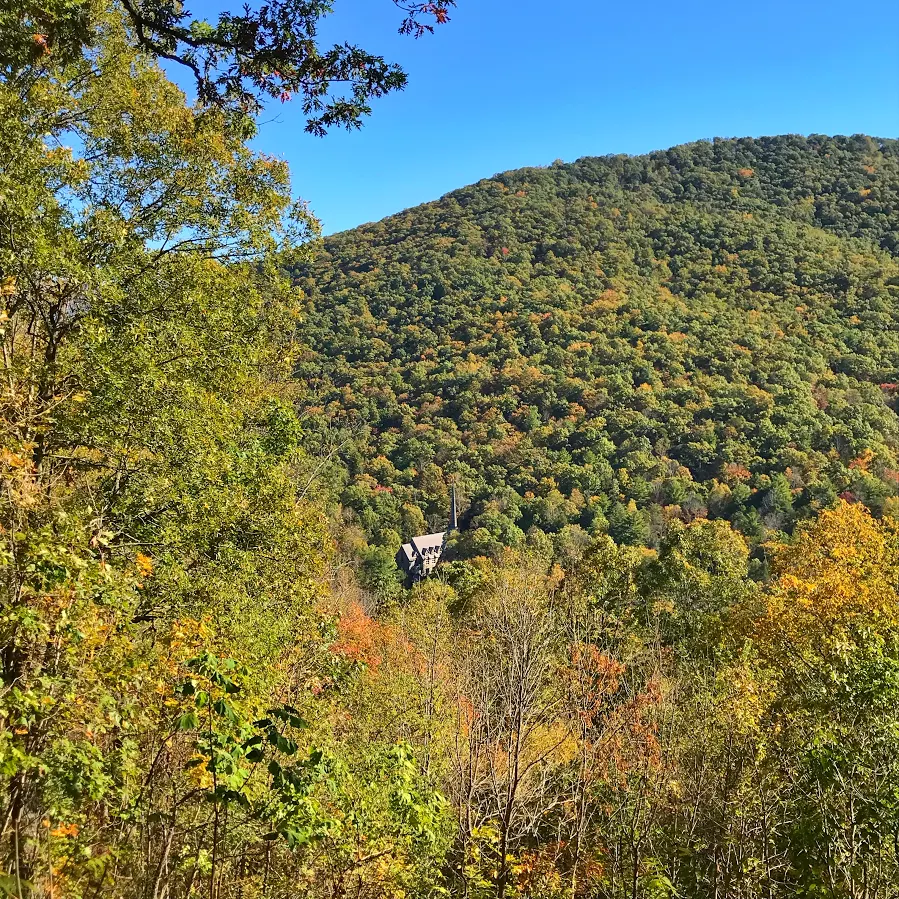 Here's a peek at what other photo challenge participants shared with us!  To see them all, visit #CoveFallPhotoChallenge in Instagram or just click here.
Click here to follow our Instagram page.
Be on the lookout for our next photo challenge in Spring 2018!
---
We'd love for you to stop by for a visit and tour the Chatlos Memorial Chapel & Visitors Center.  Both tours are free.  Click here for directions and operating hours.
Click here for a schedule of seminar, concerts and retreats at The Cove in beautiful Asheville, NC.