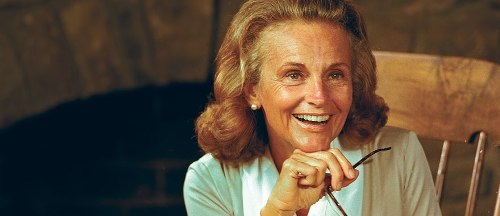 Today would have been Billy Graham's wife, Ruth Bell Graham's, 93rd birthday.   
Ruth went to heaven on June 14, 2007. 
Join us as we celebrate and remember the beautiful life and legacy of this great woman of faith.  A woman who loved people and loved Jesus! 
Watch here as Fernando Ortega sings Give Me Jesus.  This performance was produced for The Billy Graham Evangelistic Association as a tribute to Ruth.
 

Fernando Ortega will be performing at The Cove on Sunday November 17, 2013.  Click here for details and to register.