We hope you will enjoy our "Prayer Note" — an internal communication here at The Cove, created each month to remind and encourage our staff to pray. We share these with you at the beginning of each month in hopes that you, too, will be encouraged.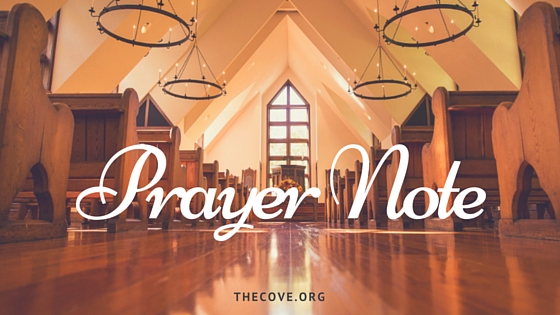 By Donna Riesen
"The soul is exceedingly ravished when it first looks on the beauty of Christ.  It is never weary of Him."   —Jonathan Edwards
While we've had some roller-coaster weather patterns in Western North Carolina during the past several weeks, springtime at The Cove does not disappoint; it's a season of beauty and new life. It's fitting that at Easter, surrounded by the breathtaking display of color, growth and rebirth, we're reminded of how God used the ugly reality of the cross—an instrument of death—to open the door to the beauty of His presence. Billy Graham spoke of the irony: "If Jesus had not risen from the dead, no right-minded person would have glorified anything so hideous and repulsive as a cross stained with the blood of Jesus…An unopened grave would never have opened heaven."
On June 1st of last year, we gathered outside The Cove's Chatlos Memorial Chapel for the dedication of Ruth's Prayer Garden. We listened as Will Graham spoke of gardens mentioned in the Bible, beginning with the Garden of Eden, the exquisite garden paradise where sin first reared its ugly head. He went on to picture the Garden of Gethsemane, where Jesus sweat great drops of blood as He prayed, knowing the cup of suffering from which He would soon drink, yet surrendering His own will to the will of His Father. Soon after, He would rouse the sleepy disciples, Peter, James and John, and feel the cruel kiss of betrayal from another. Arrested and bound, Jesus left this garden and began the walk that would eventually lead to the cross. The next garden Jesus would be seen in was the one where He would emerge from a borrowed tomb, alive forever and victorious over sin and death.
As gardens go, we all agree Ruth would be pleased with the beautiful one that bears her name, yet we also know she would point the focus away from herself and on to her Savior.
As Cove staff, it's our duty and privilege to steward the resources the Lord has blessed us with, and we're honored to be the ones to help maintain and preserve its facilities and grounds. Our Property Services and Grounds Maintenance crew works hard all year round to preserve and enhance the natural beauty of this very special place. Lodging, Guest Services, and Building Maintenance staff do a great job of ensuring that our inns and Training Center are clean, safe, welcoming and well-maintained. It's our goal that when guests arrive in this lovely mountain setting they are welcomed with hospitality and grace. While some of us play a more direct, hands-on role in caring for The Cove's grounds and facilities, each of us plays a role in ultimate goal of this special place: honoring and exalting Christ and pointing others to Him.
The story is told that after Leonardo da Vinci completed his masterpiece "The Last Supper," he invited a friend to view the finished work. "Observe it and give me your opinion of it!" the artist requested. In awe, da Vinci's friend surveyed the artist's masterful depiction of Jesus at table, surrounded on both sides by His disciples. Arms outstretched, Christ held a cup, painted beautifully with exquisite detail. "It's wonderful!" the friend replied, "The cup is so real I cannot divert my eyes from it!" Immediately da Vinci took a brush and drew it across the cup, exclaiming, "Nothing shall detract from the figure of Christ!"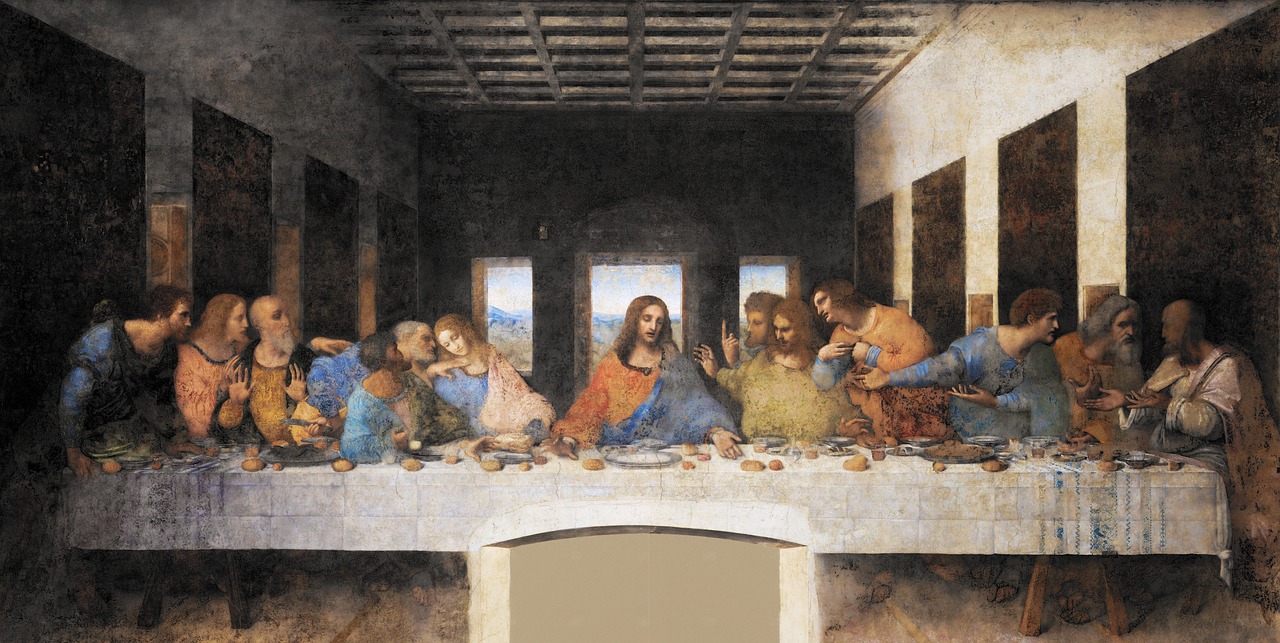 As you pray for The Cove this month, ask God to help you serve faithfully in your daily tasks and pray that He will give you opportunities to point others to Him. Pray that all those who visit The Cove will sense His presence and see His likeness in each member of our staff. Ask God to work in the hearts of our speakers as they prepare. Pray that they will proclaim His Word with power, yet with a humility that points away from themselves and on to the Savior. Let's pray that throughout every inch of this property, "Nothing shall detract from the figure of Christ!"
—Donna Riesen
---
Oh come, let us worship and bow down;
Let us kneel before the Lord our Maker.   (Psalm 95:6, NKJV)
April 2017 events to pray for:
SeniorSalt Impact Hymn Sing — April 3
(Emcee/Worship Leader: Ron Whittemore; Musician: David Gaines)
Ron Hutchcraft — April 6-8
An Evening at The Cove with David Phelps — April 27