Matthew West, fresh off his appearance at the recent Will Graham Jersey Shore Celebration in Ocean Grove, NJ, will perform at The Cove on June 23.
The concert will be a mix of older, more familiar songs from the radio, as well as songs from his latest album, The Story of Your Life.
"As a songwriter, every song has a story behind it, and I am excited to play in an intimate setting like the Cove, because I'll get to dive in to some of the amazing stories that inspired these songs," he explained.
West's hopes and prayers for this Evening at The Cove go far beyond music and entertainment. It's about the most important connection a person could ever make—a connection with God. To register for this event, click here.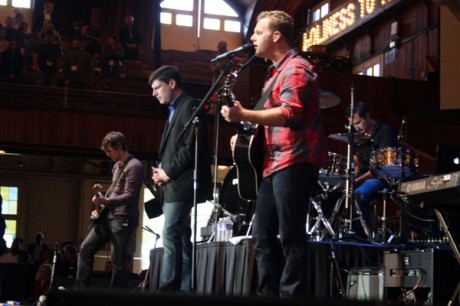 Matthew accepted Christ watching a Billy Graham Crusade on television when he was 13. Joy Allmond from BillyGraham.org spent some time with Matthew and discussed his long-standing relationship with the Billy Graham Evangelistic Association. Click here to read the story.