Only a few spots remain for the Ladies Christmas Luncheon at the Billy Graham Training Center at The Cove on the afternoon of Dec. 4. Tickets are $20 and include a meal along with a special inspirational message and musical program. For more information, call (800) 950-2092.
Rachel-Ruth Bell Wright, Anne Graham Lotz's daughter and granddaughter of Billy Graham (and namesake of Ruth Bell Graham), will provide an inspirational message. Guests will also enjoy music from "Erin Elizabeth," a duo made up of two sisters – Erin Bailey and Meagan Elizabeth Brown – from the musical group The Brown Family.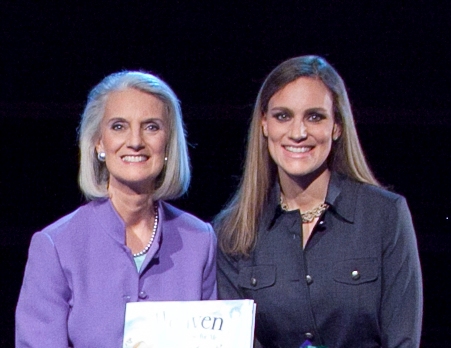 Other Christmas Happenings at The Cove
In addition to the Ladies Luncheon, other Christmas events at The Cove include SeniorSalt Carol Sings, Christmas at The Cove concerts and more. While all of these events are very popular and fill up quickly, some spots are still available. The complete schedule is available at www.thecove.org. Call (800) 950-2092 for the latest information on availability.
The Cove will be adorned for the season with decorations including vibrant poinsettias, ornamented Christmas trees and a Nativity in its lobby. Guests are welcomed to visit the Chatlos Memorial Chapel, which is open daily Monday through Friday from 9 a.m. to 5 p.m.