Welcome to Kendra Graham's Online Bible Study! This is a place where we can come together and share in our journey towards Scriptural truths and spiritual maturity. We pray this will be a safe, respectful, resourceful place to come and discuss God's Word…to discover What it says…What it means…and What it means to you!
Make sure you don't miss a post, just enter your email in the "Subscribe Via Email" box in the upper left hand corner of our blog. It's free and you'll receive these posts straight into your email inbox.
Kendra Graham notes from Daniel 10:12
"From the first day that you set your heart to understand and to humble yourself before your God, your words were heard."
THE FACTS:  
From the FIRST DAY you SET your heart to understand and humble yourself before God, your words were heard.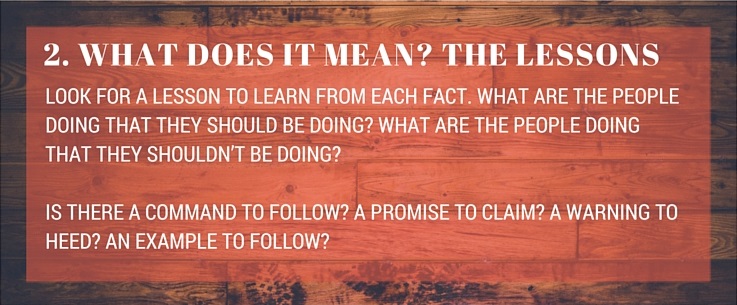 THE LESSONS:   
Humility vs Pride…. this is the battle isn't it?  This verse is really powerful.  Pride drives us from God.  "There they cry out, but He does not answer because of the pride of men" Job 35:12.  God does NOT hear the cries of the prideful, but of the humble, He does.  Proverbs 29:23 says, "A man's pride will bring him low, but a humble sprit will obtain honor."  Isn't that just the opposite of what we think?  IF we are humble, then we will be walked over, we will be looked at as weak, and we will not get anywhere in life…. but here, in God's Word, the opposite holds the Truth.  When we bow to our pride, then we are exalted.  When we bow to our pride, then our prayers are heard.  This is SO HARD.  Humility goes against all that is in me…. whether my pride comes in the shape of arrogance or self-pity… my pride is big and at times seems like an insurmountable obstacle in my life.
In this verse in Daniel, it says, "From the first day you set  your heart to humble."  The word "set" is the Hebrew word, "nathan" which means: to grant; to be delivered up, to be put upon, to permit, to humble to."  THAT IS HARD.  Maybe not for you… but I am a fighter unfortunately.  From the first day that I allow God to grant me humility… set my heart to allow God to deliver humility to me…. uggggggh…. sigh…. HARD…. who wants two heaping scoops of humility… maybe three or four if we allow God to do what He wants to…. wow… why would He do this?  Why does God want to humble us so much?
God wants to humble us so that we can see that He will come through for us when we have complete and total dependence on HIM, and not ourselves.  To see that when we are humble, open, feeling like a sitting duck ready to be destroyed, HE WILL fight for us and defend us.  God wants to humble us so that we can see and know that HE IS FAITHFUL and will be faithful to US… it's not just a tagline that New Testament pastors preach every Sunday, but meant to be a way of life.  When we are humble we are more able to show grace to others and be a testimony of what God will do for His people.  God wants to exalt us in HIS time in HIS way, not our own… and that only comes through humility.  To obey God… takes humility…
Humility is NOT natural, and not easy… it wasn't meant to be, that is why even Daniel, the great prophet, had to "set" — had to "determine," had to "purposely choose" to humble himself before God.  It takes strength to set your heart to humble and obey God instead of fighting for yourself and your own reputation. It's easy and natural, to allow personal pride to rule the day.  We love to self-protect.  We love to judge.  We love to fix problems ourselves, but God wants us to pray in dependence upon Him.  God will not abuse your humble state but will protect you, be your refuge and be your God.  God hears the words of the humble from the very first day that we set our hearts to do so.  We are not setting ourselves to humble under the hand of man who seeks to destroy, whose intentions are evil, but God pleads with us to set ourselves to humble to a loving God who is relentless for us, loving us more than we could ever comprehend.
When it comes down to it… we don't understand the ways of God and often we have more questions than answers…. but if we could humble ourselves, God would hear our prayers and heal our lives, families, churches, cities, and nation.  The story begins with you and me setting our hearts to humble before God.  Each of us given a unique fingerprint so that God could leave His unique imprint of faithfulness in our lives to the world around us.  If only… you and I would set ourselves to allow God to humble us before Him.
WHAT DOES IT MEAN TO ME?
What steps will I take to set my heart to humble before God?  Has God asked a certain type of obedience out of me but my pride is preventing me from doing so?  Speaking to a colleague? family member?  Friend?  Boss?
LIVE IT OUT:  
Obey God today where He leads you, in what He asks you to say, and what He asks you not to say.
LORD, help us to begin to obey you in the small things every day as we set ourselves to humble before you daily.  Give us the strength to even pray that prayer, as we fight against it.
– Kendra
P.S. Ladies, registration is open for my 2018 Women's Bible Study at The Cove.  Let's get together seven Tuesday evenings in January and February and dig into the Word of God.  Register online today.