But the angel said to them, "Do not be afraid. I bring you good news that will cause great joy for all the people. Today in the town of David, a Savior has been born to you; He is the Messiah, the Lord."
Luke 2:10-11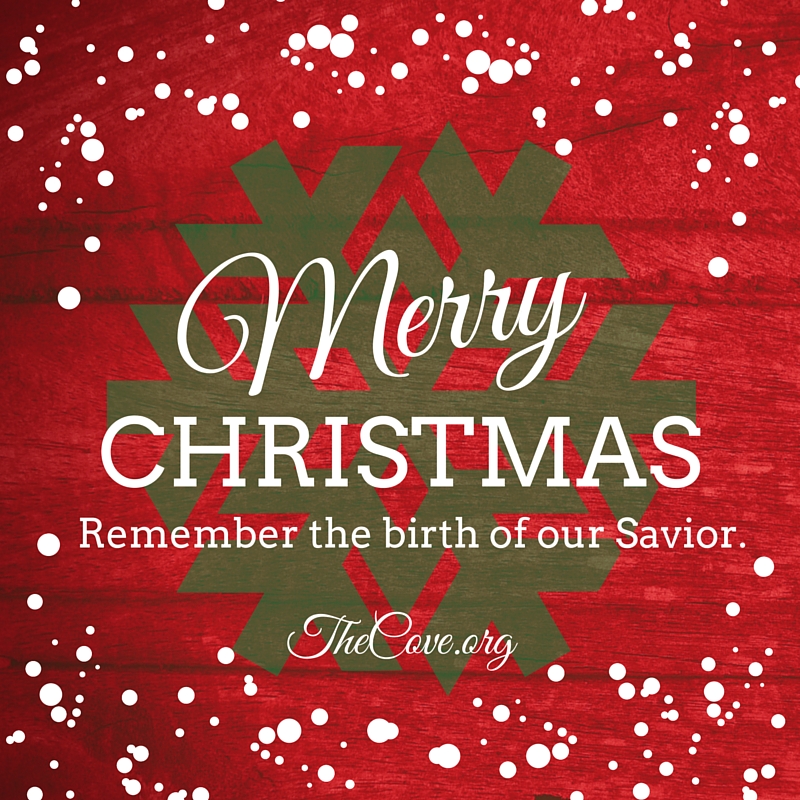 Praying you feel His presence and the magnitude of this most precious gift.
Merry Christmas from all of us at The Cove!
Join us in 2016! Click here to see what's going on next year at The Cove.