Welcome to Kendra Graham's Online Bible Study! This is a place where we can come together and share in our journey towards Scriptural truths and spiritual maturity. We pray this will be a safe, respectful, resourceful place to come and discuss God's Word…to discover What it says…What it means…and What it means to you!
Make sure you don't miss a post, just enter your email in the "Subscribe Via Email" box in the upper left hand corner of our blog. It's free and you'll receive these posts straight into your email inbox.
Kendra Graham notes from :  Psalm 62:12a
"And lovingkindness in Thine, O Lord…"
THE FACTS:  Lovingkindness is Thine, O Lord..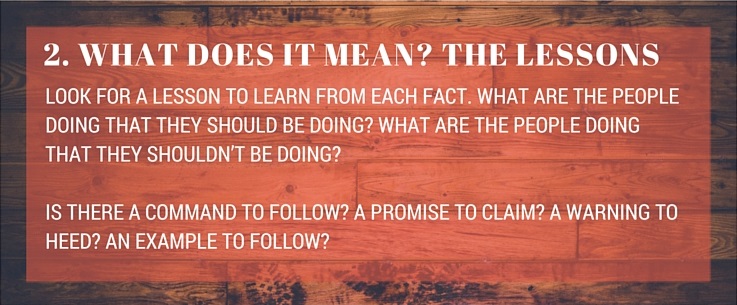 THE LESSONS:  
Have you heard the song, "Good Good Father" by Chris Tomlin?  This is the song rolling around my heart and mind as I review for the Bible study workshop tonight at the Cove.
The word "lovingkindness" in the Hebrew is the word "checed"… this is a word that's difficult for scholars to define because it has such a deeper meaning than we can articulate.  The closest meaning they have agreed upon is this: "the loving kindness of a father toward his child."  God moves to us with the love that a father has for his child.
I understand that not all of us had that "perfect" father experience… but the love of God towards us, is just that… the perfect father experience.  God rules with a "fatherly rule."  The kindness of a father speaks to the motivation and the heart that God has towards us.  God rules with fatherly tenderness.  God rules with the fatherly wisdom of what is best for us… not necessarily what we want or think we are entitled to.   He knows what we need before we even think we need it–before we cry out for help He is there to #deliver us.  He is perfect in all of His ways.  He loves us more than we even accept, so much in fact, that He sacrificed His own life for us, so that we might live. It's who He is.
God's love toward us  not only implies love and tenderness, but it implies the fact that He is to be followed, to be listened to, to be surrendered to.
Surrendering to follow our good, good Father is a challenge, isn't it?  We don't trust that He has our best in mind.  Often we think God just wants to hurt us…if only He would bend to our every whim, then we would trust Him.
I argue, it is precisely that He does not bend to our every whim which is the reason to trust Him.  Praise God we have a heavenly Father who can see what is for our best! Praise God we serve a God who moves towards us in fatherly tenderness when we don't deserve it!  Praise God He is a Father who is desperate to spend time with us, walk with us, lead us, and guide us!  God rules from a compassionate heart, He loves you, He loves me!  This is the intimacy of God for us: His hand made creation.
Oh, that through this study, this year, you would find an intimacy with Jesus that you have never known.  We don't know what challenges 2017 will hold, but what we can be assured of is this:  "Many are the afflictions of the righteous, but the LORD #delivers him out of all of them!"  Psalm 34:19.  May we run to and find refuge in the arms of our God, full of the lovingkindness of a good, good Father.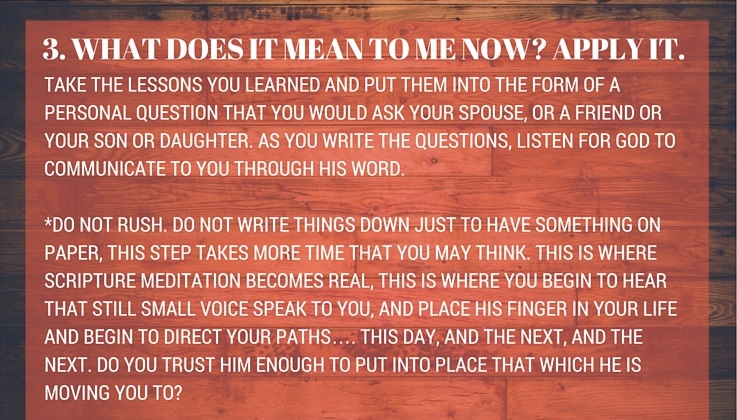 APPLY IT:  Where is God calling you to trust Him?  Do you believe that He wants the best for you?  How has God tried to show you how loved you are by Him?  Do you fight His love or accept it?
LIVE IT OUT:  Determine to spend time with God on a daily basis, in His Word, claiming His character.
___________________________________________________________
What Scripture are you studying now? What have you learned? How has the Lord spoke to you? Share with us in the comments section.
__________________________________________________________
If you're in the local area and can attend our free annual Women's Bible Study at The Cove it starts tonight!  We'd love to see you in person.
Registration is open and you can sign up online for Kendra's evening study or by calling 1-800-950-2092.  (Click here to sign up for the morning study with Jane Derrick.)
Watch, as Kendra shares what you can expect from her study on the book of Esther:
NOTE: If you are unable to attend Kendra's winter Bible study at The Cove in person (January 10 – February 21, 2017),  we will continue the online study as well, using lessons shared during the LIVE study.  We are also streaming the study LIVE via Periscope.  Can't watch live?  Don't worry, you can catch the replays in the Periscope app indefinitely.  We will begin streaming LIVE each Tuesday evening around 7:15 p.m. ET (give or take a few minutes).
Not sure how to use Periscope? 
1. You must first sign up for Twitter (it's free).  Click here for step-by-step instructions.
2. Then you sign up for Periscope (it's free).  Click here for step-by-step instructions.
Make sure to follow The Cove on Twitter and Periscope, so you will be notified when we go LIVE.  We are @TheCoveNC.
UPDATE from January 10th study: Friends, we had major technical difficulties with the LIVE streaming.  We are chatting with the tech people at Periscope and Twitter and hope to have it up and ready to go next week.  We apologize for any inconvenience.  Please pray this will get figured out.