Welcome to Kendra Graham's Online Bible Study! This is a place where we can come together and share in our journey towards Scriptural truths and spiritual maturity. We pray this will be a safe, respectful, resourceful place to come and discuss God's Word…to discover What it says…What it means…and What it means to you!
Make sure you don't miss a post, just enter your email in the "Subscribe Via Email" box in the upper left hand corner of our blog. It's free and you'll receive these posts straight into your email inbox.
Kendra Graham notes from Matthew 16:18
"I also say to you that you are Peter, and upon this rock I will build My church, and the gates of Hades will not overpower it."
THE FACTS:  
I say to you Peter, upon this rock I will build My church, and the gates of Hades will not overpower it.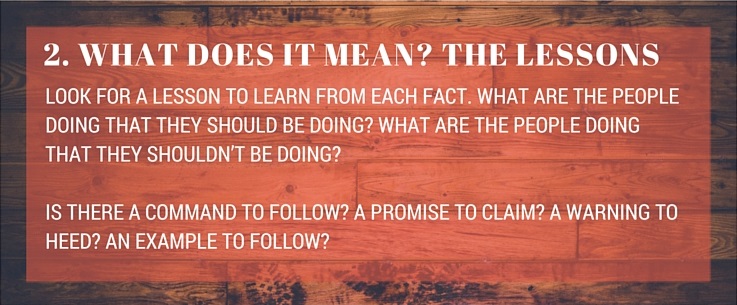 THE LESSONS:   
Jesus traveled 25-30 miles from Galilee to Caesarea  Philippi with his 12 disciples to give a 10-minute lesson.  Jesus will go to whatever length He has to so that we understand the lesson that He wants to teach us.
Caesarea Philippi was an abased place.  If the disciples had a hard time going to "the other side" of the Sea of Galilee because of the Roman Decapolis, then Caesarea Philippi would have never been a place on any of their bucket lists!   Jesus had a lesson that the disciples needed to learn "on site" so when He would later say, "Go therefore into ALL the world and preach the Gospel," the disciples would understand that statement to mean ALL.  This was one of the very last lessons Jesus would teach them physically.  After this journey, Jesus would make His way to Jerusalem and the cross.
Caesarea Philippi was a wicked and vile place.  The nickname for this place was literally called "The Gates of Hell" where the pagan fertility god Pan was worshipped.  In this place, there was a large cave where a huge amount of water ran out into what historians wrote to be a bottomless pool of water.  The people of that time believed that it was here that the god Pan and the fertility gods disappeared down to the underworld–to Hades itself.  People from all around the world would come here to beckon with vulgar acts the return of these spirits to bless their lives and give them fertility.  This, the "gates of Hades", is a dark, powerful, evil place of conjuring evil spirits up in order to get their hearts desires. This place was wicked, ungodly and evil, contrary to everything in the Torah.  This place was such an abomination that Jewish tradition has it that when the Messiah would come, the gates of this place at Caesarea Philippi would be destroyed beforehand because the two would not be able to co-exist at the same time.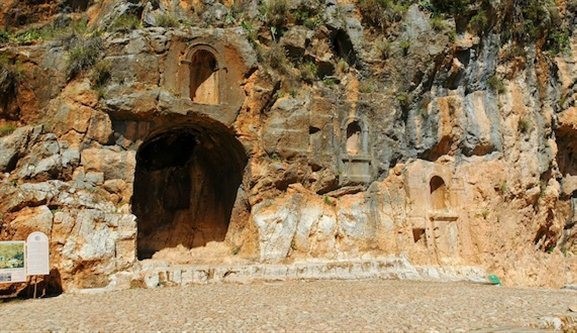 So, Jesus began to teach, at the foot of evil with boldness and certainty, needing His disciples to know with their hearts who He is.  Jesus proceeds to ask a question, "Who do men say that I am?"
 The world is very confused and debauched, desperate to know who holds the keys to life.  People are willing to sell their souls for their desires, looking for someone or something to hold on to, to believe in.  In a world full of false gods… where is the True God?
The disciples began to give their list of who men say that He is… a prophet, Elijah, Jeremiah or others.  Then Jesus, makes it personal, "Ok, now, who do YOU say that I AM?"  Is Jesus just another prophet who will die a martyrs death?  Is Jesus just a hope of God to come?  Who is Jesus?
Simon Peter with boldness speaks with authority as he says, "You are the Christ the Son of the Living God!"
"Blessed are you, Peter!"  Jesus explains that it is God Himself that revealed that to Peter.
Peter boldly stated Jesus is the Son of the Living God, then Jesus turns to Peter and says, not even these gates of Hell, this formidable stronghold of evil, will be able to stand against him as he preaches the Truth with boldness and authority.  On this rock, I will build my church.
WHAT?  Remember where they are… they are at the base of this mountain carved out by Alexander the Great to honor the evil disgusting god, Pan.  Upon this rock?  Was Jesus pointing to that rock?  Remember they walked 25-30 miles for a lesson on site….
That rock represents everything that is evil, hopeless and broken in the world that we live in.  The commission is for you, Peter, and the rest of you to GO! Go into this world and preach the Gospel! A Gospel that will bring those people at the base of that rock true hope and life! Go into this community and build My church!  Replace their lie with the Truth.  AND… when you do, the gates of Hades will NOT prevail against it.  Think about it…. a gate is defensive.  A gate keeps people out.  So Jesus says, "Go on the offensive! Go through those gates, even those gates will not prevail against the authority of the Gospel."
Jesus then turns and says, "IF ANYONE wishes to come after me, he must deny himself." IF ANYONE.  Not just the good Jewish men and women from their home at Capernaum, but ANYONE… even if any of these pagans here partaking in this filthy ritual want to truly find LIFE and find it abundantly they are invited to follow Me just as you 12 have been invited to do so.  Can you see it?  Can you hear it?  Jesus calling to a pagan world from the depths of His soul…. these rituals are not where hope and value and purpose and meaning are found!  This debauchery leads to brokenness and hurt and heartache!  COME! Follow ME!  What are you giving in exchange for your soul??? If you follow Me, you will find LIFE!  It's like Jesus was beckoning not just His disciples but the lost world to "COME to ME and LIVE!" Matthew 16:24-27
Upon this rock, the very doorstep of the Devil, Jesus proclaimed Truth with boldness and courage as He then turns to make His journey to the cross. Jesus was lighting that fire of courage and boldness inside of His disciples.  People will be #delivered and set free to #LiveBOLD powerful lives.  Oh, to  LIVE and have that abundant life that is only through Jesus.  Hope, peace, love found in the ABSOLUTE TRUTH of God's Word.
We get so confused by the world, don't we?  I just helped my daughter with a poem tonight where she had to identify with the "post-modern world".  We are enlightened now.  There is no absolute Truth.  If you want to believe in the god pan, then go for it.  If you want to believe in yourself, go for it.  The only "Truth" that will be found in the end of it all is a world without peace, without hope, without love, and without God.  Everyone and everything, in the end, will let you down and leave. BLEAK.
Our worlds are really not that much different from the first-century world.  The pre-modern world was just as abased and hopeless as the enlightened post-modern world.  Hopeless people looking for truth, hope and love.  Hopeless people needing a relentless God whose Word is TRUTH.  A Truth that will hold through the questions, doubt, and heartache.  A Truth that indeed will "set you free".  A Truth that demands a holy payment for unholy sin.  A Truth that doesn't flinch or change through the ages.  SO Jesus, God with skin on came and His name is Jesus, Wonderful Counselor, Almighty God, Everlasting Father, Prince of Peace.
The gates of Hades at the foot of Mount Herman in Caesarea Philippi are in ruin.  The Word of the Lord endures forever, and His church continues to be built each and every day even in the most evil and dark corners of the earth.
WHAT DOES IT MEAN TO ME?
Who do YOU say Jesus is?  Jesus said He is the Way, the Truth and the LIFE in John 14:6.  DO YOU believe that?  Everyone will have to answer that question.  Who do you say Jesus is?
What formidable stronghold have you been called to #LiveBOLD and proclaim Jesus to?
LIVE IT OUT:  
Go into all the world reflecting the love and passion of Jesus to a dying, confused and hopeless world.
– Kendra
P.S. Ladies, registration is open for my 2018 Women's Bible Study at The Cove.  Let's get together seven Tuesday evenings in January and February and dig into the Word of God.  Register online today.