Welcome to Kendra Graham's Online Bible Study! This is a place where we can come together and share in our journey towards Scriptural truths and spiritual maturity. We pray this will be a safe, respectful, resourceful place to come and discuss God's Word…to discover What it says…What it means…and What it means to you!
Make sure you don't miss a post, just enter your email in the "Subscribe Via Email" box in the upper left hand corner of our blog. It's free and you'll receive these posts straight into your email inbox.
Kendra Graham notes from :  Luke 8:22-24
"Now on one of those days Jesus and His disciples got into a boat and He said to them, "Let us go over to the other side of the lake." So they launched out.  But as they were sailing along, He fell asleep; and a fierce gale of wind descended on the lake and they began to be swamped and to be in danger.  They came to Jesus and woke Him up, saying, "Master, Master, we are perishing!"  And He got up and rebuked the wind and the surging waves and they stopped, and it became calm."
THE FACTS:  
Jesus and His disciples got into a boat. HE said go over to the other side of the lake.  They launched out.  As they were sailing, He fell asleep, a fierce wind descended, they began to be swamped, danger. They came to Jesus, "We are perishing" He rebuked the wind it became calm.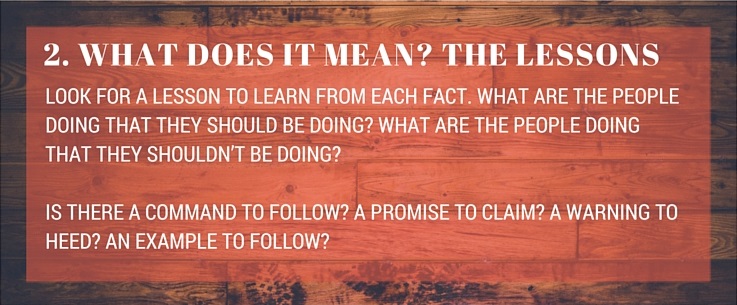 THE LESSONS:   
The disciples of Jesus were fishermen from Capernaum.  Capernaum was a very religious Jewish community.  The people of Capernaum wanted to honor God, live for God, and follow all of God's commands, so this particular community was very careful to keep themselves separate from the encroaching Roman territory.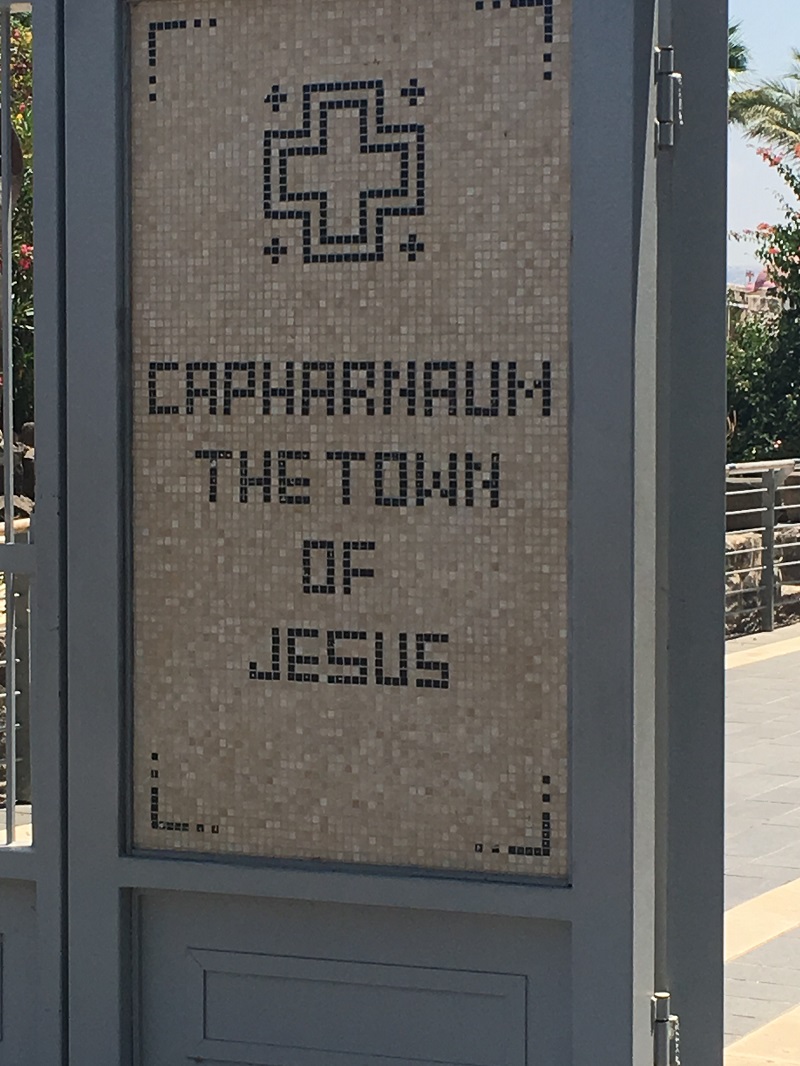 Across the waters from where these Jewish fishermen were living was an entirely different world, a Roman world.   Roman gods, Roman culture and the Roman worship of Cesar would be found across the Sea of Galilee.  To go across the sea to the other side is a big deal, and I think that fact is lost when we read these stories today.  It's important to know that these fishermen would have NEVER "gone to the other side" for fear of being disobedient to God.  Capernaum was a placed that strived to be separate from the world, unto God.
Jesus said, once they were in the boat… "Hey, let's go to the other side".  GULP.  I LOVE that their response is…. "so they launched out."  What obedience.  THAT STATEMENT IS A BIG DEAL… don't miss it!  This shows the trust that these men, who were only fishermen — BIG TIME RULE FOLLOWERS — had in the leadership of Jesus.   No arguing, no debate, they launched out.  If Jesus is going to the other side, so are we.
Often I find myself on the shore having a 3 point debate on why launching out is not going to happen and is wrong.  Yes, I would and have argued with God…. a lot… surely I am not alone in that.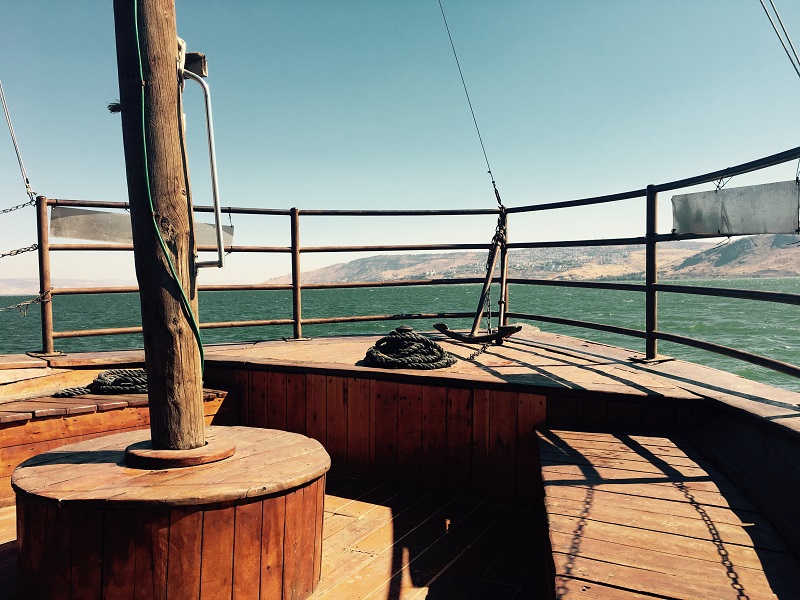 Once they launched out, what happened?  WIND DESCENDS… the boat took on water! Huge gale force winds showed  these men that death was only a moment away!
Seriously, If you are one of those religious fishermen, what comes to mind if you are in that boat bailing water and thinking you are going to die?  Jonah?  Oh, we have read about a storm like this!!!!  Jonah was on his way to a place he should not have been, and so GOD sent a storm and a ginormous fish to turn his little body around.
SEE?!?!?!  God is trying to send us a message!  We should STAY AWAY FROM THE OTHER SIDE!  More SOLID reasons why NOT to follow Jesus on this journey! The other side with the Decapolis, the Roman gods, the paganism…. we have always been told to STAY away and here we are… we listened to this "Master" which means teacher with authority, or Rabbi, and has He lead us wrong?  We should have questioned Him on the shore!  We should have tried to talk Him out of it!  Jesus was wrong to tell us to do this, and now… now, look where we are!!!!
Sometimes, yes, God can send storms like Jonah to get our attention because we are veering hard away from where God has called us to…. but…. sometimes, God actually leads us personally into a storm in obedience.  When we follow Jesus and obey, the enemy will do anything he can to keep us from doing it.  Jesus, relentless for His handmade creation, is going over to the other side to claim one man back from the enemy.  Why would the enemy just let them go, and be ok with that?  The other side is PRIME ENEMY territory.  JESUS is to STAY AWAY, Hands OFF!  Right?  Of course there would be push back.  Instead of being surprised by it, we need to start expecting it.
The important thing to remember here is that it was not the disciples idea to go to the other side…. Jesus told them to.  When Jesus leads us, we are not going out alone because it sounds like a great idea, we are going out with Jesus in the lead.
When the storm hit, Jesus was right there to run to.  ANOTHER great decision by the disciples.  If we go out alone, or ahead of God, or in a different direction than God is leading… we have to go back to find Him… Jesus was RIGHT there…. in the bottom of the very boat, in the same location.  Jesus rebuked the wind, and soon they all found themselves on the other side where they were faced with another challenge to get out of the boat, in to the Roman world.  The disciples were being trained to trust Jesus in the places He leads and the people He leads them to.  Peter would eventually find himself being called to go to the Gentiles and eat their food (HARD for a Capernaum fisherman who knew and followed the Jewish law)….  so this lesson, on this day… on this sea… with Jesus physically with them was a very important lesson.  Jesus would go first, so later the others could go and do likewise.
How about you?  Would you have been caught in that storm, or would you have watched from the shore, careful to never launch out in the first place?  Do you immediately turn back at the first sign of difficulty, or do you trust that Jesus has gone before you and so as Jesus leads you will continue to go?  Are you in a sea of chaos today, knowing that Jesus has led you where you are, but things seem to be falling apart more so than falling into place?
Let's pray for each other so that as we are hard pressed on every side we are not crushed.  To follow Jesus will mean taking up our cross and following Him… even into the storm.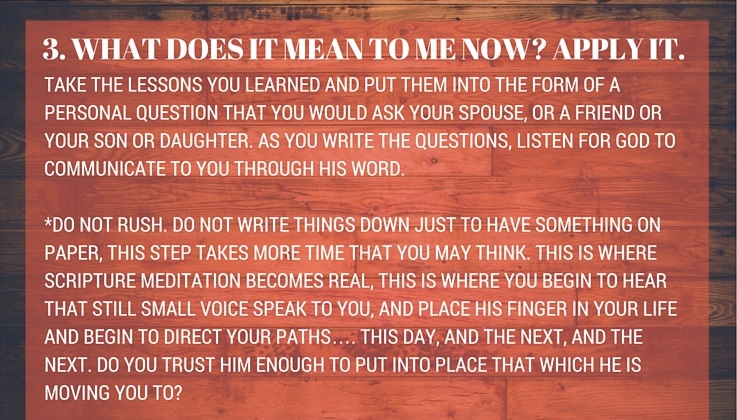 APPLY IT:  
When have I known God was leading me somewhere and I refused to go because it just didn't make sense?
When did I obey without question and walked right into a storm?  How did you see God work in your life through that storm?
Is there a testimony of obedience in a storm you would be willing to share to encourage others?
LIVE IT OUT:  
Ask God daily where He is leading you, and then ask for the faith, strength and courage to follow, whether it's getting into a boat you don't like, or out of a boat into a land you don't want to go to.
How can we pray for you today?  Please share your requests so we can lift each other up as we follow Jesus in different directions together.
---
What Scripture are you studying now? What have you learned? How has the Lord spoke to you? Share with us in the comments section.