Welcome to Kendra Graham's Online Bible Study! This is a place where we can come together and share in our journey towards Scriptural truths and spiritual maturity. We pray this will be a safe, respectful, resourceful place to come and discuss God's Word…to discover What it says…What it means…and What it means to you!
Make sure you don't miss a post, just enter your email in the "Subscribe Via Email" box in the upper left hand corner of our blog. It's free and you'll receive these posts straight into your email inbox.
Kendra Graham notes from :  John 18:1-2
"When Jesus had spoken these words, He went forth with His disciples over the ravine of Kidron, where there was a garden, into which He Himself entered, and His disciples. (2) Now Judas also, who was betraying Him knew the place for Jesus had often met there with His disciples."
THE FACTS:  
Jesus had spoken these words, went forth with disciples over ravine, where there was a garden, into which He entered and disciples.   Judas betraying Him, knew the place, Jesus often met there w/ disciples.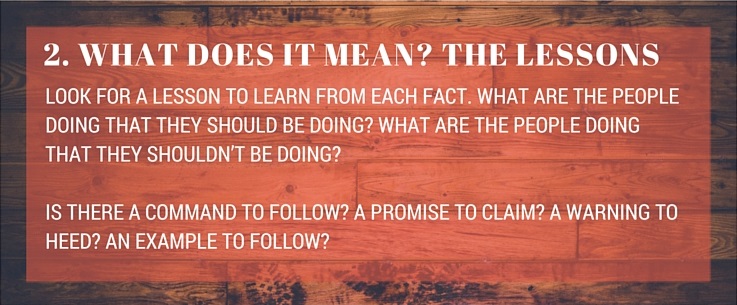 THE LESSONS:   
Night had fallen.  Jesus had taken time out with His disciples in the upper room, breaking bread with them and pouring wine, symbolizing what was to happen within the next 24 hours. Judas had left the last supper to go and do what he intended to do.  Jesus went forth.  Those are powerful words…  Jesus went forth, knowing what Judas was in the process of doing, knowing what was on the horizon, knowing that truly His body was going to be as broken bread and poured out wine…. yet…. He went forth.
Jesus and His disciples made their way through the city, out of the east side gate, over the ravine of Kidron, and into the garden.   Was there a chill or a dampness to the night as they approached the little brook there?  Did the disciples have to tighten their outer garments to keep warm?
The garden was in sight.  This was a garden place that the disciples knew well… ALL the disciples knew well, even Judas.  Jesus could have gone to a different garden… a different town… but no, this night, this is why He came, so He went forth.
How often had Judas met Jesus there?  What sermons, what individual chats did they all experience, there in that place that were not written for all of us to know?  How personal was this place to them?  To Judas?  Very personal… they knew it… the words are not… "Yeah… I think I know where you are talking about…" or "Let me pull that up on google maps"… Jesus met OFTEN there WITH them– THERE–His disciples, His best friends.  Have you ever wondered if the reason Jesus often met there, in that garden place, was to ensure that this moment, this night would happen?
You see, we desperately need Jesus to go through with this, or we are doomed.
Every person who experienced a miracle in the ministry and life of Jesus, needs Jesus to go through with this night, lest their infirmity be returned 100 fold…. we were not created to carry the burden of our own sin…. so Jesus went forth, leading the charge, not hiding from it, compelled by His great love for us–His handmade creation.
This particular garden is located on the east side of Jerusalem and in a few hours from this moment, Jesus will be drug from the east side of Jerusalem, and in the end will be lifted up high on a hill, on a cross on the west side of Jerusalem.  Jesus will complete it all, for all.  Sin will be put away as far as the east is from the west.  So, you see, we need Jesus to not shrink back here, and so Jesus went forth.
Jesus went into the garden that night, not only to pray for the strength needed, but He went to that garden–to that place–that night, to be found, by the one betraying Him.  Have you ever thought about that?  Jesus did not go to hide, He went to be found.  Jesus came to be found by you and me, so He shows up in places that we know well, so that we won't miss Him.
I reflect back in my childhood all the way through today, and I see distinct places where Jesus was found along the way.  I see His providential hand moving the scenes even if I missed it at the time.  Jesus came to be found by you, too!  If you have never found Him, spend this time before Easter, in this period of lent, looking for Him, asking Him to open your eyes, so that you can see Him. Jesus endured this night, not to play some mystical hide-and-go seek game with you… but He went forth to be found.  Don't miss Jesus this Easter!
I love those who love Me; and those who diligently seek Me will find Me. Proverbs 8:17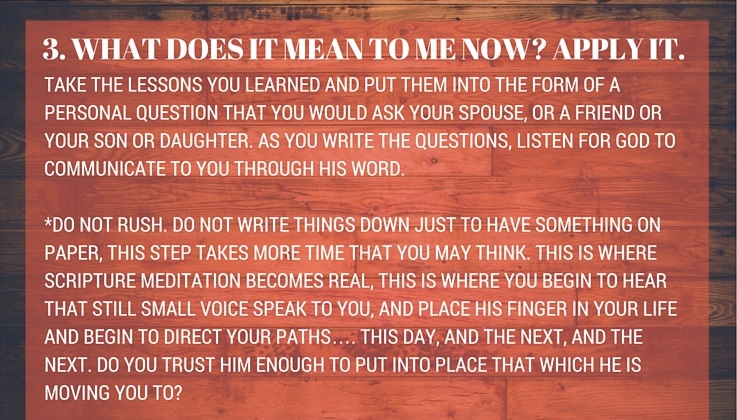 APPLY IT:  
Where can Jesus be found in your life?
Will you ask Jesus to reveal where He is, if you cannot see Him?  Sometimes, it comes down to the fact of our pride… we don't want to know because we want the excuse that God has abandoned us… but God with skin on went forth to be found this night in the garden… for you, and for me.  Let's start fixing our hearts on the Truth, even if it's hard.
LIVE IT OUT:  
Today, see where Jesus can be found in my life, whether it be in an ordinary or extraordinary place, and thank Him specifically for that.
---
What Scripture are you studying now? What have you learned? How has the Lord spoke to you? Share with us in the comments section.