Welcome to Kendra Graham's Online Bible Study! This is a place where we can come together and share in our journey towards Scriptural truths and spiritual maturity. We pray this will be a safe, respectful, resourceful place to come and discuss God's Word…to discover What it says…What it means…and What it means to you!
Make sure you don't miss a post, just enter your email in the "Subscribe Via Email" box in the upper left hand corner of our blog. It's free and you'll receive these posts straight into your email inbox.
Kendra Graham notes from :  Esther 9:29
"Then Queen Esther, daughter of Abihail, with Mordecai the Jew wrote with full authority to confirm this second letter of Purim." 
Your Extraordinary Call
THE FACTS:  
Queen Esther, daughter of Abihail, with Mordecai the Jew wrote with full authority to confirm Purim.
He sent letters to all Jews in kingdom of Ahasuerus, words of peace and truth.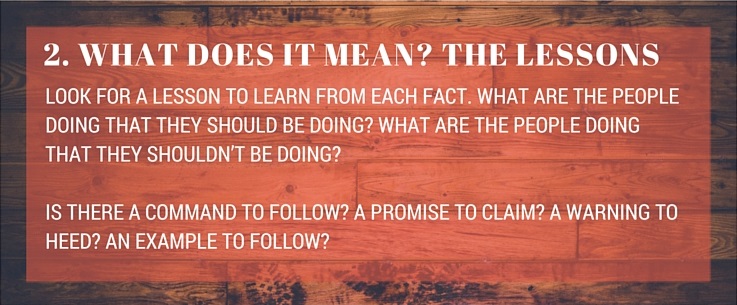 THE LESSONS:   
Esther was not just "Esther" she was "Queen Esther." Esther had been queen for about 6 years at this time… it was not new, she just had no idea of the influence and authority she had been granted until she "selah-ed" … paused… simmered in who God is, what His promises are for her, and then stepped in the faith that God's promises and His Word would hold.
It was in the stepping that she found that God had gone before her and had already #delivered her.  What did Esther already have that God wanted to use???  Well… in chapter 5 Esther put on her royal robes…. that was the start.  God was not going to use something she didn't have… God had already #delivered her with something she DID have.  Here in chapter 9… Esther is finally stepping into the authority she was given and she used…. a pen.  Esther picked up that pen with ALL AUTHORITY… I love that she is daughter of Abihail… she is still that orphaned girl–an ordinary girl with an extraordinary calling–that picked up a pen and wrote with authority! Esther surrendered the ordinary she had in her hand to Almighty God and He made it extraordinary… drawing His people unto Himself.  Esther's faith drew a nation NOT TO HER but to GOD!
God used a stick in the hand of Moses.  God did an awful lot through that seemingly ordinary shepherd's stick, to again, draw HIS people to Himself.  In John 21, the disciples had a fishing net in their hands… God changed the use of that net for fish, to a net for men and began to draw a dying world to Himself.  God used their net, to bring His hand made creation to HIMSELF… not to the disciples.         Look what God can do through ordinary items that He has put in our hands!  The problem is that often we want in our hands what someone else has in their's or we want the spotlight, and the glory for ourselves.  "If God would only give me "that"… well then I could really reach people for Him."  Our focus is not quite right, often due to the lack of "selah" … a pausing to simmer in who GOD is, not who we think we are.There is an extraordinary call on your ordinary life.  Stop getting bogged down in believing your purpose is less than it is because all you have are the mundane repetitive things of life! Instead ask God to give a new meaning to your mundane!  Ask God to transform the mundane to extraordinary even in those little things you do.  Watch God use your mundane to draw your kids, your neighbors, your Sunday school class, or even that person your meet in the line at Walmart, to Him for His glory.In Ephesians 1:18-23, Paul pleads that we would know the hope of our calling, and greatness of the strength and power of Jesus on a personal level.  We have spiritual royal robes, that many of us have yet to don.  Oh that we would submit and surrender that which is in our hand, and see what God will do with it.  It will take courage.  It's time to stand.  You are not alone. #deliveredwithpower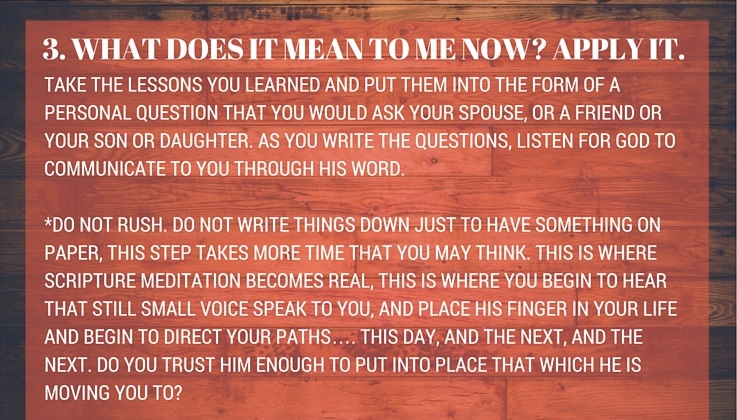 APPLY IT:  
What is in your hand currently that God wants to use in an extraordinary way to draw His people to Him and His glory?
 Are you willing to ask God what is in your hand and then wait for Him to show you?
LIVE IT OUT:  
Today, do all, no matter how mundane for the glory of God with all the authority that He has given you as a child of the King.
---
What Scripture are you studying now? What have you learned? How has the Lord spoke to you? Share with us in the comments section.