Welcome to Kendra Graham's Online Bible Study! This is a place where we can come together and share in our journey towards Scriptural truths and spiritual maturity. We pray this will be a safe, respectful, resourceful place to come and discuss God's Word…to discover What it says…What it means…and What it means to you!
Make sure you don't miss a post, just enter your email in the "Subscribe Via Email" box in the upper left hand corner of our blog. It's free and you'll receive these posts straight into your email inbox.
Kendra Graham notes from :  Esther 9:26
"Therefore they called these days Purim after the name of Pur.  And because of the instructions in this letter, both what they had seen in this regard and what had happened to them, (29) these days of Purim were not to fail from among the Jews or their memory fade from their descendants."
#DELIVERED
THE FACTS:
Therefore they called these days Purim after Pur.
Both what they had seen and happened
these days of Purim were not to fail from Jews or memory fade from descendants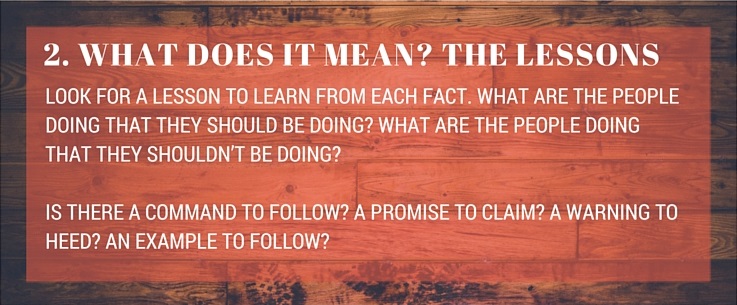 THE LESSONS:   I can't help reading this Scripture and remembering the verse in Genesis 50:20: "But as for you, you meant evil against me; BUT GOD meant it for good, in order to bring it about, as it is this day, to save many people alive."
Our current world is on fire… everywhere we look, there is trouble, heartache and uncertainty.  These Jews in Persia  understood these same things, all too well.   On a personal level, in our own lives, when we chunk down the "global-ness" of that statement… we too, understand and experience trouble, heartache and uncertainty.
If there's one thing we have learned from Esther, it's that we don't know we need to be delivered, until we need to be #delivered.  The Jews needed #deliverance in Esther 1:1, but they had no idea until Esther 3:14.  God was already moving on the scene, working in the shadows–it was already done–but His people needed to walk it through.  In the process, they cried out to God, and if they were anything like me, they cried out with questions, fists and hot angry tears.  "Where are YOU?"  "God, you are NOT fixing this!"  "Have you forgotten us?" "Have you just forgotten me?"
It is so much more than just "fixing it" to God.  When God works, He works completely.  God usually doesn't work in the way my little dust-fist demands, and thank goodness for that, because my insight and my vision are so minimal.  The longer we stay in bondage in a place, in a circumstance, with a particular guilt, to a particular person… we begin to think less– much less of God and His power to show up and break the chains.  SO God… loves us enough to walk us through the fire of refinement, pleads with us to press into His leading, and surrender to our own menial and small ideas of #deliverance.
Bear with me a second here–let's go back to Haman for a minute…  The evil and pride that Haman committed had a multiplying effect… it reached first to his family (10 sons hung on the same gallows as he was), and then further… more death and destruction… for those who followed him in the Persian empire and led assaults on the Jews (no one can destroy what God has determined to protect and preserve).  Now, lets go back even further… King Saul, refused to surrender to the obedience of God, refused to humble before a holy God, and look: Generations later… Mordecai, his descendant, was pressed in the same way, yet Mordecai humbled himself and put on the sackcloth that his great-great-great grandfather refused.  Sin holds us in a vice and in a place of bondage that Jesus came to destroy (Luke 4:18).   Church! Christian! Let's stop settling to pass on a legacy of #disobedience and #defeat.
Here, in Esther 9:26, God flips the switch: Pur meaning "lot"… was an appointed time to die, to be annihilated, to be destroyed–BUT GOD–turned around what was meant for #defeat into #deliverance, and we have Purim.  We have Purim because Mordecai surrendered and submitted to what God had called him to… Esther surrendered and submitted to what God had called her to… then the multiplying effect of surrender and obedience to God spread throughout the Persian Empire to the Jews and Gentiles alike (9:3-4).  This legacy of #surrender and #submission to God has spread through the ages and still to this day is not forgotten.  Pass on a legacy of #obedience and #deliverance.
Esther 4:14, God will still do what He has set out to do, God doesn't need us to get His work done, but oh, how He desires for us to walk along with Him as He does it.  The choice remains with us, each and every one of us.  Does your personal obedience matter to God?  Yes.  And it matters to those who will come after you.  You have a providential purpose. God has placed a high calling on your life, not for harm, but for the glory of God (Jer 29:11). It matters what YOU do.  There's a difference you can make, but the choice is up to you.  Will you be the one to refuse to live a life defined by your personal fear and #defeat?  Submit and Surrender to God, because God is faithful (Phil 1:6) to completely #deliver you from your guilt, unbelief, bitterness, unforgiveness, hatred, pride and even from your insecurity and insignificance.  You had a price on your head and it has been paid for by an Almighty God who loves you more than He loved His own life (John 3:16).
Let God take your story of #defeat in His nail scarred hands and transform it into a life of #deliverance.  From the beginning–from before you even knew you had a need–He knew, so He came to set you #free.  It's time that we stop hiding in the shadows and start standing on the fact that we are #free…we are #delivered.
2 Corinthians 1:9-10:  "Indeed we felt we had received the sentence of death. But this happened that we might not rely on ourselves but on God, who raises the dead.  He has delivered us from such a deadly peril and He will deliver us again.  On Him (Jesus) we have set our hope that He will continue to deliver us."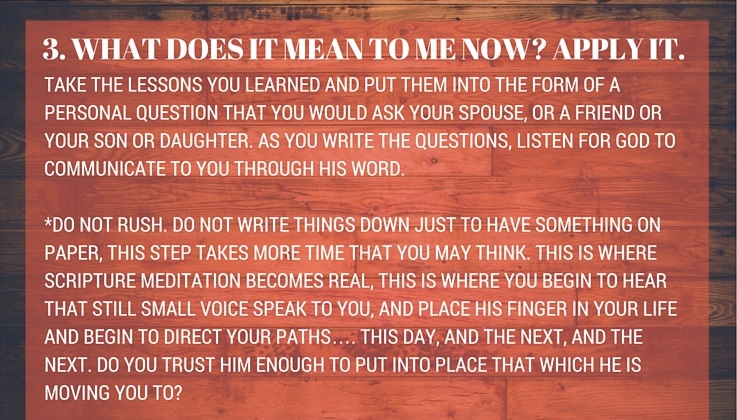 APPLY IT:  Will we allow our lives to be defined by the multiplying effect of #defeat or #deliverance?  What is preventing you from surrender and submission to God?  Is the call too painful?  Too embarrassing?  Too hard?  Too scary?  Too overwhelming?  We all have so many good reasons not to… so did Esther, but perhaps you have been placed here for such a time as this, for future generations to see that while it may look like you are at the door of #defeat, in reality, you are at the threshold of #deliverance…
LIVE IT OUT:  Today… surrender… submit to what God wants… help me today to walk through the fire, if You want me to.
#befree #bedelivered
God bless…
___________________________________________________________
NOTE: If you are unable to attend Kendra's winter Bible study at The Cove in person (January 10 – February 21, 2017),  we will continue the online study as well, using lessons shared during the LIVE study.  We are also streaming the study LIVE via Periscope.  Can't watch live?  Don't worry, you can catch the replays in the Periscope app indefinitely.  We will begin streaming LIVE each Tuesday evening around 7:15 p.m. ET (give or take a few minutes).
Not sure how to use Periscope? 
1. You must first sign up for Twitter (it's free).  Click here for step-by-step instructions.
2. Then you sign up for Periscope (it's free).  Click here for step-by-step instructions.
Make sure to follow The Cove on Twitter and Periscope, so you will be notified when we go LIVE.  We are @TheCoveNC.