Welcome to Kendra Graham's Online Bible Study! This is a place where we can come together and share in our journey towards Scriptural truths and spiritual maturity. We pray this will be a safe, respectful, resourceful place to come and discuss God's Word…to discover What it says…What it means…and What it means to you!
Make sure you don't miss a post, just enter your email in the "Subscribe Via Email" box in the upper left hand corner of our blog. It's free and you'll receive these posts straight into your email inbox.
Kendra Graham notes from :  Esther 3:2-4
"And all the king's servants who were at the king's gate bowed down and paid homage to Haman; for so the king commanded concerning him.  But Mordecai neither bowed down or paid homage.  (3) Then the king's servants who were at the king's gate said to Mordecai,  "Why are you transgressing the king's command?" (4) Now it was when they had spoken DAILY to him and he would not listen to them, they told Haman to see whether Mordecai's reason would stand; for he had told them he was a Jew."
THE FACTS:  
2: ALL king's servants at king's gate bowed & paid homage to Haman,  the king commanded, but Mordecai.
3: The king's servants at king's gate said to Mordecai, "Why are you transgressing  the command?"
4: DAILY they had spoken to him, he would not listen, they told Haman Mordecai's reason: he was a Jew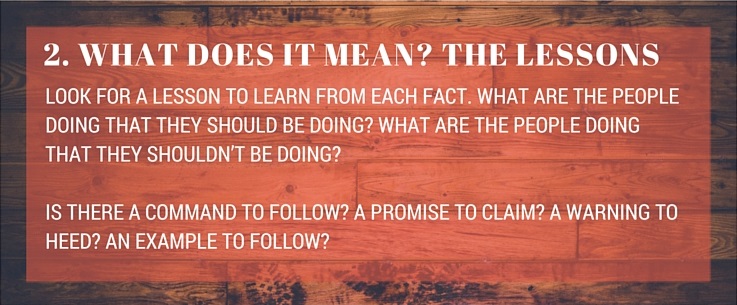 THE LESSONS:   It was the law of the land to bow to Haman.  Mordecai did not.  There is so much debate on why Mordecai didn't bow.  Was it personal pride or his God-fearing duty?  Let's just for a second go a little deeper and not get so caught up on the surface.
Just go along to get along… it's your duty to be a good citizen.  Don't speak out or stand out… blend in…. for the safety of everyone.  It's just easier that way.  Let's not make waves.  NOW that is the culture we live in.  We are so pressured on all sides by political correctness, it's suffocating.   Sometimes God moves in your heart in such a way where it becomes very clear… if you bow… you will be disobedient.  All the others, often times even the Christians around you seem fine with the accommodations … but for some reason, your heart is stirred. Mordecai's heart was stirred.  Perhaps he had privileged information that no one else had regarding Haman… he is after all the enemy of the Jews. This refusal to bow put Mordecai in a tough spot.  When you make a stand, it will be noticed, and if that stand is for the #Truth of God's Word or the #Gospel… odds are it will not be received well.  This is just how it's always been… even in 478bc.  Be prepared for push back.  Know that it is what God has called you to.  In your obedience, God will strengthen your weak knees.
The king's servants DAILY tried to help Mordecai change his mind.  I get the sense that they plead with him.  PLEASE MORDECAI… BOW!  Just do it and get it over with.  It's not hard.  Our obedience will not only put us in a hard place, but those around us.  Mordecai is breaking the law.  He could fix everything for everyone if he would just do the action required!  The king's servants who witnessed this are bound by duty and honor to report him, or they will be seen as collaborators.  Perhaps they really need this job… they can't afford to lose it.  Maybe there is a promotion around the corner for one of them, and they are not willing to risk their entire career and livelihood on Mordecai's morals.  You cannot expect others to feel equally called to the stand that God has called you to make.  Don't get mad at other people or other Christians because they go into self preservation mode and don't stand up for you or with you.  This is your stand, set in your heart by God… make THAT STAND… alone if need be. Don't shrink back.
I love the fact that Mordecai's line didn't move.  He was #unshakable.  Mordecai's obedience would be costly–obedience always is.  I am reminded of the story I heard from Saeed Abidini just last year after he was released from an Iranian prison for his stand for Christ.  If Saeed would just denounce his faith in Jesus, everything would get a lot better.  He would receive medical treatment for his wounds, he wouldn't be daily beaten, and he could possibly get released!  Saeed said that daily God would give him the strength to stand in obedience.  #Unshakable #refuse2compromise.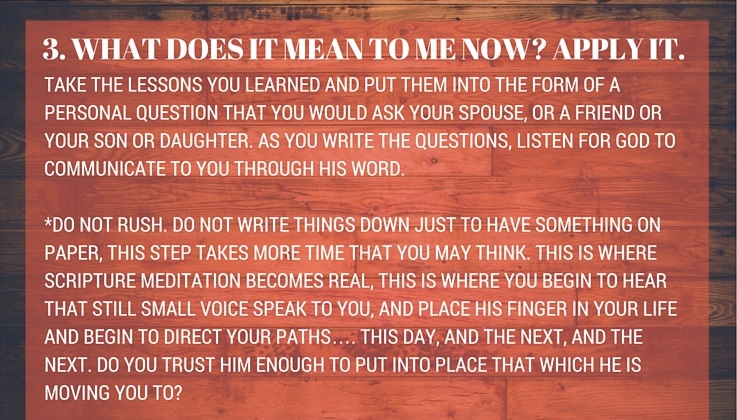 APPLY IT:  Where is it that God has called you to stand out?  Do you catch yourself saying, "When I have a more important position, I will make a stand, but not here, not now?"  Have you been making a stand but get frustrated because the "Christians" around you don't seem to be called to the same stand, so you judge them?  Do we want the ease of God's blessings but not the hardship of obedience?  Where is it that God has called you to be #unshakable?
LIVE IT OUT:  Make your stand where God has called and refuse to compromise.  Bloom where you are planted.  Be #unshakable
___________________________________________________________
If you're in the local area and can attend our free annual Women's Bible Study at The Cove it started last week, but it's not too late to join us!  We'd love to see you in person.
Registration is open and you can sign up online for Kendra's evening study or by calling 1-800-950-2092.  (Click here to sign up for the morning study with Jane Derrick.)
---
NOTE: If you are unable to attend Kendra's winter Bible study at The Cove in person (January 10 – February 21, 2017),  we will continue the online study as well, using lessons shared during the LIVE study.  We are also streaming the study LIVE via Periscope.  Can't watch live?  Don't worry, you can catch the replays in the Periscope app indefinitely.  We will begin streaming LIVE each Tuesday evening around 7:15 p.m. ET (give or take a few minutes).
Not sure how to use Periscope? 
1. You must first sign up for Twitter (it's free).  Click here for step-by-step instructions.
2. Then you sign up for Periscope (it's free).  Click here for step-by-step instructions.
Make sure to follow The Cove on Twitter and Periscope, so you will be notified when we go LIVE.  We are @TheCoveNC.