Welcome to Kendra Graham's Online Bible Study! This is a place where we can come together and share in our journey towards Scriptural truths and spiritual maturity. We pray this will be a safe, respectful, resourceful place to come and discuss God's Word…to discover What it says…What it means…and What it means to you!
Make sure you don't miss a post, just enter your email in the "Subscribe Via Email" box in the upper left hand corner of our blog. It's free and you'll receive these posts straight into your email inbox.
Kendra Graham notes from :  Esther 1:1a
"Now it took place in the days of King Ahasuerus…."
THE FACTS:  It took place in the days of King Ahasuerus…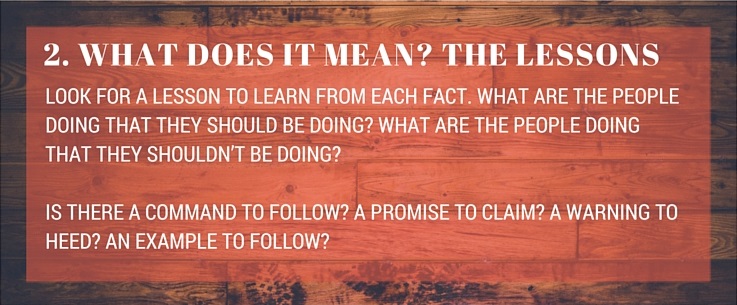 THE LESSONS:   It took  place in the days of King Ahasuerus…so what does that mean?  What were the days of King Ahasuerus?  King Ahasuerus was better known as Xerxes the great.  Xerxes ruled and reigned over the Persian Empire from 485bc-465bc.  Xerxes was a wicked and cruel leader whose motto was, "One world, one ruler," and that one ruler was him.
God's chosen people, the Israelites, find themselves in the midst of the Persian Empire as slaves to Xerxes–like 44% of the world found themselves at that time.  How did they end up there?  What happened to God's promise to His people about having a land of their own?  God's people conquer in the book of Joshua, but here in Esther they are conquered.
God's chosen people were to obey and follow God, and if they did, God would bless them, but if they did not, God would send them into exile to discipline them and bring them back to Him.  Israel obeyed for awhile, but then… they stopped.  God was true to His Word.  King Nebuchadnezzar came in to Jerusalem, and in 536bc, wiped the city out.  Remember, Daniel and his friends were taken and in Daniel 1:1 they firmly decide not to defile themselves… they decide to go vegan before vegan was a trend.  Daniel and his friends were found to be more fit than all the other captives, so they get to keep their diet.  God shows Daniel and his friends favor.  Daniel ends up being a confidant to not only the Babylonian kings, but to the Medes and the Persians as well.  This is unheard of!  #ThefavorofGodisreal.
Daniel is a prophet and tells the people that God will allow them to return to the land of promise after 70 years of captivity.  Darius (Xerxes father) releases God's chosen people to return back to their land of promise.  Less than 1/4 decide to go back… and now… here we are… the days of King Ahasuerus…
Soooo why did the Israelites not return?  God had CLEARLY called His people to be led by Him to their land given by Him.  Was Persia such a fabulous place?
It's easy to point our fingers and judge for sure… there was a time in my life when I read this book and did just that… judged them.  I mean seriously… if they had returned like they were supposed to then there would be no need for Esther to risk her life… but no… they are disobedient, stiff necked people.  Yep.  So am I.
Would you have gone back?  I mean, you just got that promotion at work… your kids just got into the best school system… 1st world amenities…to go where?  Last time they heard about Jerusalem it was burned to the ground, completely destroyed.  No indoor plumbing?  Having to boil water over a fire?  What school system was in place there for your kids so they could have a shot at some sort of future?  Yeah… none.  It's not like they could site visit and then if they didn't like it, return over the long weekend.  You go–you stay.
Oh… so "God" had called them out?  Well…. where has God been these past 70 years?
God has been SILENT–that's where God has been.
NOW God wants us to give EVERYTHING up and follow Him?  Trust that His Word is true for me and my family?  Hmmmm…. wow… now that my friend, is quite a gamble isn't it?  And THAT is where we find ourselves today… not so far off from those Israelites in 536bc.  That very same calling is on our lives… TRUST that God's Word and His promises are true and will hold…. for me.  There it is.  In the days of Ahasuerus… God's people found themselves still living in exile… because it was hard to gamble it all on the fact that God is who He says He is.  We don't know we need to be #delivered until we need to be delivered.  The Israelites needed #deliverance… so in chapter 1 Almighty God was going to work on that.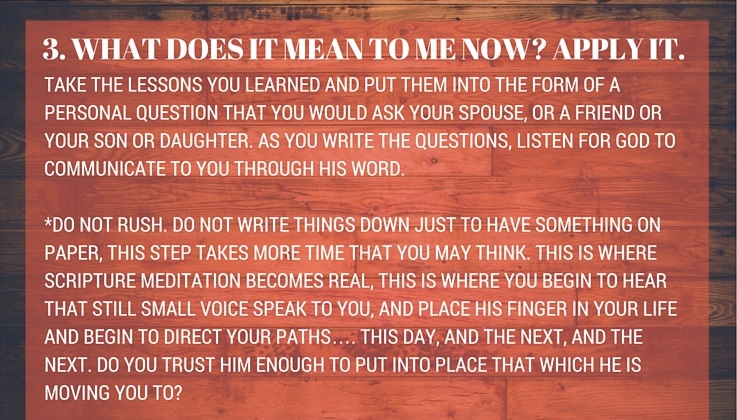 APPLY IT:  SO, what say you?  Has God placed a calling on your life that you have put on the back burner?  When things calm down, when I'm more economically stable, when my kids are out of the house…  What is keeping you from going all in?  What is preventing you from believing and taking God at His Word?  Will God really be faithful to you?
Maybe God has been silent for YEARS… and now… you are to just believe His Word will hold for you in your desperate situation?  Has God allowed a desperate situation in your life so you have no options left on the table except to trust Him?
When has God shaken you to wake you up to your need?
LIVE IT OUT:  Today… help me to surrender the battle I face at the feet of Jesus.  Help my unbelief and #deliver me.
___________________________________________________________
If you're in the local area and can attend our free annual Women's Bible Study at The Cove it started last week, but it's not too late to join us!  We'd love to see you in person.
Registration is open and you can sign up online for Kendra's evening study or by calling 1-800-950-2092.  (Click here to sign up for the morning study with Jane Derrick.)
---
NOTE: If you are unable to attend Kendra's winter Bible study at The Cove in person (January 10 – February 21, 2017),  we will continue the online study as well, using lessons shared during the LIVE study.  We are also streaming the study LIVE via Periscope.  Can't watch live?  Don't worry, you can catch the replays in the Periscope app indefinitely.  We will begin streaming LIVE each Tuesday evening around 7:15 p.m. ET (give or take a few minutes).
Not sure how to use Periscope? 
1. You must first sign up for Twitter (it's free).  Click here for step-by-step instructions.
2. Then you sign up for Periscope (it's free).  Click here for step-by-step instructions.
Make sure to follow The Cove on Twitter and Periscope, so you will be notified when we go LIVE.  We are @TheCoveNC.
UPDATE from January 10th study (last week): Friends, we had major technical difficulties with the LIVE streaming.  We are chatting with the tech people at Periscope and Twitter and hope to have it up and ready to go next week.  We apologize for any inconvenience.  Please pray this will get figured out.