Welcome to Kendra Graham's Online Bible Study! This is a place where we can come together and share in our journey towards Scriptural truths and spiritual maturity. We pray this will be a safe, respectful, resourceful place to come and discuss God's Word…to discover What it says…What it means…and What it means to you!
Make sure you don't miss a post, just enter your email in the "Subscribe Via Email" box in the upper left hand corner of our blog. It's free and you'll receive these posts straight into your email inbox.
Kendra Graham notes from :  John 16:33
These things I have spoken to you, so that in Me you may have peace.  In the world you have tribulation, but take courage; I have overcome the world.
THE FACTS:  
These things I HAVE SPOKEN: in ME you may have peace. In the world you have tribulation. Take courage; I have overcome the world.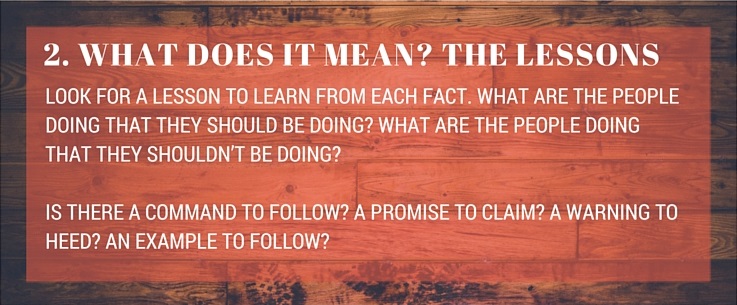 THE LESSONS:   
Life is hard…
This past week has been difficult for my family.  My second daughter (my middle child) broke both of her arms playing in a soccer game, where ironically, it's against the rules to use your arms.  This is the daughter that has always had to work harder.  This is the daughter who has learned perseverance and struggle at a young age.  This is the daughter who knows of tribulation more intimately than the others.
I have another dear friend who is clinging to the promises of God, tooth and nail, as she claims His faithfulness to keep her family intact.
Yet another friend across the country had her world rocked beneath her feet as her husband, a "God-fearing" man, left her and her four children to marry a woman he knew for months.
Let's be honest, can we?  Let's revisit the last blog post for awhile.  In this world we will have tribulation… we get that part, all too well, do we not?  Then when we come to God in the rawness of our emotion and our eyes cannot see straight because of the tears that obscure our view, we cry out "Marah!"  That bitter water from the desert.  This is bitter!  Where are You God?!  The article from December 3rd, 2015 in the Daily News keeps populating my thoughts, when on the front cover it proclaimed, "God isn't Fixing This!"  My soul cries "Marah!"
Mass shootings…. Marah!
Hurricanes that kill and destroy… Marah!
More questions than answers…. Marah!
Here in John 16:33, Jesus plead with His disciples to hear these words.  Jesus is God with skin on who had eternity to decide what words He was going to use and speak, and these are the words that He spoke directly before His betrayal, torture, execution and resurrection.  Jesus was not speaking of defeat, but victory.  The disciples were about to see with their eyes what was going to look like a defeated Messiah…. but that was not the Truth.  It takes courage to believe the Truth.  In the TRUTH there is peace and joy.
Jesus did not wait for eternity to come in order lie to us. Jesus came to speak Truth so that we might believe (John 20:31).  The problem with the Truth is that we don't like it.  The Truth is, that the Truth is harder to believe than a lie (John 8:45).
When things are going great, we tend to pat ourselves on the back for being so smart and so savvy, but when things fall apart, and we have more questions than answers, instead of holding to the Truth of who Jesus is, we raise our fists and we shout, "Marah!"  You brought us to this place to kill us.  You are not good.
In this verse, John 16:33, we see Jesus is trying to pour courage and peace into His disciples.  In the middle of chaos, in the middle of suffering, in the middle of the storm, if you cling to Me (Jesus), if you believe I AM who I say I AM, then there is peace and victory.  Your eyes see defeat… your heart feels defeat…. BUT I HAVE OVERCOME… and that victory is given to you!  We can claim that same victory the Apostle Paul and Corrie Ten Boom (The Hiding Place)  did in 2 Corinthians 4:8-9 When they proclaimed, "We are hard-pressed on every side, yet not crushed, we are perplexed, but NOT in despair, persecuted, but NOT forsaken, struck down, but NOT destroyed."  These are HARD Truths to hold to…. but HOLD.  By the skin of your teeth, HOLD to the faithfulness of God when all you want to do is let go.
This past week I have watched the You Tube video below, over and over.  This woman was caught in the middle of Harvey, the recent hurricane that devastated Houston.  The rain continued to fall for days beyond what was predicted.  This woman had her family with her, trapped in the upstairs of her townhouse.  In the middle of tribulation, in the middle of losing all her material possessions, "Marah" was not pouring out of her soul, but peace… strength… and the power of God was evident.  This is the power of the Truth of who Jesus is.
Without Jesus we have the storms, but no anchor that holds.  The testimony of this woman's song gives me the strength to stand and sing when Marah is at the tip of my tongue.  Our testimonies of the faithfulness of God need to be spoken of.
The Truth is…. we will have tribulation.  Regardless of whether or not you are a follower of Jesus.
The truth is, that as long as we are in this world, there will be struggle.  That previous statement may be a Truth that brings anger boiling to the surface of your soul…
We were created to walk with God, know God and need God…. Another Truth you may or may not like.
We were never intended to face or walk through life without the help of Almighty God… so He came personally, and overcame… His name is Jesus.  John 14:6, Jesus said, "I AM the way the TRUTH and the life."  Singular… the way…. the Truth … the Life… You may find that statement as well, angering and "exclusive", but God did not wait for eternity to come and then confuse us… that statement, above all, is very clear….
Jesus came and His name means, "Wonderful Counselor, Almighty God, Everlasting Father and Prince of Peace" Isaiah 9:6.
Marah is easy… it's natural… but to this woman… praise poured out.  Lord, give us the courage to hold… when all we want to do is let go.
WHAT DOES IT MEAN TO ME?
How have you battled or how are you battling to hold to the Truth of who Jesus is?
When did you have peace in the midst of Tribulation?
Has God ever been faithful to you in the midst of tribulation?
Will you have courage to share your story of God's mercy and faithfulness to encourage others to hold when everything they see and feel is screaming Marah?
When did God change your moment of "Marah" into a moment of praise?
If you have yet to trust the Truth of who Jesus is, will you today?
LIVE IT OUT:  
Show me what is real more than what I feel.  Lord, meet me in my Marah, and put Your words of praise deep in my heart.  Help me to claim the fact that You have overcome the world when everything seems to tempt me to believe the opposite.  #overcome
Lord Jesus, today I come to You.  Help me believe that You are the way, the Truth and the Life.  Forgive me for the Marah, the bitterness that has separated You and I.  Come into my life and be my Wonderful Counselor, Almighty God, Everlasting Father and Prince of Peace.
– Kendra