By Jack Munday, Director of the Billy Graham Rapid Response Team
Dealing with tragedy often leaves people feeling overwhelmed and helpless. What do you say to a loved one who found out that she has cancer? Or to a friend who just lost his parents in a tragic accident? As you wrestle with the realities of life and death, what can you do to bring the smallest amount of comfort into an unbearable situation?
Many, if not all, of you reading this are going through a life-changing hardship, or know someone who is. When the Billy Graham Rapid Response Team, a nationwide network of chaplains trained in crisis-response, deploys into an area impacted by a man-made or natural disaster, we often find that up to 70 percent of the people with whom we interact were already in the midst of a personal tragedy in their lives before the large-scale disaster struck.
When personal disasters occur, there are multiple needs that must be met. There are the obvious physical needs, such as financial assistance, medical care, rides to the hospital and pharmacy, and others. Beyond that, however, exist the emotional and spiritual needs that often receive less attention.
What do you do if a friend or loved one's world just changed forever? Perhaps the most important thing to offer is what we call a "ministry of presence." Simply being there for your friend can mean more to them than you may ever know. It seems that many of us have a built-in fear of getting too close to sorrow, so our first inclination is to run from the pain. We'll say, "I'm praying for you," as we run out the side door. We treat our friends, with whom we were laughing and shopping two weeks ago, like we want nothing to do with them.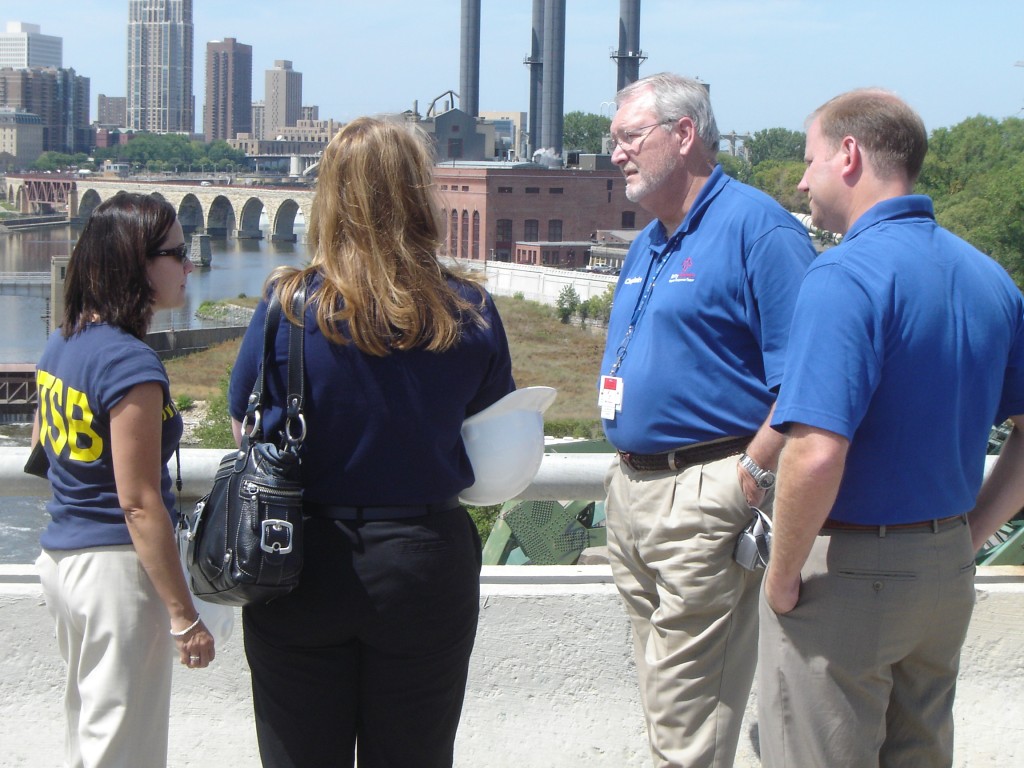 The emotional toll of that, especially in addition to the physical circumstances of whatever they are going through, is enormously destructive. That's why it is so important to be there for your friend. What should you say? Consider this: maybe you don't need to say anything!  Many of you know the biblical story of Job, a wealthy man who lost nearly everything he had – his possessions, his family and his health. Three friends came to mourn with him, and the Bible tells us: "Then they sat on the ground with him for seven days and seven nights. No one said a word to him, because they saw how great his suffering was." (Job 2:13, NIV) They didn't have to say a word; they just sat with him as friends. In fact, everybody was a lot better off when the friends weren't speaking!
Very few people who are going through a tragedy feel like listening to a sermon. What they do want is the chance to share their story and the concerns of their heart. Ask questions that give them that opportunity. We have found that asking "How are you holding up?" is a much better option than asking "How are you doing?" If you ask "How are you doing?" many will reply "fine," even though we all know they aren't. Or, in more extreme circumstances, they may angrily retort, "How do you think I'm doing!?" Asking "How are you holding up?" acknowledges that they are going through a hard time and opens the door for an honest answer.
I would also encourage you to not discard the spiritual as you minister to the emotional needs of your friend. As we travel through despair and trial, it's important to know God is greater than our current pain and sorrow.
Two verses that offer a great amount of hope are Jeremiah 29:11, which reads, "'For I know the plans I have for you,' declares the LORD, 'plans to prosper you and not to harm you, plans to give you hope and a future.'" (NIV) Also, Romans 8:28: "And we know that in all things God works for the good of those who love him, whohave been called according to his purpose." (NIV) God is very much able to take the broken pieces of our lives and make something good out of them, though we may never know this side of Heaven what that is.
The cornerstone of the Christian faith is the wondrous truth that God, rather than remaining distant and aloof from our suffering, sent His one and only Son Jesus Christ into this world as a "Man of sorrows who was acquainted with grief" (Isaiah 53:3). After dying on the cross for our sins, Christ – through His resurrection from the grave – made it possible for us to have hope that endures for eternity.
Whether you are supporting someone who is dealing with tragedy, or if you yourself are the one walking through this valley, lean on God, not on your own understanding. (Proverbs 3:5). And please remember that through it all, often the best thing you can do is simply be available to offer love, respect, support and encouragement … without ever saying a word!
If you are interested in learning more, The Cove is offering a leadership training seminar entitled "Sharing Hope in Crisis" on February 25. This program will equip you to give effective emotional and spiritual care to people experiencing tragedy and crisis. Designed for use in daily life and ministry, as well as community or regional catastrophic situations, it will introduce you to the work of RRT and is a requirement to be an RRT chaplain. Click here to learn more.