Angie, our Guest Services Coordinator, and her helpers have been at it again!  They've used their creative minds and capable hands to put together several beautiful Fall displays throughout the property.
Enjoy this year's Fall decorations…
This fun display is located just past the gatehouse as you pull onto the property.
Our John Deere hay loader is spruced up for the season!
One of our super talented maintenance men, Barry, built this new arbor! The photos do not do it justice, but still show the workmanship and beautiful design.  We'll keep it up through Christmas (of course Christmas decorations will be added in a couple of months.)  Register for one of our Christmas at The Cove events.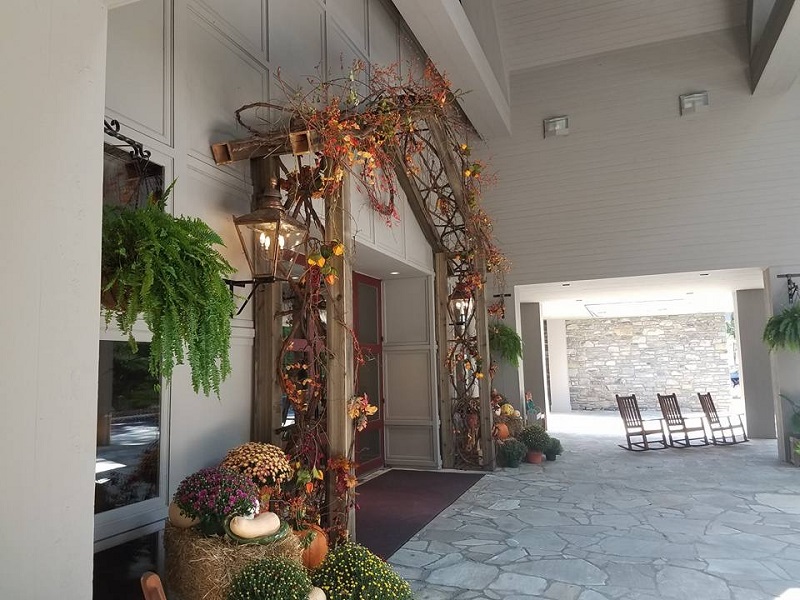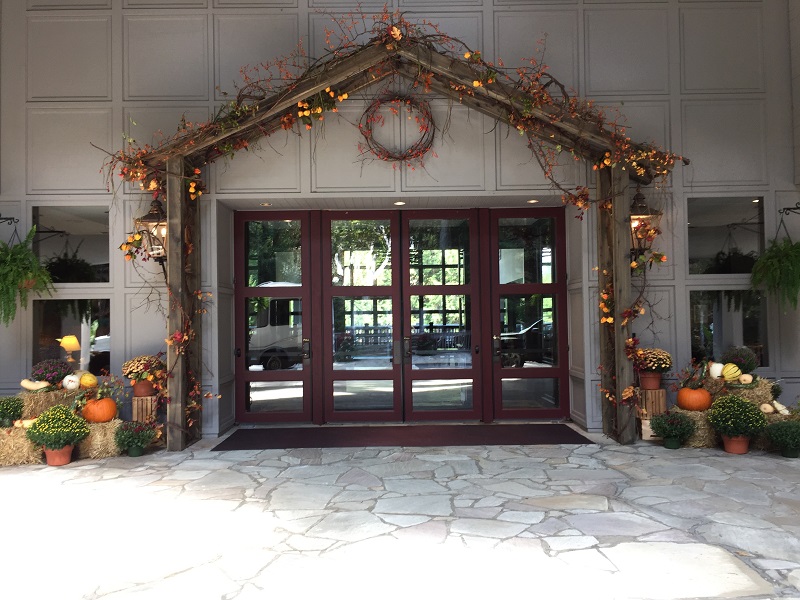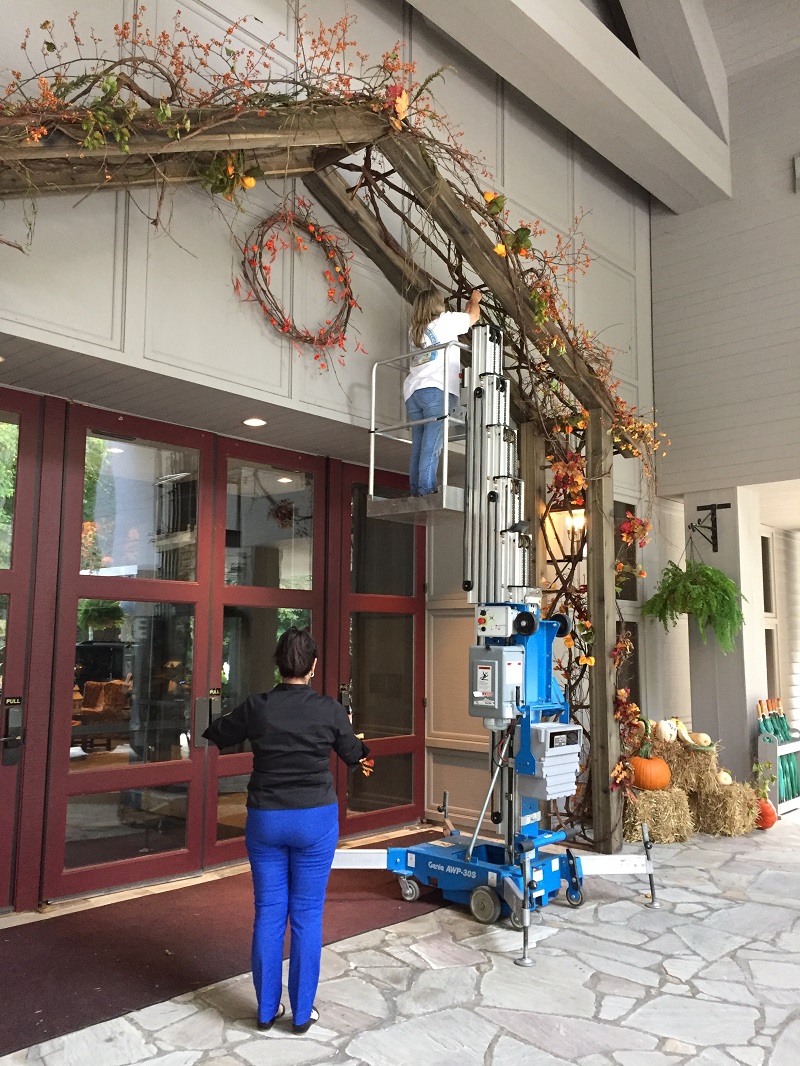 The huge wreath over the Training Center fireplace has it's new Fall look, too…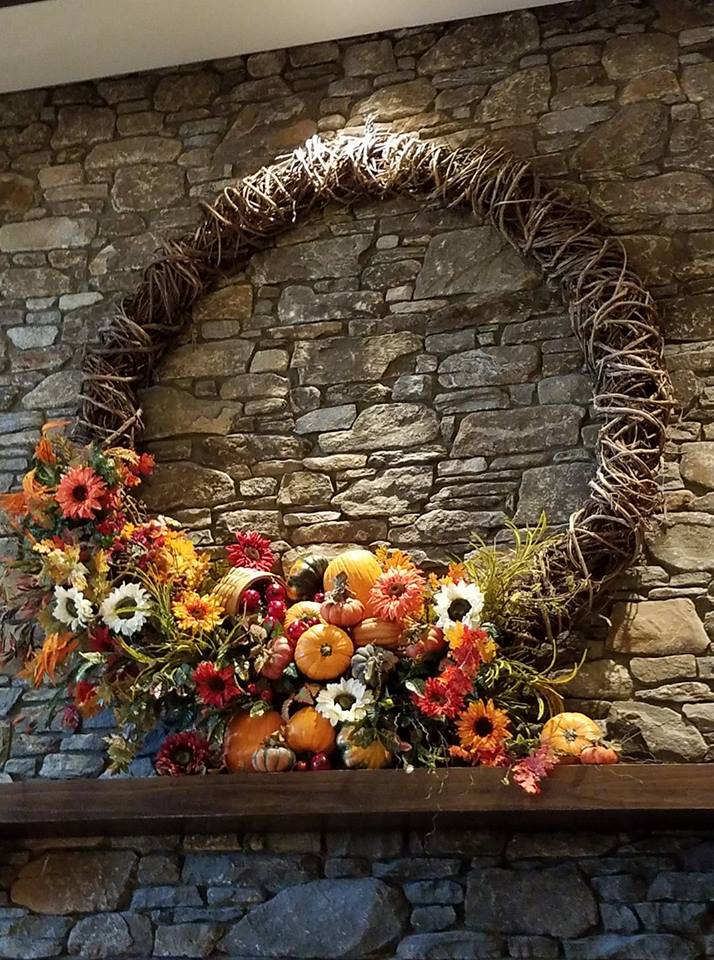 On another note…
As many of you faithful readers have noticed, we'd had some technical difficulties over the last week.  Everything should be in good working order now, but in case you missed some of our last several posts, here's a handy list you can just click on to see the fully functioning post.  We appreciate your patience. : )
Take a look at 11-year-old, Quinn Graham's, Autumn Psalm.
A delicious Butterscotch Blondies Dessert Recipe.
See all the fun pictures from our Military Marriage Retreat Race to the Top.