There's nothing like a good challenge, and many of the men and women attending last weekend's Military Marriage Retreat were able to accomplish a difficult feat.
Earlier this year, we started our Race to the Top challenge because we knew many of our active-duty military men and women enjoy hiking or running  on the trails throughout The Cove property.  So we thought, why not have a little healthy competition?!
This last weekend marked our 2nd Race to the Top challenge.  The weather was perfect and 22, in all, finished the race.
The race began at the trail entrance near Chatlos Memorial Chapel and ended at The Cove overlook.  The course is a steep, winding, four-mile uphill journey!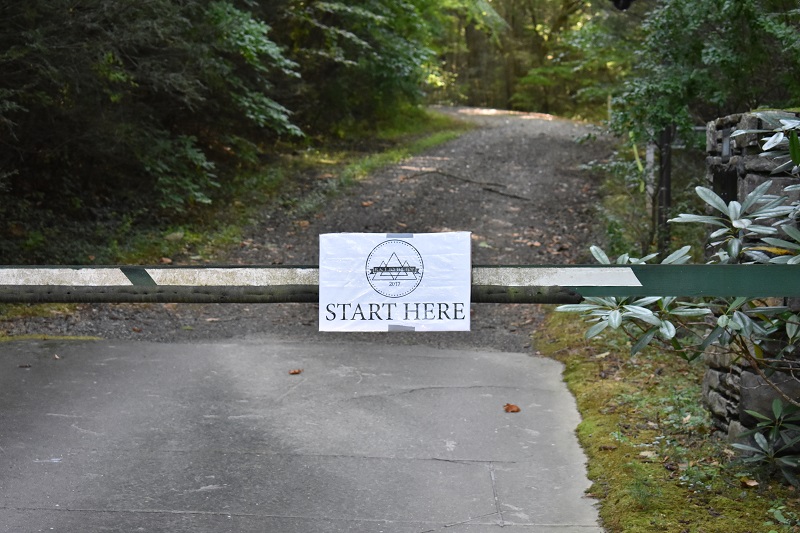 Following the honor system, each participant timed themselves and completed the challenge during their free time on Saturday.
Some of our racers woke up early and headed up at sunrise, while others ventured up in the afternoon.  Finish times ranged from 42 minutes and 28 seconds to just over an hour.
Enjoy the pictures…
This is a very welcoming sign to our racers…only 150 yards to go!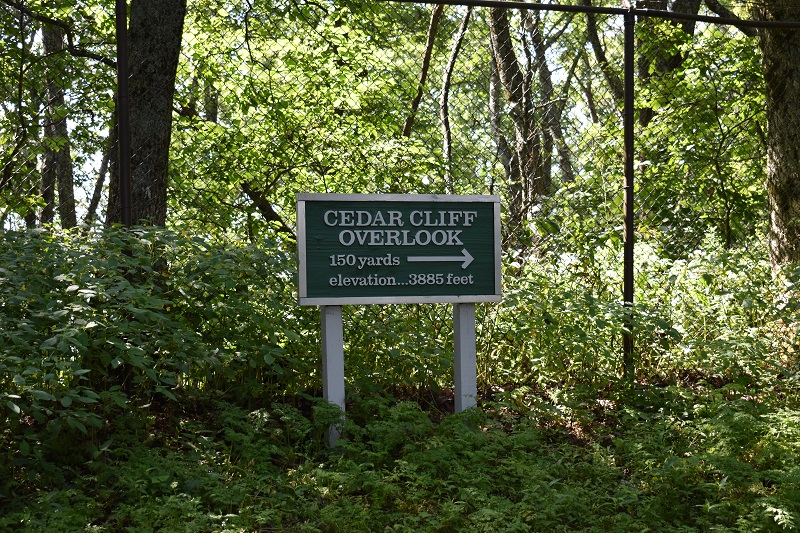 The mens' winner rounding the bend to the overlook…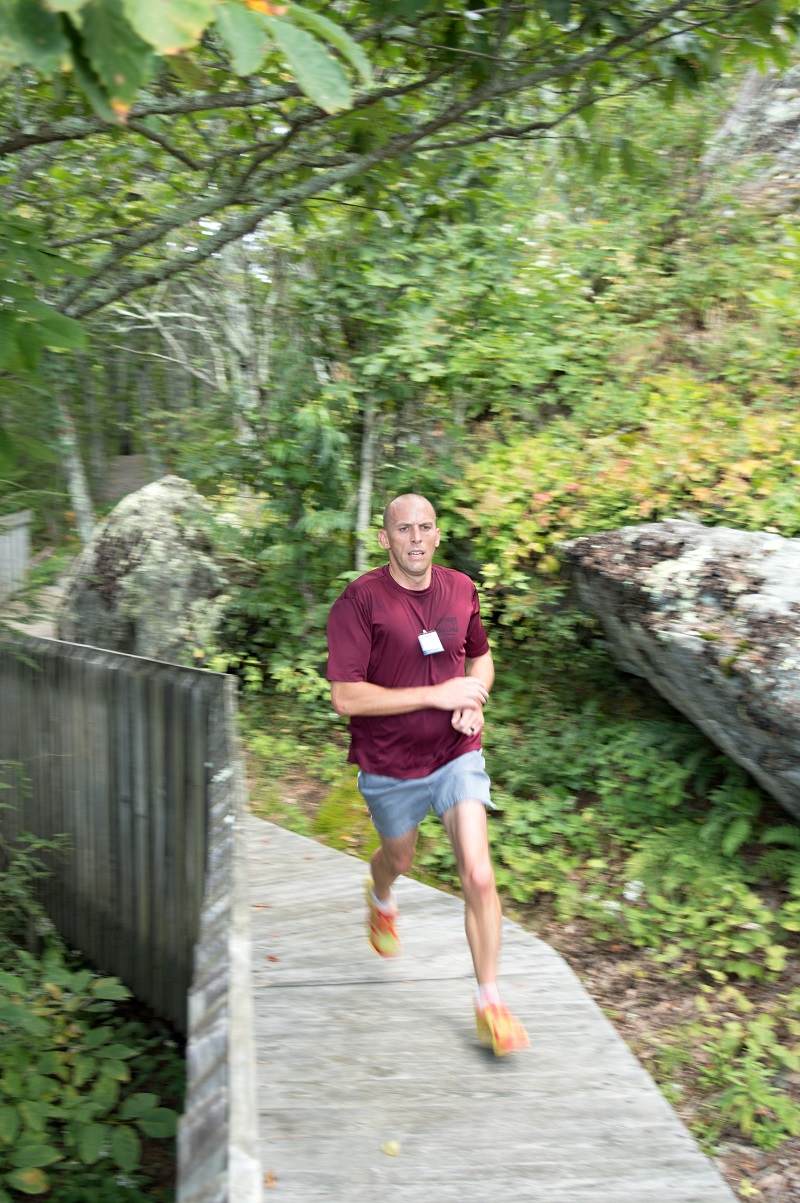 Behold the view from the overlook…
Not a bad reward for finishing the race!
Many of the race participants took pictures at the top.  Here they are…
Taking time for a little fellowship and more pictures on the mountain…
And the winners are…
Married!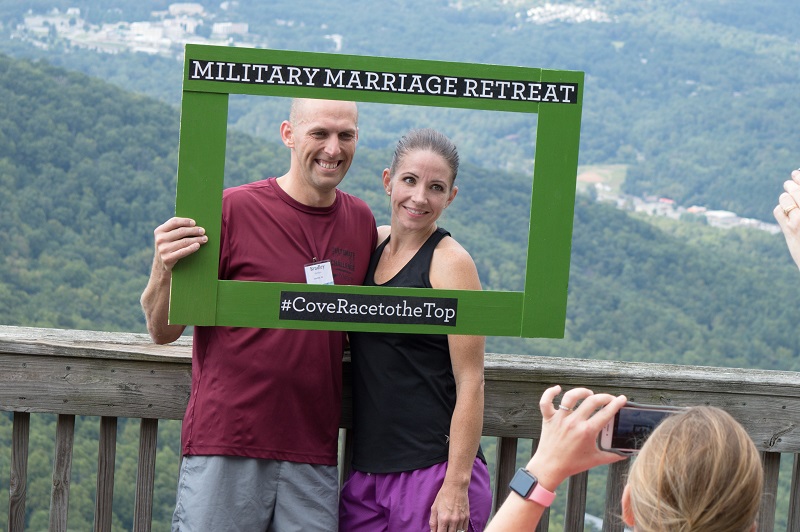 That's right, the men's and women's division winners are a couple!! That's one fast couple.
The view from the top and the journey along the way was a memorable experience for all.
Look who one of our couples spotted as they were coming off the trail near the parking lot… an official Cove ambassador!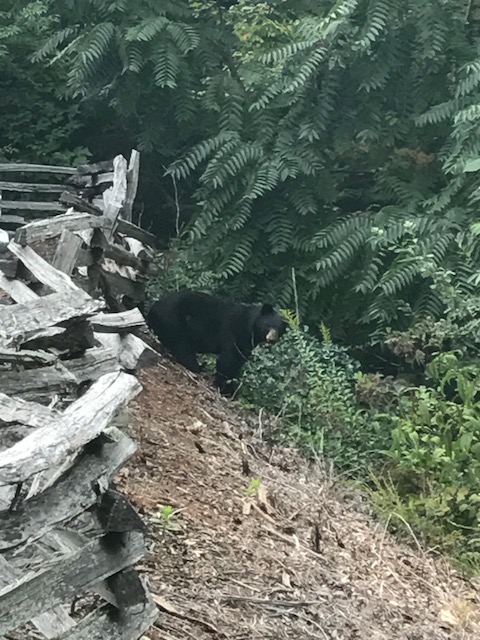 On Sunday morning, we opened up our last session of the weekend with the winner announcement and prize award.
Bradley was our mens' winner, and he finished the race in an impressive 42 minutes and 28 seconds.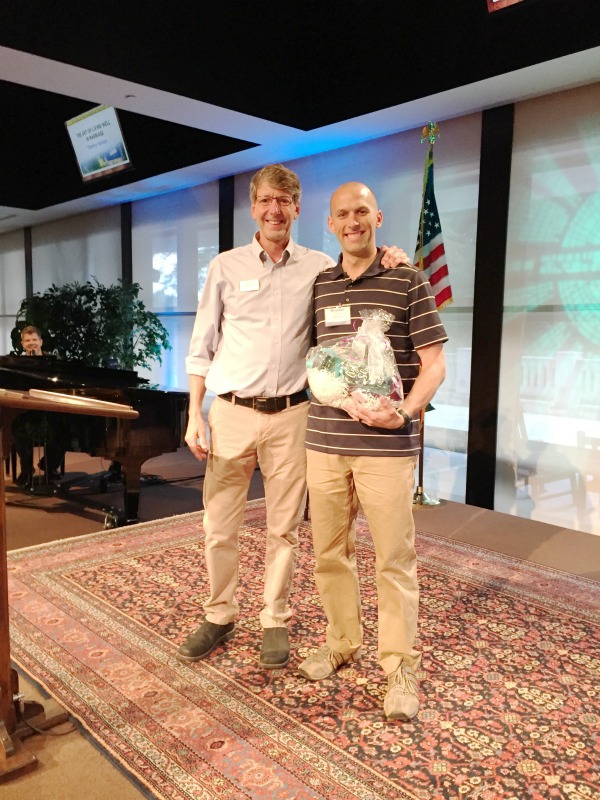 And our womens' winner, Marcelle, finished in 51 minutes and two seconds.  Well done, sister!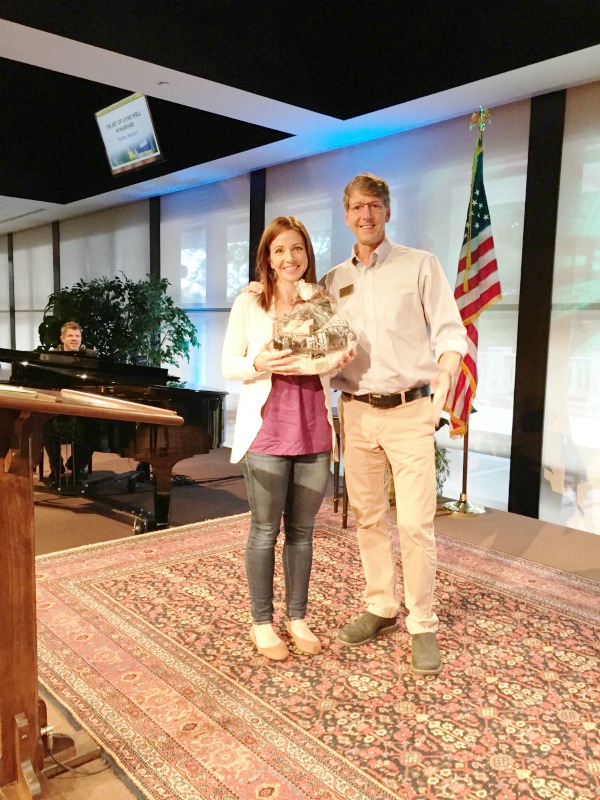 Congratulations to the winners, as well as to all the participants. 
There was more than a race going on over the weekend, 70 military couples were blessed with powerful Bible teaching from Tommy Nelson, worshiping, relaxing, and enjoying each other's company.
---
We expect to have three Military Marriage Retreats at The Cove in 2018.  At the time of this publication, we only have two confirmed, so check back for the third date (probably March 2018) in November.  These retreats for our military are free to active-duty, Guard, and Reserve service-members and their spouses.  (Includes program, meals and lodging).  Please help spread the word to your military friends and loved ones.
Active-duty, Guard and Reserve service-members are also welcome to attend any of our regular seminars, Personal Spiritual Retreats and concerts.  Click here for more information and to download the resource form.
---