Have you ever met someone and wondered what they are like outside of work or away from the usual setting in which you see them?

When you come to The Cove, you are sure to be greeted by staff members with smiling faces that reflect what is deep inside each of their hearts…a love for the work to which God has called them.They are called to serve you, so that you are free to hear from HIM while at The Cove. 
"As each has received a gift, use it to serve one another, as
good stewards of God's varied grace." 1 Peter 4:10
A call to serve. Now, that's a beautiful thing. But, maybe there's more than meets the eye. Let us introduce one of those smiling faces to you today – Patty Smith. 
Patty works in our Housekeeping department. What most people do not know is that she has a passion and a gift for photography…and serving at The Cove. The photographs below are from Patty's personal collection, captured right here on property.  Enjoy!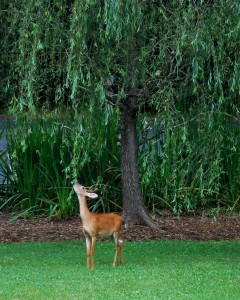 How long have you worked at The Cove and what brought you here?
Patty: "I have worked at The Cove for ten-years. I began as a housekeeper. For the last six-years, I have been a housekeeping supervisor and also help with front desk and other lodging duties. I married right after high school and had my first child a year later. I started college but quit to raise my son and later my daughter, as well. I was blessed to be able to stay at home for many years and homeschool my children. But, there came a day when I thought I should help with the finances. I wasn't actively looking for a job but was praying and thinking about it. One day a new member of the church I was attending, who knew nothing about me, asked if I needed a job and told me she just started working as a housekeeper at The Cove. I felt good about it so I applied and was hired."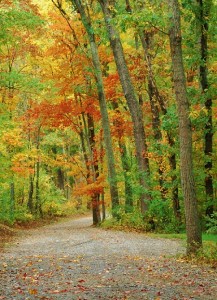 How did you first start taking photographs?
Patty: "I wanted to be a photographer when I was ten-years old. I was not encouraged to become anything in my home growing up. The goal for my stepfather was to get me and my sister to the obligatory age of 18 and out of the house. I never stopped wanting to take photographs, but had very little resources since I was married right after high school and did not have the finances to do very much. In the last few years I have been able to pursue the dream that all but died. I am working on a degree in Fine Art with a concentration on photography right now in my 40s!"
How and when do you take photographs at the Cove?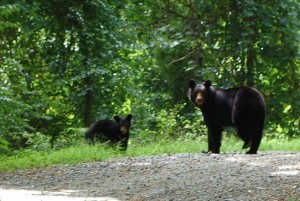 Patty: "One of the hardest lessons I have learned as a photographer happened at the Cove one morning. I was coming down the cabin road around 7 a.m. when two very large bucks tumbled down the bank right in front of me and continued the fight that had obviously began up the mountain side. They locked horns and pushed one another furiously for about five-minutes in the road, right in front of me. I sat in my car, headlights on them, and watched; lamenting the fact that I did not have my camera or even my cell phone. That particular moment is recorded only in my mind. So now, except for rare occasions, I keep my camera in my car. Most photos I have taken are spur-of-the-moment. You can't plan to drive around the curve and find a mama bear and her two cubs playing on a cabin porch. There are other times when I am working and I might see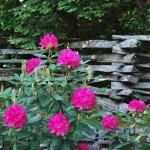 a particular flower, tree, or block of color and patterns that I think I want to capture. I remember those places and when I have a free moment I get my camera and take a picture. I have driven around the Cove property, after work, in the spring and fall or on a rainy day when the colors and the surprises found from just looking a little closer, tug at me. God is an artist. Our grounds maintenance crew also have an artistic vision. I am amazed some days, when I really look, how beautiful The Cove is."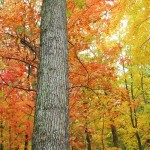 What is your favorite part of working here?
Patty: "The job I have is physically demanding and some days I feel like I just can't make it another day. But, I am surrounded by very precious ladies in the housekeeping department who pray for me and encourage me. When it gets a little bit hard something tends to happen to remind me that we make a difference, even in our small way. One of those moments happened just recently when a deployed military participant checked in and said he was overwhelmed by the beauty of The Cove. He said he was almost in tears as he drove up the road. In his words, "I have served 2 tours in Iraq and I get to come here." His attitude and appreciation made my tiredness fade a little. People like this make every hard task a little easier to bear."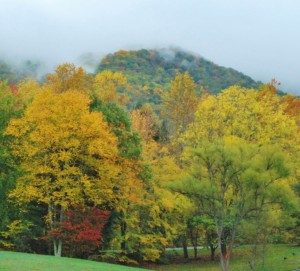 Do you have a favorite Cove story?
Patty: "There are many stories that fill the years and I don't really have one that stands out among them. I have had the privilege of meeting Billy Graham and escorting several speakers to their cabins. I have been blessed when helping Cliff Barrows by his genuine concern for me personally. On that same note, Steve Brown blessed me just recently when I called him to check on a problem with his wireless internet connection in his cabin and he asked if I slept well the night before because he had prayed for me personally. When you feel insignificant and small in the great scheme of things going on and plans being made, these moments are life-affirming and appreciated. I think it is the sum of these small moments that create the big story."
We all feel blessed to work at such a beautiful place and serve people like you! We hope to see you at The Cove soon.