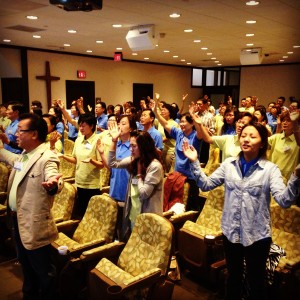 Have you experienced Korean worship? 
If you have not, it is a treat like no other!
We had a wonderful group staying at The Cove this week who were here to focus on prayer, evangelism and Bible teaching.
A benefit of working at The Cove is that our staff witness beautiful moments of worship shared by the groups meeting here.       
All the words sung by this group were Korean, but it didn't matter if our staff was able to understand the language or not, the Holy Spirit filled the room, and THAT was felt by all!
Watch and listen here as voices and hearts were lifted in worship to our Almighty God. 
If you would like to bring your church or other Christian ministry group to The Cove, call 1-800-950-2092 or click here.